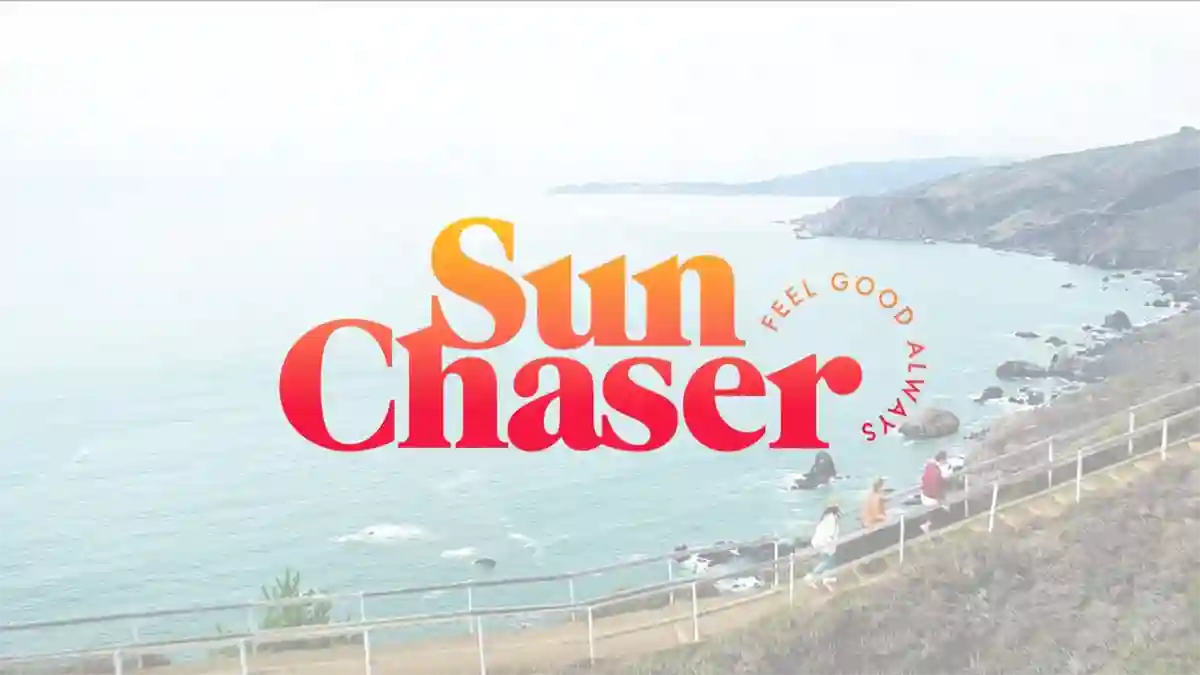 Daily News | Online News
Wine at a descent wedding anniversary, brew during fun with friends at the beach, open champion bottles to celebrate a victory, and at all special moments, alcohol is must. Even, when people are sad, again alcohol is the best companion. Did you ever think about why people drink alcohol? The answer is simple and short, they want to feel happiness and relaxation. No doubt alcohol creates the feeling of "buzz" and the person becomes relaxed. But, the next day headache and hangover is really bad. In such a situation, the Sun Chaser Drink is best.
What is Sun Chaser Drink?
Now, the question arises in the mind of several people what is Sun Chaser Drink? According to the official website of the drink, a Sun Chaser Drink is a non-alcoholic drink with "feelings". No doubt, consuming this drink will cause a feeling of "light buzz" without a hangover. In addition to this, the drink is gluten-free, caffeine free, and also vegan.
As per the statement of the brand, the Sun Chaser is "enough to take the edge off but not enough to intoxicate you and most consumers feel buzzed after one drink"
In addition to this, the product also becomes part of some drinks publications such as Glamour and Bevnet. Every passing day is bringing more fame to this amazing drink. You should keep one thing in mind, it is not an alcoholic drink at all.
Sun Chaser Drink Active Ingredient
Now, people are curious to know what is in Sun Chaser Drink. If we look at it generally then we will find sun chaser drink as a regular carbonated beverage. It contains carbon dioxide, filtered water, and several sweeteners coloring and flavoring.
On the other hand, the brand claims that Sun Chaser is different from all other regular soft drinks. At the same time, the company also said that it is a non-alcoholic drink. But, the consumer gets a feeling of refreshing, light buzz without any hangover. So, how this is possible? What are the sun chaser drink ingredients that are responsible for this light feeling?
The light buzz feeling may be the result of the nootropic ingredients of this fantastic drink. Let's explore what are these nootropic ingredients that can cause this fantastic light feeling.
Nootropic Ingredients of Sun Chaser Drink
There is no doubt that the cause of refreshing, relaxing buzz is a combination of GABA, L-Theanine, and 5-HTP. As per the brand, these are the active ingredients that enhances the stress relief The vibes of feeling good and happy without a drop of alcohol are a fantastic thing indeed.
In addition to this, nootropics are those natural or synthetic ingredients that enhance perception, improve cognition and relax our mind. Moreover, Sun Chaser advertises to have these three ingredients in each and every can.
It is an amino acid that decreases the level of anxiety in a person.
Gamma Amino Butyric Acid (GABA)
It becomes the cause of enhancing peaceful feelings.
5- Hydroxytryptophan (5-HTP)
It is a type of protein that increases the level of serotonin released in the bloodstream. Serotonin improves the mood of a person.
Sun Chaser drink is a perfect combination of these three fantastic nootropic ingredients with amazing taste. Therefore, the drink can cause its signature buzz without the booze.
These ingredients have a positive impact on the brain and cause a feeling of joy and stress relief. Moreover, one or two cans of the drink can easily cause an uplifting and light buzz without any kind of intoxicants.
How Does Sun Chaser Drink Work?
Some nootropics are popular in the whole world and people consumed these substances or chemicals on daily basis. If we take the example of caffeine, saffron, B-12, and many more nootropics then we come to know that they are in regular use.
The basic impact of nootropics is on our brains. In other words, these are responsible to enhance our peaceful feelings and lower down stress levels. If we talk about Sun Chaser Drink how does it work then we find the same thing in this case also.
Indeed, the secret behind this mysterious light feeling after having this fantastic drink is a perfect combination of L-Theanine, GABA, and 5-HTP. There is no doubt that sun chaser works in this way to relax your mind and give you an awesome feeling of relaxation.
According to the recommendation of the brand, you should start consuming it once per day and pay attention to how you feel after having it. Moreover, they said that it is better not to have more than two drinks in a single day.
In addition to this, they also explained that a person feels an uplifting and light buzz within 15- 30 minutes after drinking it. As per the statement of the brand, this effect only exists for an hour and after this, it fades away.
Where to Buy Sun Chaser Drink?
After knowing such amazing traits of this fantastic drink, now everyone is thinking that where can I buy sun chaser drink? There is no need to worry about it. You can find all the Sun Chaser products from their official website directly. Isn't it easy and amazing?
Furthermore, there is one thing which is little frustrating. Sometimes, when you visit the company's website then you can find most items are sold out. At that moment, you have to join the waiting list. When the drink will back, you will be notified. Usually, the company tries its best to bring the drink in stock as soon as possible for them.
Now, it's time to discuss the Sun Chaser Drink price. Indeed, it is an expensive drink. The sun chaser is a small business that's why their production is low to afford the expenses. Due to this reason, the price is also a little bit high.
On the other hand, if you are lucky, you can find Sun Chaser Drink for sale also. As we all know that the sale prices are lower than the actual prices. But, the Sun Chaser Drink Amazon availability is still under discussion.
The result of the search Sun Chaser Walmart price is also nothing. So, the answer to the question, Sun Chaser Drink where to buy is only their official website. You can only buy it from their official website. You can also enjoy drinking rum with Capri sun chaser.
Sun Chaser Drink Reviews
Furthermore, the Sun Chaser Drink is also getting very positive reviews from its consumers. People appreciate and like this product very much. In addition to all this, its non-alcoholic trait is worth appreciating.
One person wrote in his Sun Chaser Drink review "This drink is delicious. Not only is it a chill feeling, but it tastes amazing. It felt like I was drinking a can of my favorite soda."
Another reviewer shared: "Absolutely love these drinks. It's finally nice to have a fun buzz without worrying about a hangover the next day, 10/10 taste and product!"
On the other hand, one person said that they didn't get much of a buzz: "If you're looking for a fun summer drink, it's pricey but tasty. But if you're looking for a buzz, it didn't satisfy like I was hoping."
"My body feels weird… there are tingles in my head. I've got a growing sense of ease, that's the main thing" the host of the YouTube channel, Good Mythical Morning shared experience of having Sun Chaser drink. This channel has more than 17 million subscribers.
Moreover, the Sun Chaser Drink Reddit popularity is also noticeable. People are talking about it and giving their reviews. No doubt the Sun Chaser review Reddit pool is full of positive words, if we call it by the name sun chaser Reddit drink then it's right.
The popularity of the sun chaser Australia graph is also high. It's true, that with a huge set of positive comments, there are a few negative ones also. But, all we know is that nothing is perfect in this world.
Wrapping Up
Sun Chaser Drink is a non-alcoholic drink with a feeling of light buzz. There is no doubt that Sun Chaser Drink safe enough to consume anytime by anyone. It is amazing and gives a super relaxing, refreshing light buzz feeling. So, the best feeling is to have a cool Sun Chaser Drink near me. The answer to the question that how much Sun Chaser Drink cost is about 40 to 50 dollars related to retail and sale price. But, the price may vary as per the stock availability and company decision.
https://newscharotar.com/2022/09/sun-chaser-drink-a-non-alcoholic-drink-with-feeling/