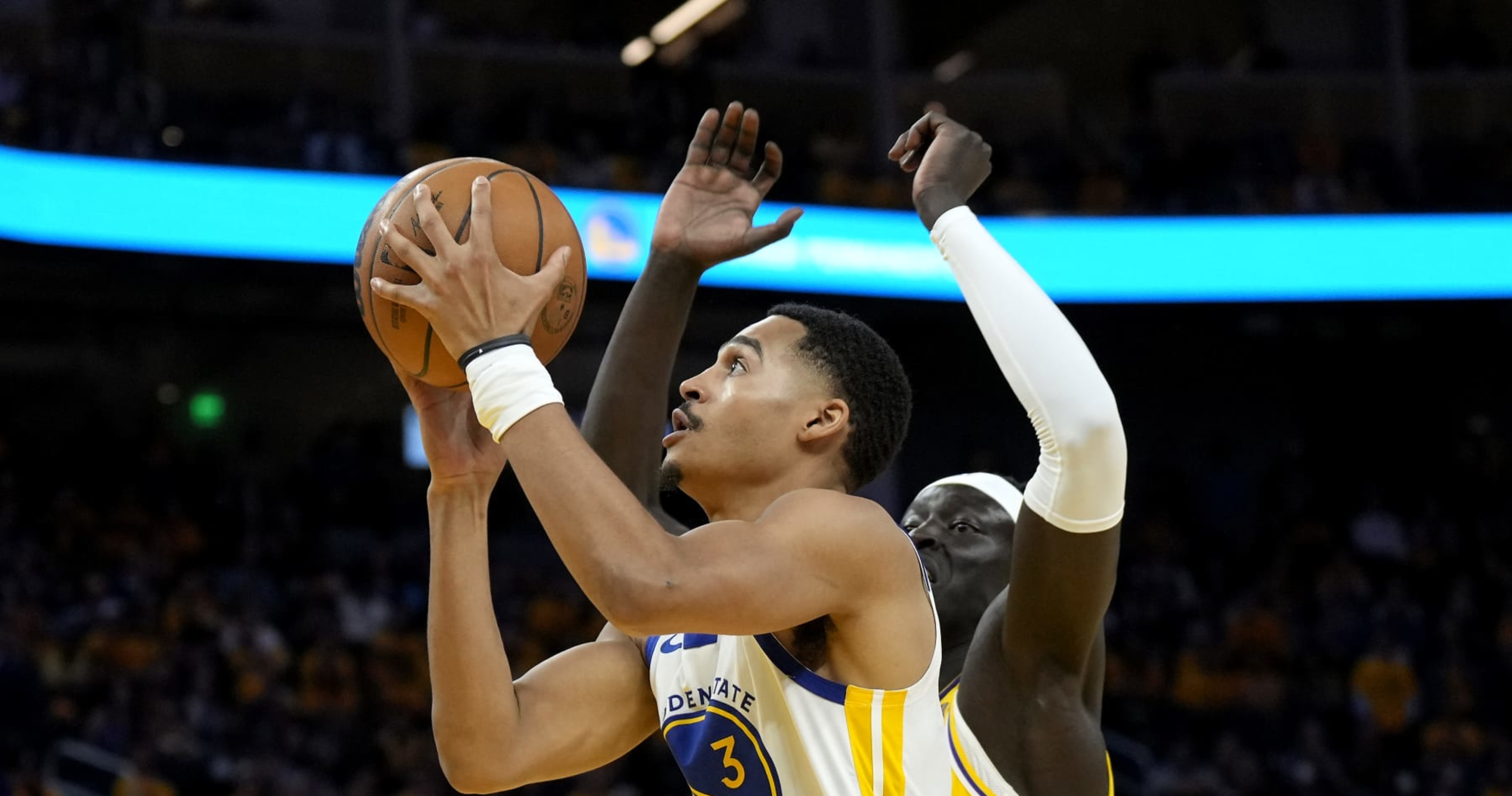 Timothy Rapp
@@TRappaRT
Featured Columnist IV
May 16, 2023

Thearon W. Henderson/Getty Images
There have been serious questions about the future of the Golden State Warriors after the team's disappointing defeat to the Los Angeles Lakers in six games during the Western Conference semifinals.
Namely, would the team sacrifice any of its young core—including guard Jordan Poole—to better support aging veterans like Stephen Curry, Klay Thompson and Draymond Green in an effort to win another title or two?
But head coach Steve Kerr, at least, still considers Poole an important member of the team going forward.
"Absolutely," he told reporters when asked if he considered Poole a franchise cornerstone. "I called him one of the Foundational Six at the end of last season, and I still believe that."
Kendra Andrews @kendra__andrews

Kerr emphasizes that he still sees Poole as of the the six foundational pieces of this franchise.

He says he wants to see Poole work on offensive efficiency and better shots. On defense, it's about putting forth a more consistent effort.
Kendra Andrews @kendra__andrews

Kerr says there's "no hiding" that the incident between Draymond Green and Jordan Poole at the start of the year impacted their season.

"There was some trust lost … we have to get back to what made us successful, which is a trusting environment."
Granted, Golden State's front office might disagree. Given the uncertainty of Bob Myers' future, it's hard to know which direction the organization will go from a team-building perspective.
Poole struggled in the postseason, but averaged a career-high 20.4 points per game this season. At least publicly, Kerr seems to hope that Poole ends up sticking around.