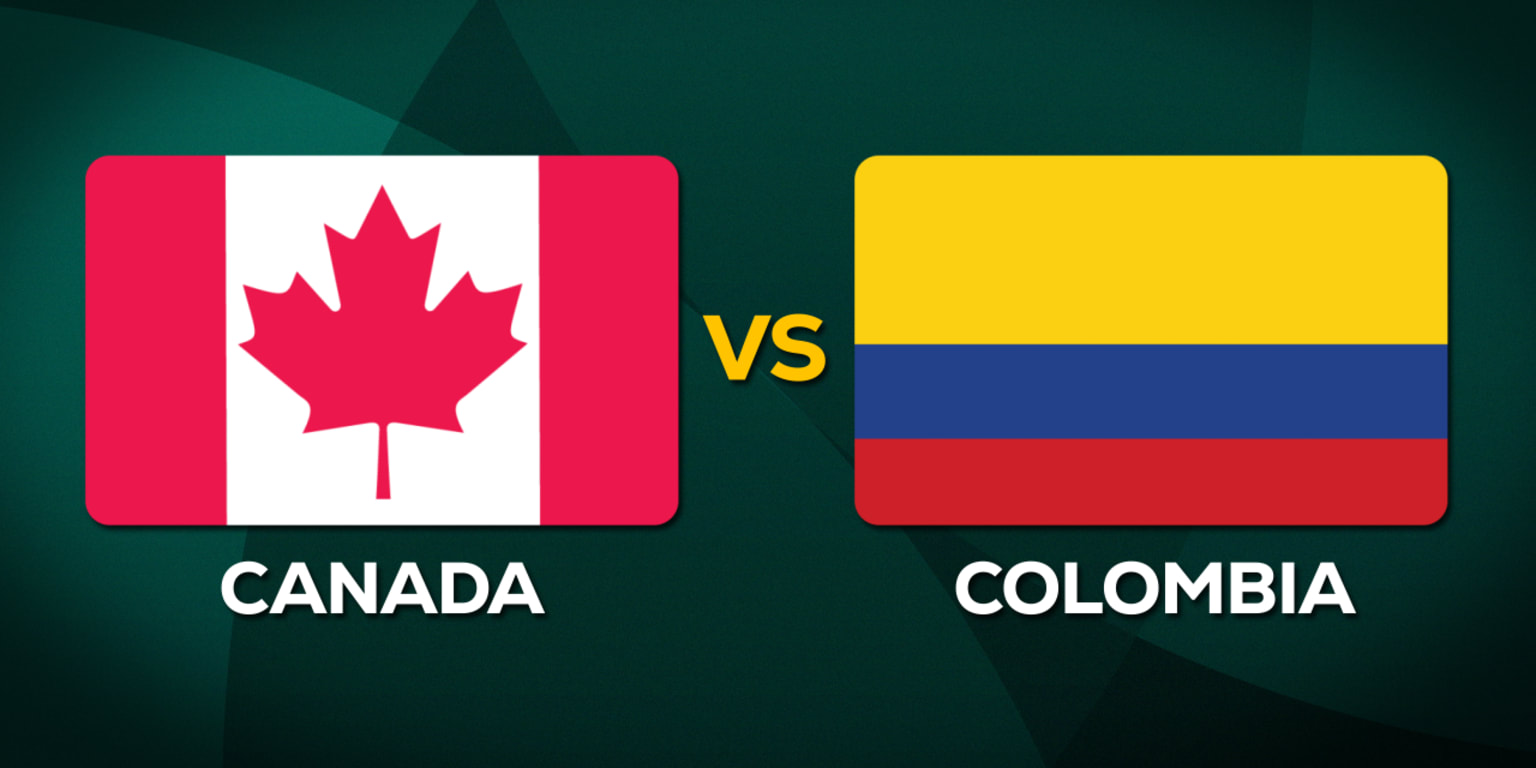 PHOENIX – The Canadian and Colombian flags sit next to one another beyond the left-center-field fence at Chase Field. The two clubs have followed the same path since Pool C play began, winning their first contests before sustaining defeats Monday that threw their 2023 World Baseball Classic outlooks into disarray.
Neither club has yet to advance beyond group play in its history at the Classic, although Tuesday's winner will be one win away from doing so this time around.
For Canada, Chase Field represents both its greatest victory – a 2006 upset over the United States – and one of its most stinging defeats – a 2013 loss to the U.S. that ended its run. 
For Colombia, the park can be a spotlight of the nation's flourishing skill, as it is looking to earn its way back to Miami, where its two defeats in 2017 came in extra innings.
When and where: 3 p.m. ET on Tuesday at Chase Field in Phoenix.
How you can watch: The game between Canada and Colombia will air live on FS2. Games are available on FOX, FS1, FS2, Tubi or FOX Deportes, and every game can be streamed online in the FOX Sports App. For international viewing options, click here.
How you can listen: Live audio coverage of all games will be carried on Sirius XM, TuneIn, MLB.com and in the MLB App.
What's at stake: Win, and control your destiny. With both teams entering at 1-1, victories in each of the final two contests for either club would assure a ticket to the quarterfinals.
Matchup history: The two squads met for the first and only time in the 2017 Classic, which saw Colombia pull out a 4-1 victory at Marlins Park in Miami.
Freddie Freeman, 1B, Canada: After a historic offensive performance in its opener, Canada's bats were quelled in its second outing. Such can be the roller coaster of relying on numerous young players, many of whom are getting an opportunity to play on a major international stage for the first time. But Freeman is the steady constant for Canada, having won an MVP in the six years since his last appearance at the Classic. 
"These tournaments are sprints," Freeman said. "It's playoff games, it really is."
Gio Urshela, 3B, Colombia: Urshela has hit third in each of Colombia's first two contests, but he has been unable to break through, going 0-for-8. His 64 home runs in the Majors are the most on the club's active roster and Colombia will need his bat to produce from the heart of the order in a pivotal matchup.