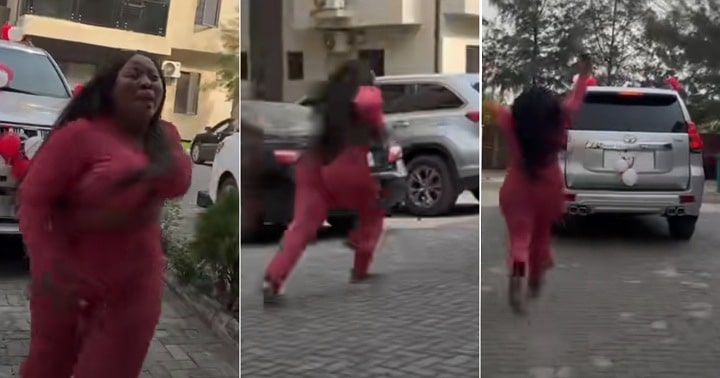 A Nigerian man identified as Chima decided to surprise his girlfriend with a brand new car, only to find her with another man.
In a sad video, the lady pleaded with Chima and asked him to exercise a little patience so she can explain herself.
Sadly, despite all her efforts, Chima angrily left the scene with the car he bought for her. The lady chased after him in tears but was unable to catch up with him.
Reacting to the video, @don henry710 remarked: "As e dey pain her e dey sweet us."
@Lala el 🦋🦋🦋🦋🦋 commented: "Chima come meet me I Dey wait 😂."
@Jazymin questioned: "😂😂😂Whats wrong with Chimma , can't he see that the byebi😂 is barefoot?"
Watch the video below:
@orekiscfr

It happened today… what do women want. #caughtoncamera #nigeria #trendingvideo

♬ original sound – OrekisCfr