British MP Bob Seely said on Monday that the new tanks that the U.K. is set to send to Ukraine are not enough to help the country fight Russian forces, but they are still a "considerable addition."
The British Ministry of Defense on Monday announced that it will send a "squadron" of Challenger 2 tanks to Ukraine as part of a package of "significant combat power to accelerate Ukrainian success."
Though Seely said that the new tanks are important, more military assistance needs to be provided to Ukraine by the West to ensure stability in Europe and the world.
"Sending 14 Challenger tanks is important & shows the #UK's leadership; Ukraine needs 300+ tanks & 500+ infantry vehicles to win," Seely tweeted.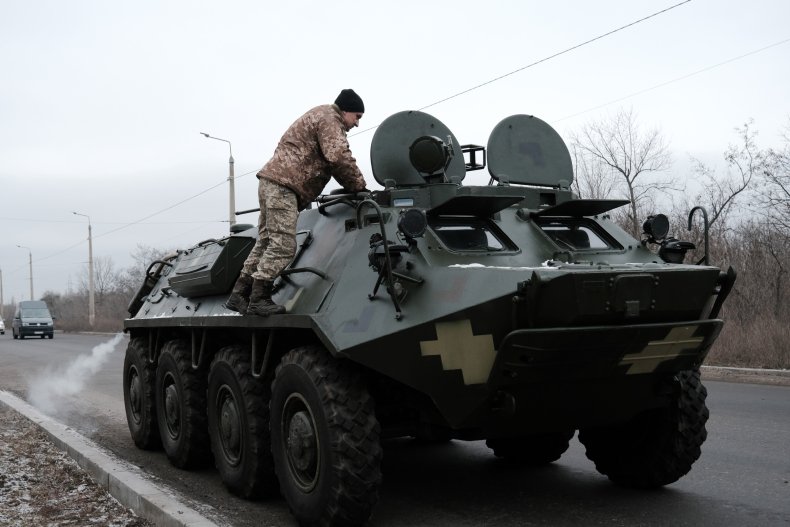 He also said during an interview on GB News that the 14 tanks are not going to make a "significant military difference, although it will be a considerable addition."
"They need a minimum of 200, 300 main battle tanks…and probably five to 600 infantry fighting vehicles on top of the huge amounts of supplies and the West has already been generous," he explained and added later in the interview that thousands of people are dying in Ukraine as a result of Russian President Vladimir Putin's "opportunism and disastrous adventurism."
When Seely was asked about why the U.K. hasn't sent military weapons such as tanks up until this moment, the British MP said that Western nations were nervous about doing so in fear of escalation.
"Major pieces of kit like airpower, like tanks have in the past been seen as an escalation, but I think the Russian tactics of hitting civilian infrastructure and trying to make life hellish for the 40 million or so residents in Ukraine…has changed that dynamic," he said. "I think the reason why we're doing it is to provide political leadership and political cover, so that other countries will send their tanks as well."
Germany has also been under increasing pressure to send tanks. The German defense minister Christine Lambrecht resigned on Monday after the rising pressure on her government to provide Ukraine with German-built battle tanks, Reuters reported. She was also criticized for announcing that Germany will send 5,000 military helmets to Ukraine, BBC News reported.
Russia launched a deadly missile attack on Saturday in Dnipro that struck a building in an apartment complex, killing at least 40 people as of Monday, according to Reuters.
Additionally, 73 people were injured in the attack, including 13 children, according to Dnipro's governor Valentyn Reznichenko. More than 40 people were missing and 39 people have been rescued. Thirty of the injured remained hospitalized Sunday, and at least 12 were in critical condition.
Ukrainian President Volodymyr Zelensky said Sunday on Telegram that one child was among those who died in the attack, and that more than 230 apartments were damaged.
The attack sparked calls for the U.S. to send heavy military weapons to help Ukrainians defeat Russians in the ongoing war. Retired Lt. General Ben Hodges, a former commander of U.S. Army Europe said on Saturday that Washington's "unwillingness" to send long-range weapons to Ukraine is creating a "sanctuary" for Russia.
Meanwhile, Marshall S. Billingslea, the former assistant secretary for terrorist financing at the Department of the Treasury urged President Joe Biden to send ATACMS munitions to Ukraine and impose more sanctions on Russia.
Seely on Monday reiterated the importance of arming Ukraine to fight against Russian aggression.
"The least bad option for the Western alliance is to now arm the Ukrainians to win the war this year. Everything else becomes more dangerous and more destabilizing for Europe and the world because the more desperate and aggressive and violent Russia will become," the British MP said.
Newsweek reached out to British MP Bob Seely and the Ukrainian foreign affairs ministry for comment.