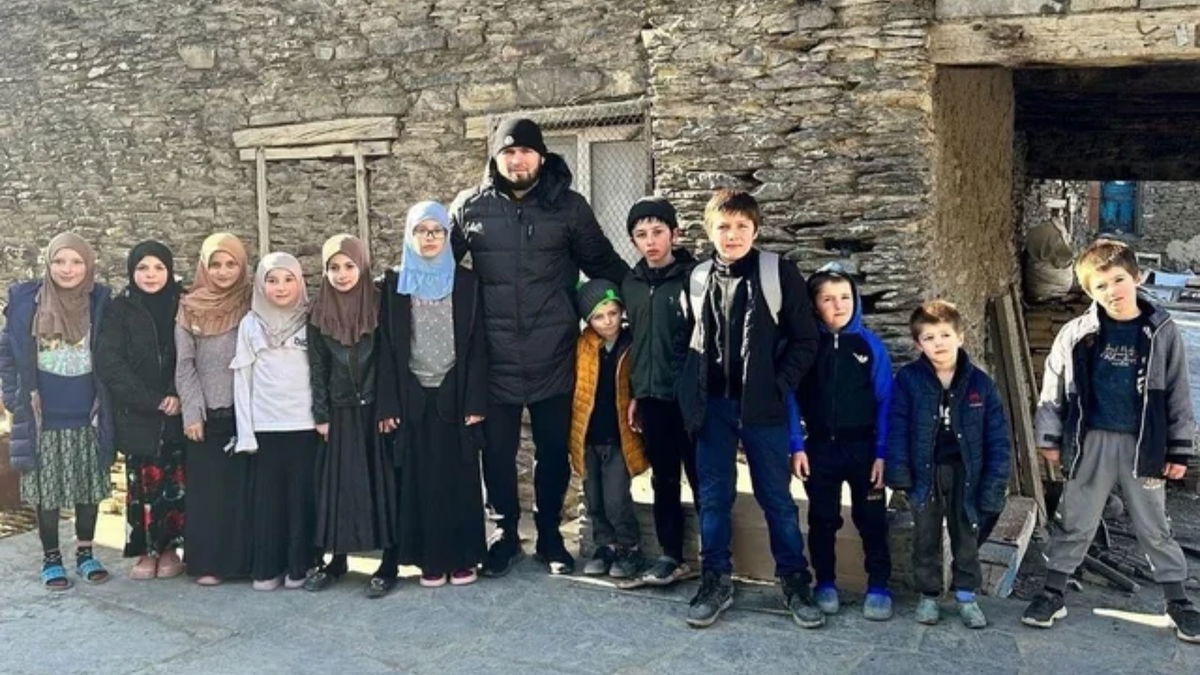 Khabib Nurmagomedov retired from all aspects of MMA just a few days ago. He decided to call it quits after conquering the octagon with an undefeated career that helped him usher into the UFC Hall of Fame. Nurmagomedov returned to his native village and posted a photo on social media with his relatives. Fans have showered love on 'The Eagle.' Nurmagomedov hails from the Republic of Dagestan in Russia. He is the first Dagestani as well as the first Muslim fighter to win a UFC championship title. 'The Eagle' has dominated fighters like Conor McGregor, Dustin Poirier, Justin Gaethje, and Rafael Dos Anjos just to name a few. After retirement, Nurmagomedov became a coach and a cornerman. He primarily trained fighters hailing from his homeland, including his cousins but life had different plans for him.
He decided to get away from MMA in late December 2022 to focus on other business ventures and his family. One of his many reasons to retire was the loss of his father, Abdulmanap Nurmagomedov, who was also his coach. The Russian recently shared a photo with his family and fans acknowledged the same.
Fans react to the photo of Khabib Nurmagomedov and his relatives
ADVERTISEMENT
Article continues below this ad
Many fans have reacted to Nurmagomedov's return to Dagestan in a post he shared on Instagram. They praised him on returning home and his young relatives, who might very well follow in Khabib Nurmagomedov's path towards mixed martial arts.
Here are some of the reactions on Instagram:
Enjoy your time brother! This moments are priceless.
beautiful family
Family first!
I can see upcoming champs there specially that first guy with wide legs
Some future champs in this pic
This is called real happiness. Masha allah enjoying with family is the best thing a man can have
Went out as one of the best champions of LW, and then as one of the best coaches of the year. This man knows how to leave on top
Many fans lauded Nurmagomedov on his strong end to his career as an undefeated fighter. Other fans understood why 'The Eagle' decided to retire and mentioned that family will always come first. There were also many people who reacted to Khabib's post on Reddit as well.
A user on Reddit reposted Nurmagomedov's Instagram post and received numerous reactions from fans.
ADVERTISEMENT
Article continues below this ad
Here are some of the reactions on Reddit:
That's a lot of little Khababies
Future smeshers.
Probably some future ufc champions in this picture
Look at all these future champs
Atleast 3 of the kids on the right will be contenders in the next 10 years lmao
ADVERTISEMENT
Article continues below this ad
Most fans on Reddit pointed out the future champs Dagestan would have. They believe Khabib's younger relatives will follow in his footsteps and become MMA sensations themselves. What are your thoughts? Drop your comments below.
WATCH THIS STORY: Khabib Nurmagomedov Thug Life Moments