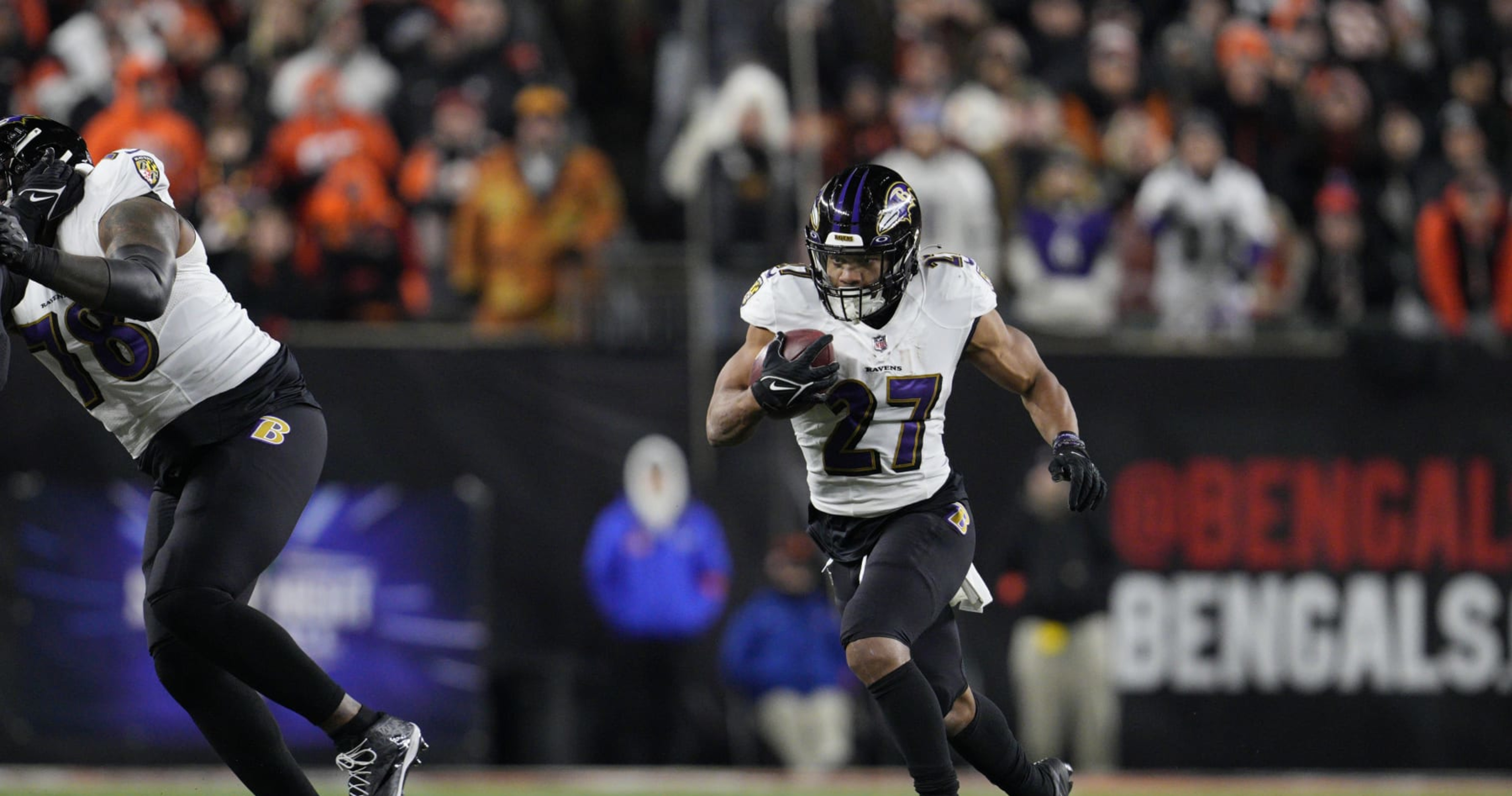 Tyler Conway
@@jtylerconway
Featured Columnist IV
January 16, 2023

AP Photo/Jeff Dean
Fans weren't the only ones perplexed by some of the Baltimore Ravens' play-calling decisions in Sunday's loss to the Cincinnati Bengals.
Ravens running back J.K. Dobbins lit into the decision to not give him the ball at the goal line in a critical fourth-quarter sequence that saw Tyler Huntley fumble on a quarterback sneak, with Bengals defensive end Sam Hubbard scooping up the ball and taking in 98 yards for what became a game-winning score.
"He should have never been in that situation," Dobbins told reporters of Huntley. "I don't get a single carry. I didn't get a single carry. He should never have been in that situation. I believe I would have put it in the end zone, again."
Setting up with 1st-and-goal at the 2-yard line, the Ravens passed on first down, handed the ball off to Gus Edwards on second and then ran the Huntley sneak from 1 on third down. As Huntley attempted to reach out and stretch the ball across the plane, Bengals defenders ripped it out at the last, allowing Hubbard to break the NFL playoff record for longest return touchdown (98 yards).
"If we'd have had Lamar [Jackson], we'd have won too," Dobbins added.
---
This article will be updated soon to provide more information and analysis.
For more from Bleacher Report on this topic and from around the sports world, check out our B/R app, homepage and social feeds—including Twitter, Instagram, Facebook and TikTok.
🚨 SPORTS NEWS ➡️ YOUR INBOX
The latest in the sports world, emailed daily.