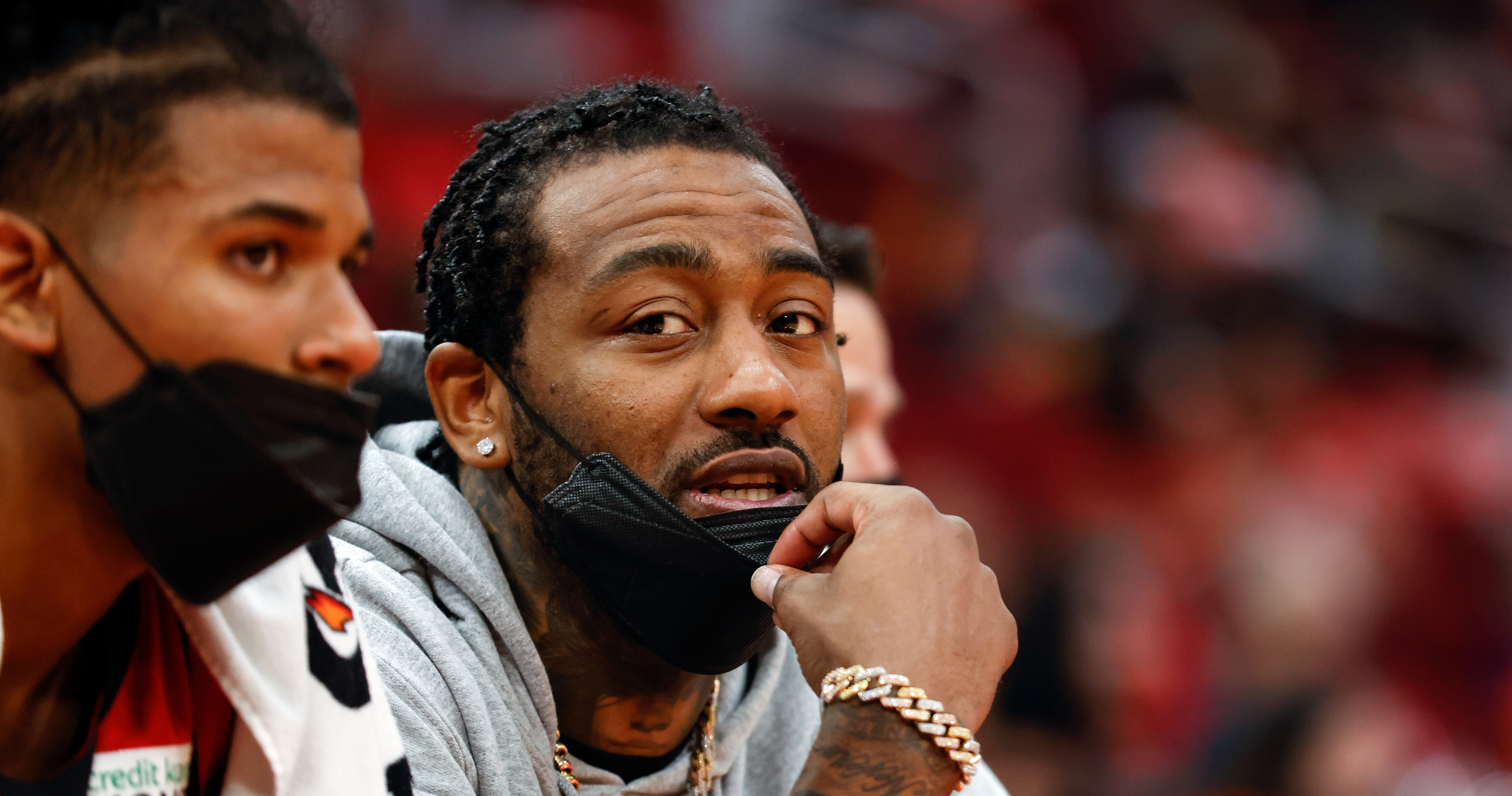 Tyler Conway
@@jtylerconway
Featured Columnist IV
January 15, 2023

Tim Warner/Getty Images
Los Angeles Clippers guard John Wall will miss at least two weeks with an abdominal strain, the team announced ahead of Sunday's game against the Houston Rockets.
Wall played 29 minutes in Friday's loss to the Denver Nuggets, finishing with 16 points, seven rebounds and four assists.
It's unclear when he got injured, but his absence will continue the trend of what's been a disappointing run in Los Angeles. Wall is averaging a career-low 11.4 points and 5.2 assists while coming off the bench for the first time in his career.
"The season will get better for me," Wall said Friday, per Andrew Greif of the Los Angeles Times. "It's tough being on a minute restriction. It's tough like, trying to figure out guys, figure out what roles you're going to be. Still frustrated by not getting a lot of, no calls, it ain't going to never change, I feel like. I think it's always an excuse. I think we just trying to figure out as a team and as a group and try to get better game by game."
The Clippers signed Wall to a two-year contract this offseason after he reached a buyout agreement with the Houston Rockets. The five-time All-Star missed all of the 2021-22 campaign after the Rockets chose to move forward with their young backcourt.
The Clippers opened the season hoping Wall would be able to recapture some of his All-Star magic after a year off, but it's clear injuries have cropped up again.
Reggie Jackson will serve as the Clippers' backup point guard with Wall out.
🚨 SPORTS NEWS ➡️ YOUR INBOX
The latest in the sports world, emailed daily.