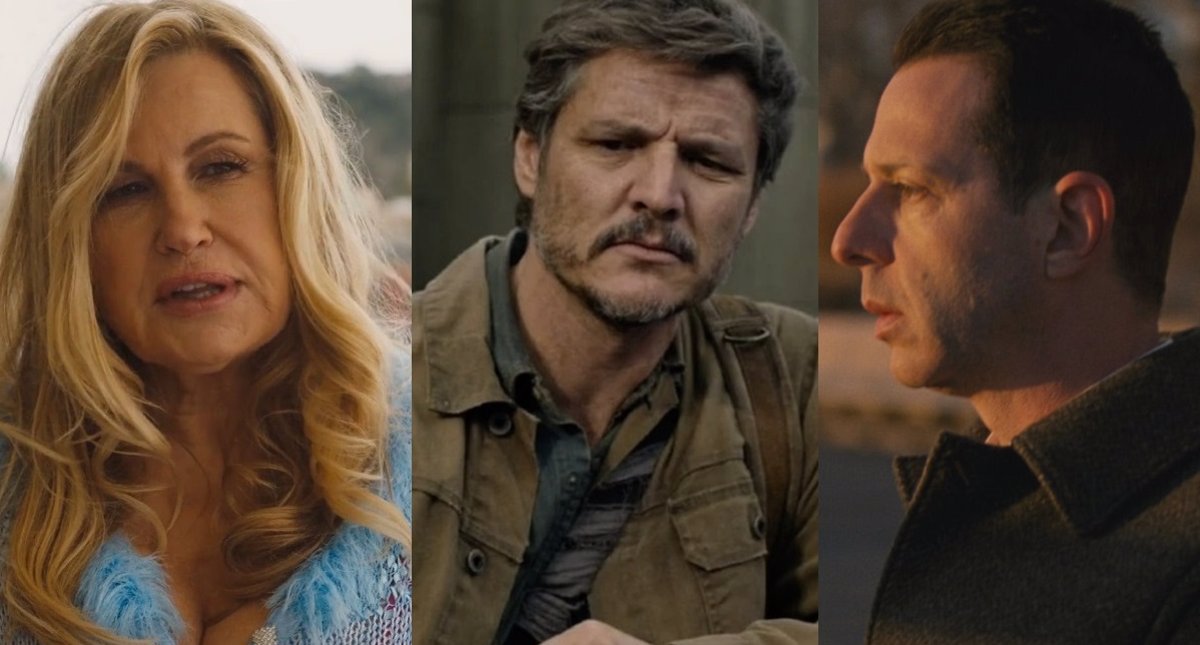 MADRID, 12 Jul. (CulturaOcio) –
   La Academia de Artes y Ciencias de la Televisión estadounidense ha anunciado las nominaciones de los Premios Emmy 2023 que lideran las series de HBO Succession (27), The Last of Us (24) y The White Lotus (23) junto a la comedia de Apple TV+ Ted Lasso (21). La ceremonia tendrá lugar, en principio, en el Microsoft Theater de Los Ángeles el próximo 18 de septiembre y todavía no cuenta con un presentador oficial.
   Esta fecha podría verse alterada dependiendo del desarrollo de la huelga del Sindicato de Guionistas de Estados Unidos y la prácticamente inminente huelga de actores de Hollywood, prevista de anunciarse próximamente.
   En la categoría de mejor serie de drama se encuentran Andor, de Disney+, la ficción de Showtime Yellowjackets, la longeva Better Call Saul, el drama británico de Netflix The Crown y los éxitos de HBO The Last of Us, La Casa del Dragón, Succession y The White Lotus.
   Dentro de las series de comedia, la lista de nominados la componen Ted Lasso, de Apple TV+, La maravillosa Sra. Maisel, de Amazon Prime Video, Barry, de HBO, El jurado, de Amazon Freeve, Miércoles, de Netflix, y Solo asesinatos en el edificio, The bear y Colegio Abbott, disponibles en Disney+.
   Esta es la lista completa de nominados de la 75.ª edición de los premios Emmy:
MEJOR SERIE DE DRAMA
   Andor (Disney+)
   Better Call Saul (Netflix)
   The Crown (Netflix)
   La casa del dragón (HBO)
   The Last of Us (HBO)
   Succession (HBO)
   The White Lotus (HBO)
   Yellowjackets (Movistar+)
MEJOR SERIE DE COMEDIA
   Colegio Abbott (Disney+)
   Barry (HBO)
   The Bear (Disney+)
   El jurado (Amazon Freevee)
   La maravillosa Sra. Maisel (Prime Video)
   Solo asesinatos en el edificio (Disney+)
   Ted Lasso (Apple TV+)
   Miércoles (Netflix)
MEJOR MINISERIE DE TV
   Bronca (Netflix)
   Monstruo: La historia de Jeffrey Dahmer (Netflix)
   Todos quieren a Daisy Jones (Prime Video)
   Fleishman está en apuros (FX)
   Obi-Wan Kenobi (Disney+)
MEJOR ACTOR PRINCIPAL EN SERIE DE DRAMA
   Jeff Bridges (The old man)
   Brian Cox (Succession)
   Kieran Culkin (Succession)
   Bob Odenkirk (Better Call Saul)
   Pedro Pascal (The Last of Us)
   Jeremy Strong (Succession)
MEJOR ACTRIZ PRINCIPAL EN SERIE DE DRAMA
   Sharon Horgan (Hermanas hasta la muerte)
   Melanie Lynskey (Yellowjackets)
   Elisabeth Moss (El cuento de la criada)
   Bella Ramsey (The Last of Us)
   Keri Russell (La diplomática)
   Sarah Snook (Succession)
MEJOR ACTOR PRINCIPAL EN SERIE DE COMEDIA
   Bill Hader (Barry)
   Martin Short (Solo asesinatos en el edificio)
   Jason Segel (Terapia sin filtro)
   Jason Sudeikis (Ted Lasso)
   Jeremy Allen White (The Bear)
MEJOR ACTRIZ PRINCIPAL EN SERIE DE COMEDIA
   Christina Applegate (Muertos para mí)
   Rachel Brosnahan (La maravillosa Sra. Maisel)
   Quinta Brunson (Colegio Abbott)
   Natasha Lyonne (Poker Face)
   Jenna Ortega (Miércoles)
MEJOR TELEFILM
   Dolly Parton: La magia de la montaña en navidad (HBO)
   Fire Island (Disney+)
   El retorno de las brujas 2 (Disney+)
   Predator: La presa (Disney+)
   Weird: la historia de Al Yankovic (Movistar+)
MEJOR ACTOR PRINCIPAL EN MINISERIE O TELEFILM
   Taron Egerton (Encerrado con el diablo)
   Kumail Nanjiani (Bienvenidos a Chippendales)
   Evan Peters (Monstruo: La historia de Jeffrey Dahmer)
   Daniel Radcliffe (Weird: la historia de Al Yankovic)
   Michael Shannon (George & Tammy)
   Steven Yeun (Bronca)
MEJOR ACTRIZ PRINCIPAL EN MINISERIE O TELEFILM
   Lizzy Caplan (Fleishman está en apuros)
   Jessica Chastain (George & Tammy)
   Dominique Fishback (Enjambre)
   Kathryn Hahn (Pequeñas cosas hermosas)
   Riley Keough (Todos quieren a Daisy Jones)
   Ali Wong (Bronca)
MEJOR ACTOR DE REPARTO EN SERIE DE DRAMA
   Alan Ruck (Succession)
   Alexander Skarsgard (Succession)
   F. Murray Abraham (The White Lotus)
   Matthew Macfadyen (Nicholas Braun)
   Michael Imperioli (The White Lotus)
   Nicholas Braun (Succession)
   Theo James (The White Lotus)
   Will Sharpe (The White Lotus)
MEJOR ACTRIZ DE REPARTO EN SERIE DE DRAMA
   Aubrey Plaza (The White Lotus)
   Meghann Fahy (The White Lotus)
   Elizabeth Debicki (The Crown)
   Rhea Seehorn (Better Call Saul)
   J. Smith-Cameron (Succession)
   Sabrina Impacciatore (The White Lotus)
   Jennifer Coolidge (The White Lotus)
   Simona Tabasco (The White Lotus)
MEJOR ACTOR DE REPARTO SERIE DE COMEDIA
   Anthony Carrigan (Barry)
   Brett Goldstein (Ted Lasso)
   Ebon Moss-Bachrach (The Bear)
   Henry Winkler (Barry)
   James Marsden (El jurado)
   Phil Dunster (Ted Lasso)
   Tyler James Williams (Colegio Abbott)
MEJOR ACTRIZ DE REPARTO EN SERIE DE COMEDIA
   Alex Borstein (La maravillosa Sra. Maisel)
   Ayo Edebiri (The Bear)
   Hannah Waddingham (Ted Lasso)
   Janelle James (Colegio Abbott)
   Jessica Williams (Terapia sin filtro)
   Juno Temple (Ted Lasso)
   Sheryl Lee Ralph (Colegio Abbott)
MEJOR ACTOR DE REPARTO EN MINISERIE O TELEFILM
   Jesse Plemons (Love & Death)
   Joseph Lee (Bronca)
   Murray Bartlett (Bienvenidos a Chippendales)
   Paul Walter Hauser (Encerrado con el diablo)
   Ray Liotta (Encerrado con el diablo)
   Richard Jenkins (Monstruo: La historia de Jeffrey Dahmer)
   Young Mazino (Bronca)
MEJOR ACTRIZ DE REPARTO EN MINISERIE O TELEFILM
   Annaleigh Ashford (Bienvenidos a Chippendales)
   Camila Morrone (Todos quieren a Daisy Jones)
   Claire Danes (Fleishman está en apuros)
   Juliette Lewis (Bienvenidos a Chippendales)
   Maria Bello (Bronca)
   Merritt Wever (Pequeñas cosas hermosas)
   Niecy Nash (Monstruo: La historia de Jeffrey Dahmer)
MEJOR ACTOR INVITADO EN SERIE DE DRAMA
   Murray Bartlett (The Last of Us)
   James Cromwell (Succession)
   Lamar Johnson (The Last of Us)
   Arian Moayed (Succession)
   Nick Offerman (The Last of Us)
   Keivonn Woodard (The Last of Us)
MEJOR ACTRIZ INVITADA EN SERIE DE DRAMA
   Hiam Abbass (Succession)
   Cherry Jones (Succession)
   Melanie Lynskey (The Last of Us)
   Storm Reid (The Last of Us)
   Anna Torv (The Last of Us)
   Harriet Walter (Succession)
MEJOR ACTOR INVITADO EN SERIE DE COMEDIA
   Jon Bernthal (The Bear)
   Luke Kirby (La maravillosa Sra. Maisel)
   Nathan Lane (Solo asesinatos en el edificio)
   Oliver Platt (The Bear)
   Pedro Pascal (Saturday Night Live)
   Sam Richardson (Ted Lasso)
MEJOR ACTRIZ INVITADA EN SERIE DE COMEDIA
   Becky Ann Baker (Ted Lasso)
   Harriet Walter (Ted Lasso)
   Judith Light (Poker Face)
   Quinta Brunson (Saturday Night Live)
   Sarah Niles (Ted Lasso)
   Taraji P. Henson (Colegio Abbott)