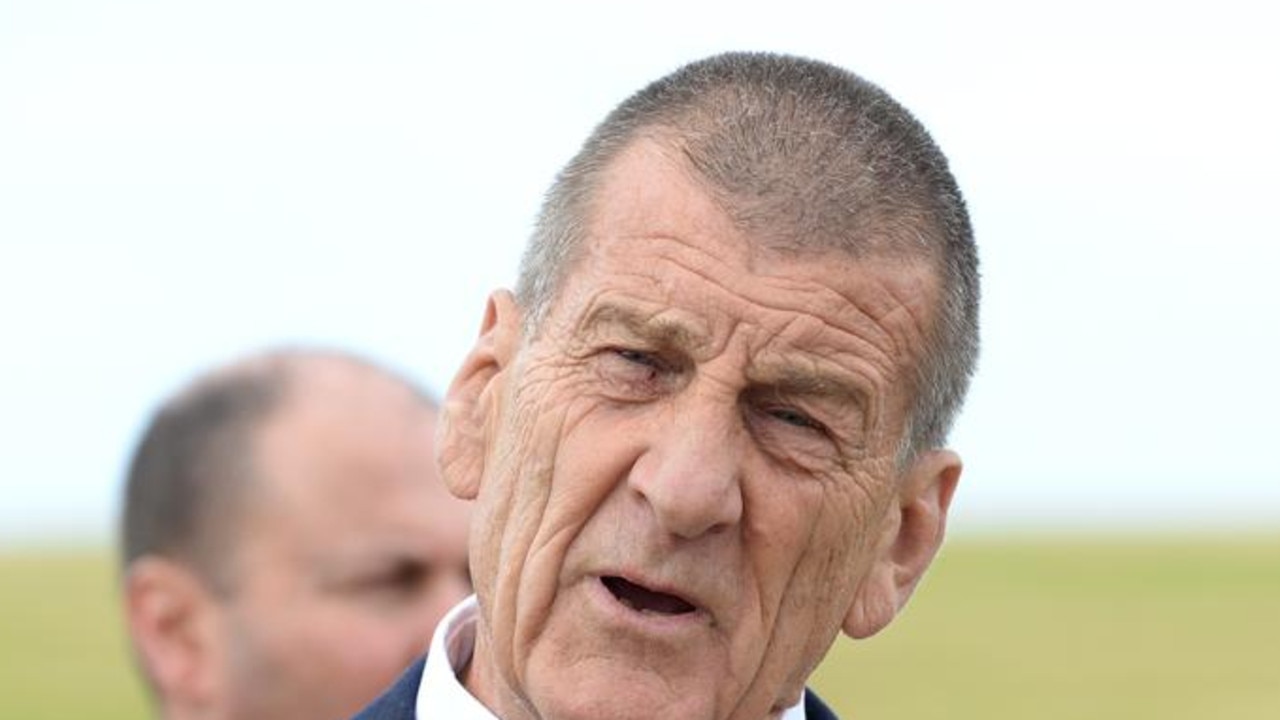 An Aussie trade union has slammed Jeff Kennett's suggestion that staff working from home should have their pay docked because "they are saving money".
In a bid to reinvigorate corporate Australia and increase productivity in the public sector, the former Victorian premier wants public servants who still work from home to be paid less than other frontline-oriented professionals like teachers, nurses, hospital staff and police.
ACTU Secretary Sally McManus said the idea was a "knee-jerk" reaction which failed to comprehend the financial pressure Aussies are under in this current climate.
"Whenever there's an issue affecting workers, it seems the Liberals have one answer, cut people's pay," she said.
"It wouldn't matter the problem, it's always the same solution, cut workers' pay.
"There is one exception to this rule and that's when it comes to their own pay and the pay of CEOs. This pay should always go up. Jeff Kennett should abandon his knee-jerk Liberal party views, working people are living through a cost-of-living crisis after 10 years of wage stagnation. The last thing people need is pay cuts."
She noted WFH incurs expenses office workers don't face, particularly with the cost of heating and electricity skyrocketing over the past 12 months.
Kennett's proposal
The former premier told Melbourne's Herald Sun employees working from home were savings thousands of dollars in transport costs, as well as avoiding other stresses related to coming into the workplace, while public sector staff ­required onsite were out of pocket.
"Clearly, Victoria's financial position is such that we cannot afford to be increasing salaries, so the most appropriate method is if a person chooses to work from home, whatever the number of days a week, their salary is reduced by the ­reduction in costs they would have otherwise incurred.
"There will be people making a decision (to work from home) because they don't have to go through the trauma of driving to and from work, or (taking) the train or something – they save money and it saves them all that stress."
He said the government could also look at increasing wages for those public servants to reflect their extra costs, but it could be up to the independent Remuneration Committee to determine pay adjustments for hybrid-working employees.
Public service employees are currently required to work in the office three days a week.
Mr Kennett said while the work from home "divide" ­existed in the public and private sectors, the Victorian public paid the salaries of public servants working from home.
Businesses call on staff to return to the office
Speaking on 3AW radio on Tuesday, ANZ chief executive Shayne Elliott admitted fewer than half of his staff came into the office "on a good day", with just three quarters of employees working onsite at any time throughout the week.
"We're in a service industry where a lot of people can work from home pretty successfully," he said.
But Mr Elliott said he worried about younger workers missing out on mentoring from more experienced colleagues.
This week, CommBank employees complained they were being treated like "kindergarten kids", asked to mark their attendance on an internal roll call system ahead of the bank's mandatory return to office next week.
The nation's largest bank sparked an internal revolt in May after ordering its 49,000 staff back to the office for at least 50 per cent of the time from July 17.
A CommBank staffer said colleagues were "infuriated".
"They are annoyed at being treated like kids," they said.
"They are fine to return to the office but not the way they treat us like kids, ticking attendance. If we go back to the office we will do it because we want to, not being forced like this. They need to know the way of working is changing now."
While the employee said they weren't aware of any colleagues who had quit as a result of being forced back, "I keep hearing people complaining", particularly those under 30, that they shouldn't have to as 'working from home is more effective and efficient'."
Studies have found most Australians want to work from home an average of two days per week after the pandemic.
Researchers from the National Bureau of Economic Research in the US found Australians worked an average of two days a week at home in 2022, higher than average across 27 countries surveyed of 1.5 days.
They found Australian employers on average wanted workers to have just one day working from home, while employees on average would like to work remotely two days a week.
carla.mascarenhas@news.com.au