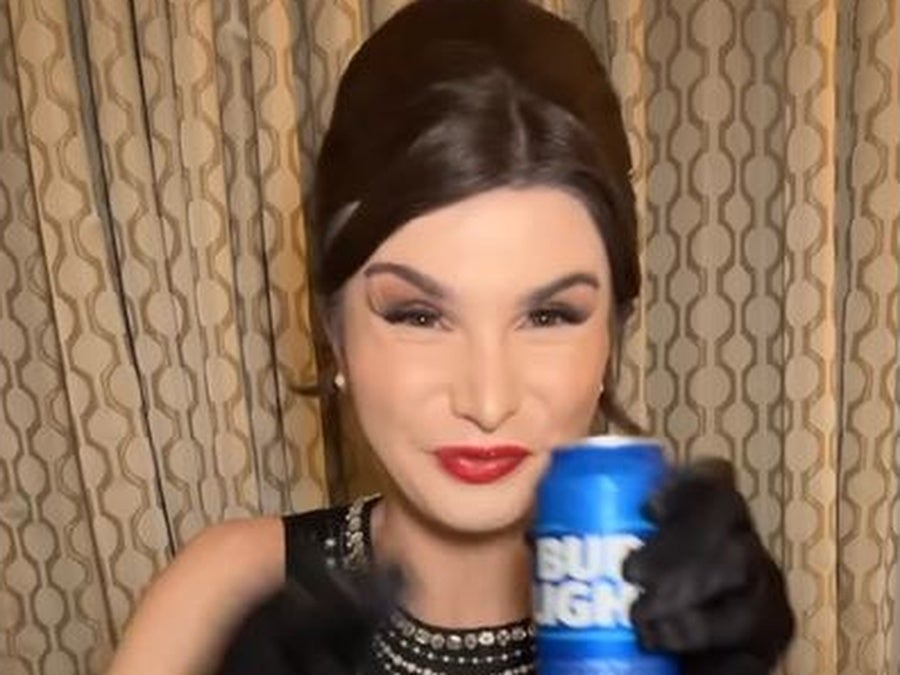 Dylan Mulvaney has accused Anheuser-Busch InBev (AB InBev) of failing to defend her from a transphobic backlash that resulted from a Bud Light promotion featuring the transgender influencer.
In a video posted to TikTok, Mulvaney attacked the Bud Light brewer for failing to stand by her when the sponsored advert she posted became a lightning rod for anti-trans sentiment in the US.
"For a company to hire a trans person and then not publicly stand by them is worse, in my opinion, than not hiring a trans person at all," Mulvaney said. "It gives customers permission to be as transphobic as hateful as they want, and the hate doesn't end with me."
Mulvaney said she had not been contacted by AB InBev in the wake of the advertisement, which she revealed had left her facing "more bullying and transphobia than I could have ever imagined".
She added: "For months now, I have been scared to leave my house. I have been ridiculed in public. I have been followed and I have felt a loneliness that I wouldn't wish on anyone.
"I'm not telling you this because I want your pity. I'm telling you this because if this is my experience from a very privileged perspective, know that it is much, much worse for other trans people."
Mulvaney said she had wanted to speak out about her treatment earlier but didn't for fear of further anti-trans backlash.
"I patiently waited for things to get better," she said. "But surprise: they haven't, really."
When approached by Just Drinks for comment, A spokesperson for AB InBev said: "We remain committed to the programs and partnerships we have forged over decades with organisations across a number of communities, including those in the LGBTQ+ community.
"The privacy and safety of our employees and our partners is always our top priority. As we move forward, we will focus on what we do best – brewing great beer for everyone and earning our place in moments that matter to our consumers."
Mulvaney's ordeal began in April, after she posted a video of a personalised can Bud Light had sent her to commemorate one year since her transitioning. However, the post quickly became a target of transphobic abuse from conservative-leaning figures in the US, leading to calls for a boycott of the Bud Light brand.
Despite numerous attempts by AB InBev to quell the controversy, Bud Light's sales have slipped dramatically in the US, with the beer losing its crown as the country's best-selling beer at the end of May to Constellation Brands' Modelo Especial.
AB InBev's share price has also tumbled by nearly a fifth since the start of April.
Earlier this week, the company's US CEO Brendan Whitworth said the company was sending financial assistance to AB InBev wholesalers affected by the ongoing backlash.
Whitworth also claimed Bud Light "doesn't really belong" in divisive conversations about social issues, but sidestepped questions about whether the tie up with Mulvaney had been a mistake.
Read more: How can drinks companies empower LGBTQIA+ employees