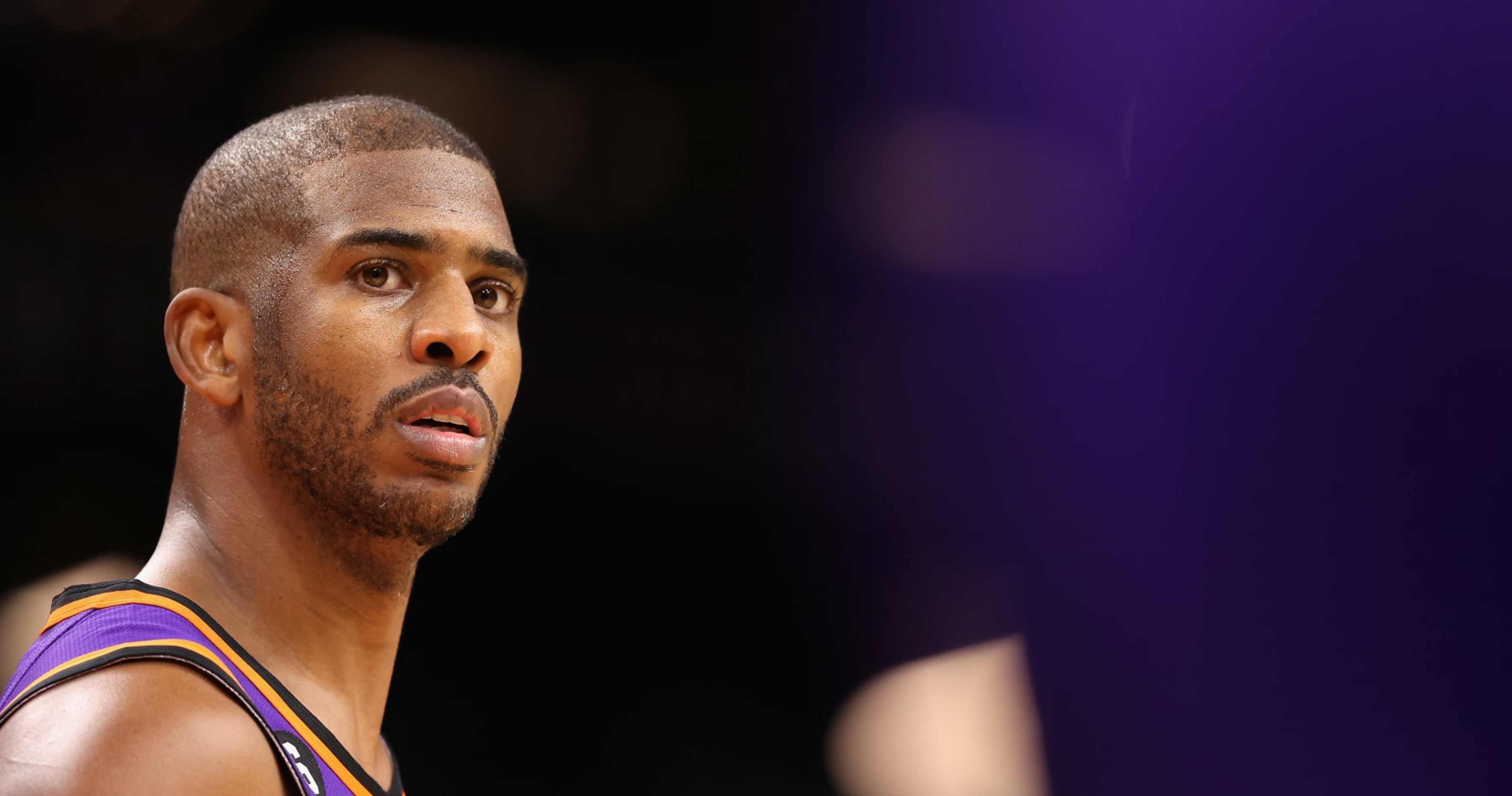 Scott Polacek
@@ScottPolacek
Featured Columnist IV
May 2, 2023

Christian Petersen/Getty Images
The Phoenix Suns ruled point guard Chris Paul out for the rest of Game 2 of their second-round playoff series against the Denver Nuggets because of left groin tightness.
The future Hall of Famer missed 14 games earlier in the season because of a heel issue and hasn't appeared in more than 70 games since the 2015-16 campaign.
He is one of the best players of his generation with a resume that includes 11 All-NBA selections, six steals titles, five assist titles, nine All-Defensive nods, a Rookie of the Year, 12 All-Star Game selections and a spot on the NBA's 75th Anniversary Team.
Paul averaged 13.9 points, 8.9 assists, 4.3 rebounds and 1.5 steals per game behind 44.0 percent shooting from the field and 37.5 percent shooting from deep this season.
While the veteran leader is likely needed if the Suns are going to win the championship, they can rely on Devin Booker to carry the offense and Cameron Payne to see more time if Paul is further sidelined following this setback.