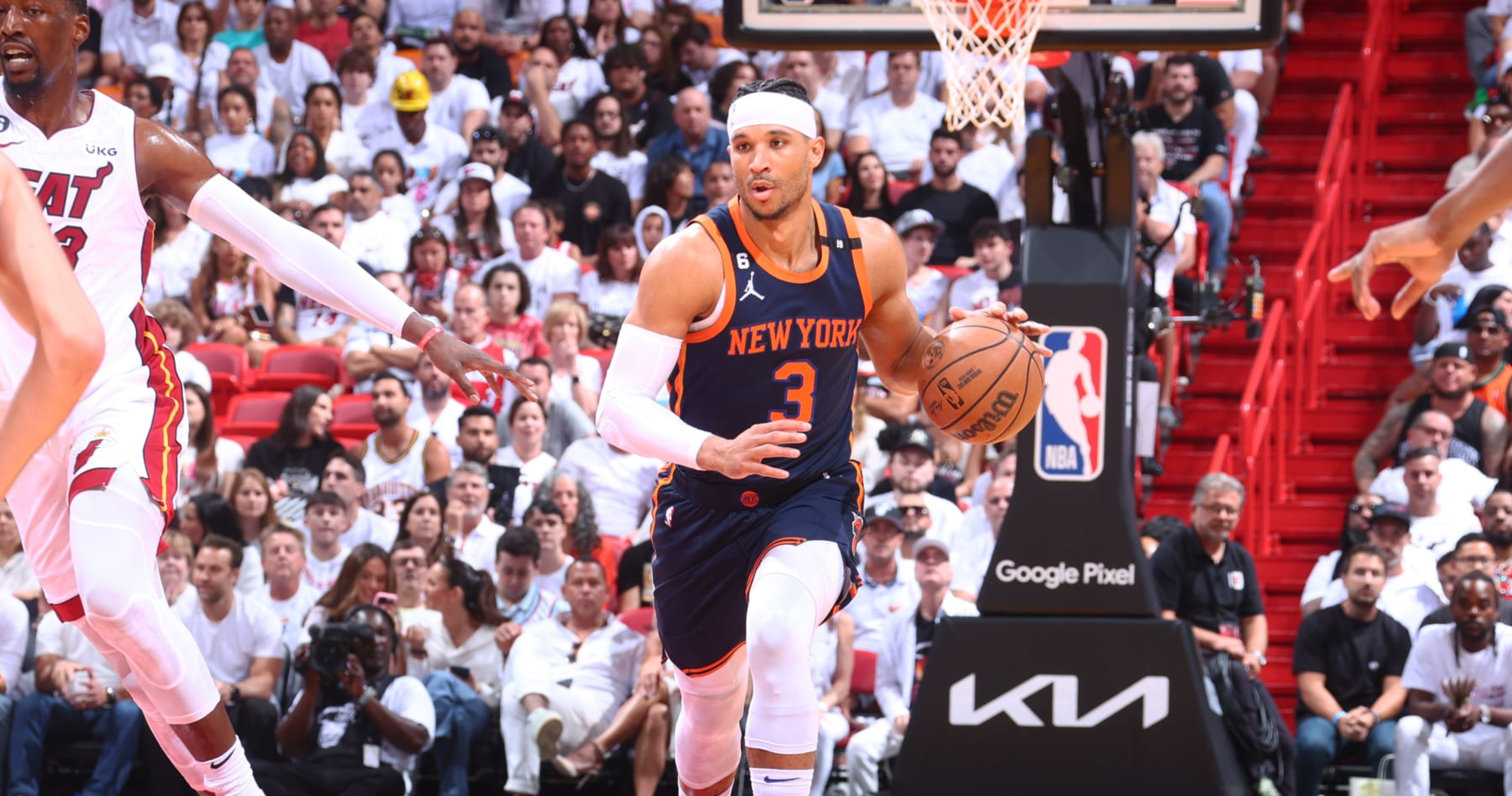 Tyler Conway
@@jtylerconway
Featured Columnist IV
May 8, 2023

Nathaniel S. Butler/NBAE via Getty Images
Josh Hart is expected to get paid this summer.
The New York Knicks swingman will reportedly be looking at a deal worth $15-18 million annually, according to league executives who spoke to Michael Scotto of HoopsHype. It's widely expected Hart will remain with the Knicks on a new long-term contract.
Hart has a $12 million player option for next season, and it's a virtual certainty he will opt out of the deal and become a free agent. Not only has Hart played himself into a higher salary range, the $12 million figure is also non-guaranteed—making it a no-brainer he'll look to take advantage of his strong play in New York for a payday.
The six-year veteran has been stellar since coming over to the Knicks via a midseason trade from the Portland Trail Blazers. He averaged 10.2 points, 7.0 rebounds and 3.6 assists while shooting 58.6 percent from the floor in 25 regular-season games with New York, and he's been one of the team's best players during this postseason.
Perhaps more importantly, Hart has become a favorite of coach Tom Thibodeau, who tends to make sure "his" guys remain in the fold. Thibodeau has played Hart 36.1 minutes per game during the postseason, putting him second behind only Jalen Brunson in the rotation.
Hart has also spoken openly about his desire to stay in New York after bouncing around in the early stages of his NBA career.
"I want bigger things for my wife and myself. Just find a home somewhere where we are valued and really like living there. And I think that can be New York. I would love for it to be New York, and hopefully, the organization feels the same way. Coming up, this contract is hopefully my biggest one, one where I'm making sure my family's fully taken care of. So, I've also got to take that into account, too," Hart told Marc J. Spears of Andscape.