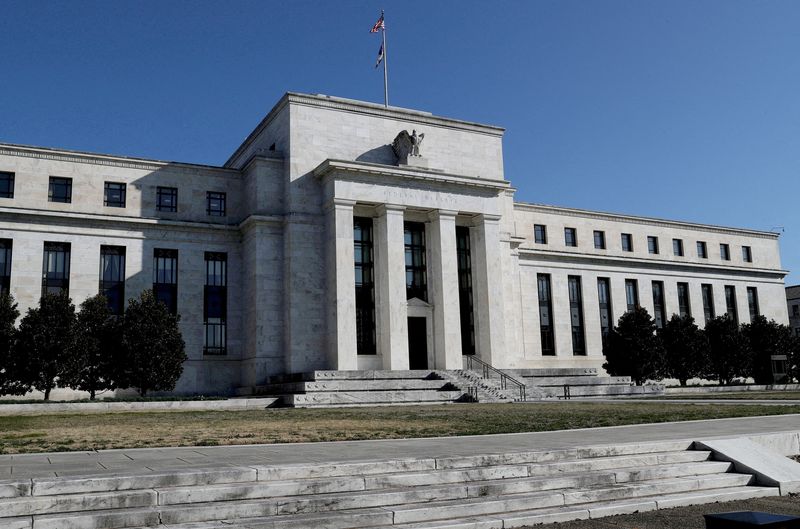 © Reuters. FILE PHOTO: The Federal Reserve building is pictured in Washington, U.S., on March 19, 2019. REUTERS/Leah Millis/File Photo

NEW YORK (Reuters) – Emergency liquidity borrowing from the Federal Reserve was little changed in the latest week, the central bank reported on Thursday.
The Fed said that borrowing via its discount window stood at $9.3 billion on Wednesday, from $5.3 billion on May 3, while its Bank Term Funding Program lending moved to $83.1 billion from $75.8 billion the prior week. Meanwhile, "other credit" the Fed has extended to the Federal Deposit Insurance Corporation to wind down failed banks hit $212.5 billion, from May 3's $228.2 billion.
Collectively, borrowing at the three programs stood at $304.9 billion, from $309.3 billion the week before, and down from the $343.7 billion peak hit on March 22.