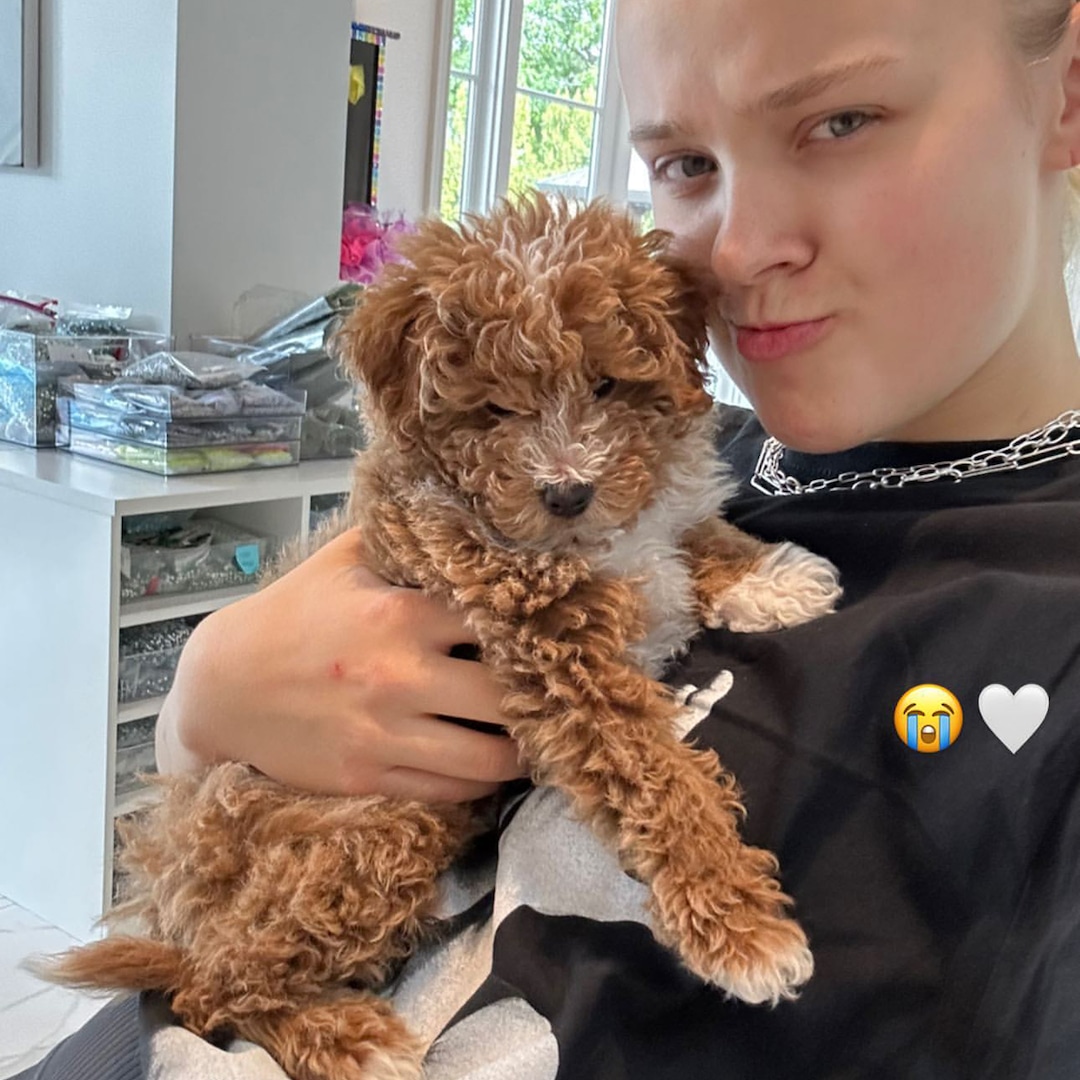 JoJo Siwa shared that her puppy Tooie died after being involved in an accident on April 29. Read her words dedicated to the dog who brought "light to my life when it was dark."
JoJo Siwa Seemingly CALLS OUT Nickelodeon After Coming Out
JoJo Siwa is grieving the loss of a four-legged friend.
The dancer revealed that her young dog Tooie died after an accident occurred on April 29.
"My heart hurts so much to say that this morning he was involved in an accident and is now in puppy heaven," JoJo wrote under an April 29 TikTok of herself dancing with the dog, who appears to be a poodle or poodle mix.
Noting that she is "going to miss him more than words can explain," JoJo reflected on getting to know Tooie throughout their time together.
"2 months ago our puppy Tooie (O2) joined our family and he brought the MOST joy, laughter, and messes into our life," JoJo added. "I cant even explain how perfect of a dog O2 was. Thank you for bringing light to my life when it was dark tooie boy. See you one day. rest in peace my lil sweet boy."
Though JoJo revealed that her dog passed after suffering an accident, she did not share further details on the incident in the April 29 post.
One day after sharing the news, JoJo penned a message on her feelings following the loss of her pup.
"Missin this face a lot of today," JoJo wrote on her April 30 Instagram Story, alongside a photo of the pooch. "It's settling in that it's real and it's sooo hard he was just a babyyyyyy."
In response to the heartbreaking news, fans shared messages of support in the comment section of JoJo's April 29 TikTok. One user wrote, "I'm so sorry for your loss. It's not easy losing a pet." Meanwhile, another added, "Even if only for a brief time, he was so lucky to have you and you him."
For the latest breaking news updates, click here to download the E! News App