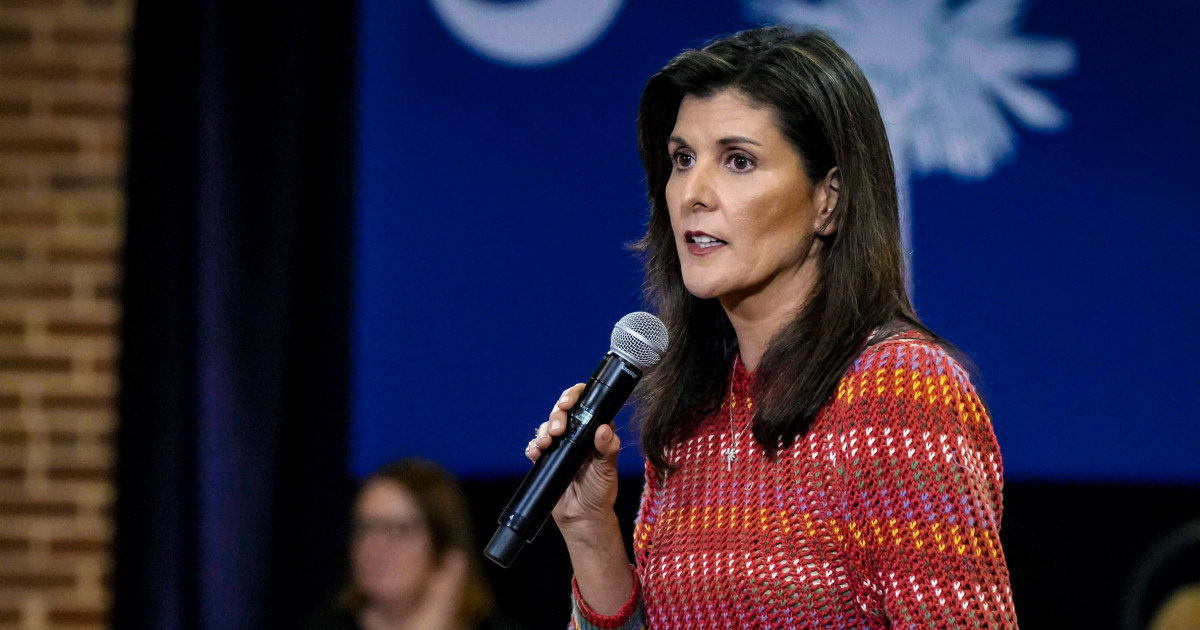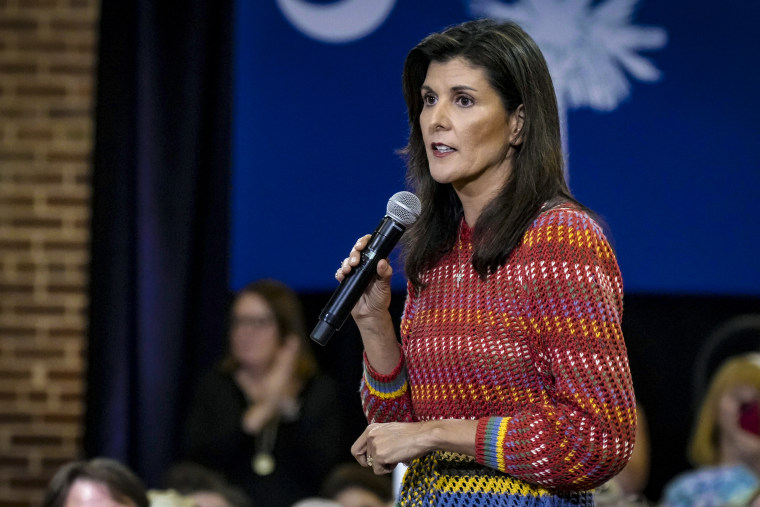 Republican presidential contender Nikki Haley speaks at a campaign rally on May 4, 2023, in Greer, S.C.
Meg Kinnard / AP

Former UN Ambassador Nikki Haley will be among the 2024 presidential candidates headlining Sen. Joni Ernst's "Roast and Ride" fundraiser in Iowa next month, making her the first GOP contender to confirm attendance at the annual event.
The event is a can't-miss stop on the Iowa Republican political circuit, and it could mark one of the first times the full Republican 2024 field flocks to one place before the first debate.
Ernst has invited every official and likely GOP presidential contender to the event, which raises money for veterans. That includes former President Donald Trump and Florida Governor Ron DeSantis — and Ernst urged their attendance.
"They need to come," Ernst told NBC News in an interview. "People will judge. They'll see 'ok here's this great group of candidates, they are out there, they are ready to share their message with Iowans, and they're not afraid of being in a venue with other candidates.'"
Ernst won't endorse in the primary, but that's not to say all candidates are the same in her eyes. Asked by NBC News if her love extended equally to all 2024 contenders, Ernst replied: "Well, some more equal than others."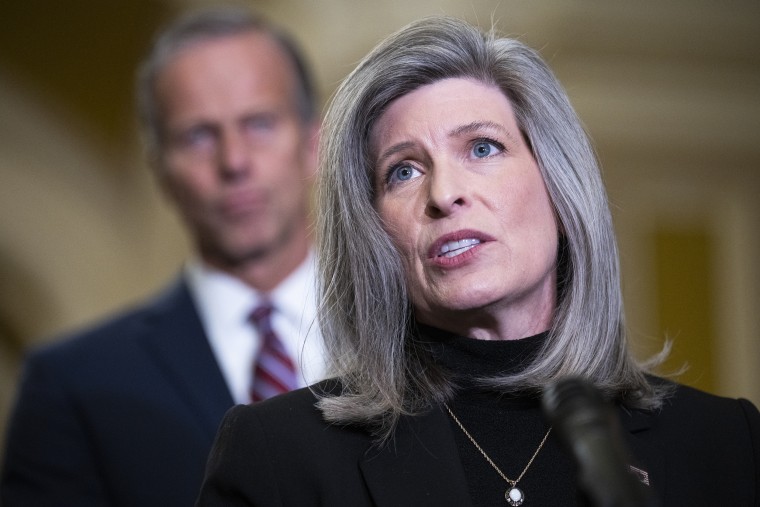 She has hosted one-on-one events with many of the presidential aspirants, including Haley, who Ernst praised as "amazing" and "a dynamic speaker."
But Ernst demurred on whether Haley being announced first was a signal of preference. "I wouldn't read into it," she said. "But I would just say because she announced early, she know she was going to commit early…She's been working very hard across the state of Iowa." 
Haley has done nearly two dozen events in the Hawkeye State since she announced her candidacy in February. It will be her second time appearing at Ernst's event. 

Ali Vitali
Ali Vitali is a Capitol Hill correspondent for NBC News, based in Washington.