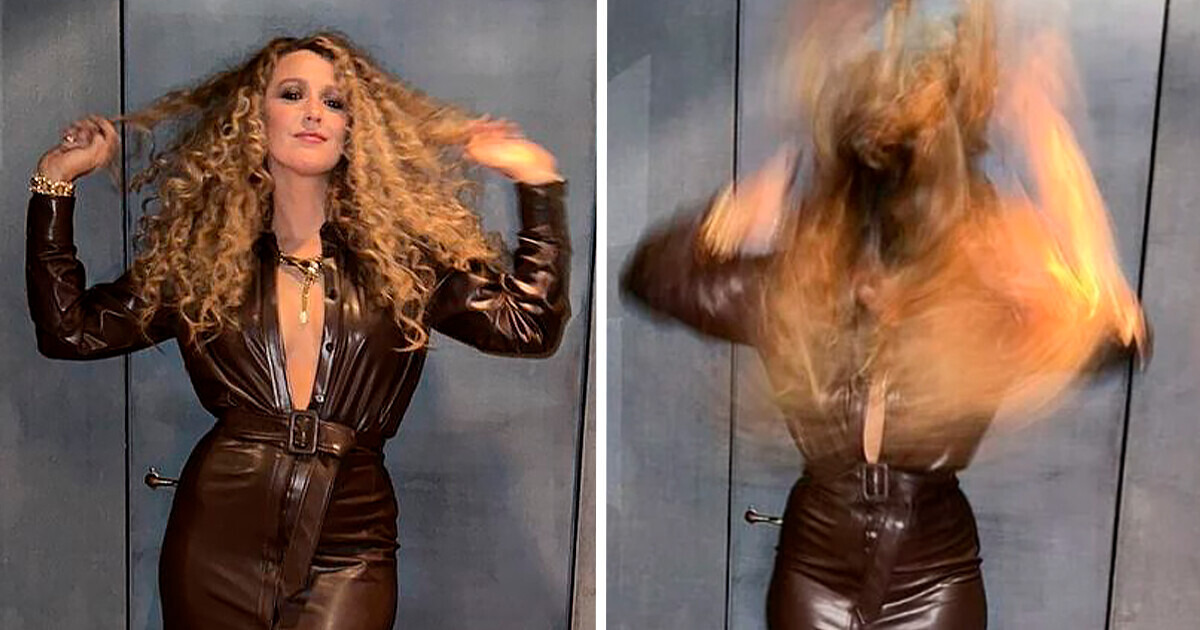 Blake Lively's recent bold hair transformation left fans divided. And even though she is always clearly stunning, not everyone thought this new choice was right for her. But what's even more impressive is Blake's unique reaction on her Instagram, which proves that she is one of the coolest Hollywood stars out there.
A post-partum glow
Evan Agostini/Invision/East News
A mere 2 months after delivering her fourth child with husband Ryan Reynolds, the Gossip Girl actress has already returned to attending red-carpet events. And for her latest appearance during an event thrown by a luxury jewelry brand, she turned heads with a brown dress that perfectly complimented her figure.
Her new hair didn't leave people indifferent
But what really caught everyone's attention was Blake's' 70s-inspired voluminous hairstyle which allowed her to flaunt her thick blonde curls.
And some fans were quick to criticize this new daring look. For example, one person tweeted, "I love her, but I hate this look hair, makeup, everything," Another person wondered, "Noooo, what happened."
Having said that, many others were all for this refreshing style change, as someone commented, "I love it. The curls are giving me everything!!!" and another said, "Loving it, very retro, but yeah, she gorgeous, so it works."
Blake's sense of humor is flawless.
And fans weren't the only ones to give special attention to this new hair. On the same day, Blake posted a couple of stories on her Instagram highlighting this new and much commented-on look.
The first photo showed her proudly posing with both her hands on her hair. She was grateful for the luxury jewelry brand for the event she attended that day because it gave her a reason "to take my hair out on a date." Lively added ''We're goin' steady now.''
The second pic showed her vigorously shaking her head while her full-bodied curls cascaded in all directions. She humorously commented on the pic, ''In case anyone was wondering how to achieve this hairstyle.''
We can't believe how stunning this mama-of-4 looks, especially after recently giving birth. Blake's post-childbirth photos just keep on coming, and the one where she is flaunting her body in a swimsuit is one of our favorites.
Bright Side/People/Blake Lively Had the Most Powerful Reaction After People Trolled Her New Curly Hair