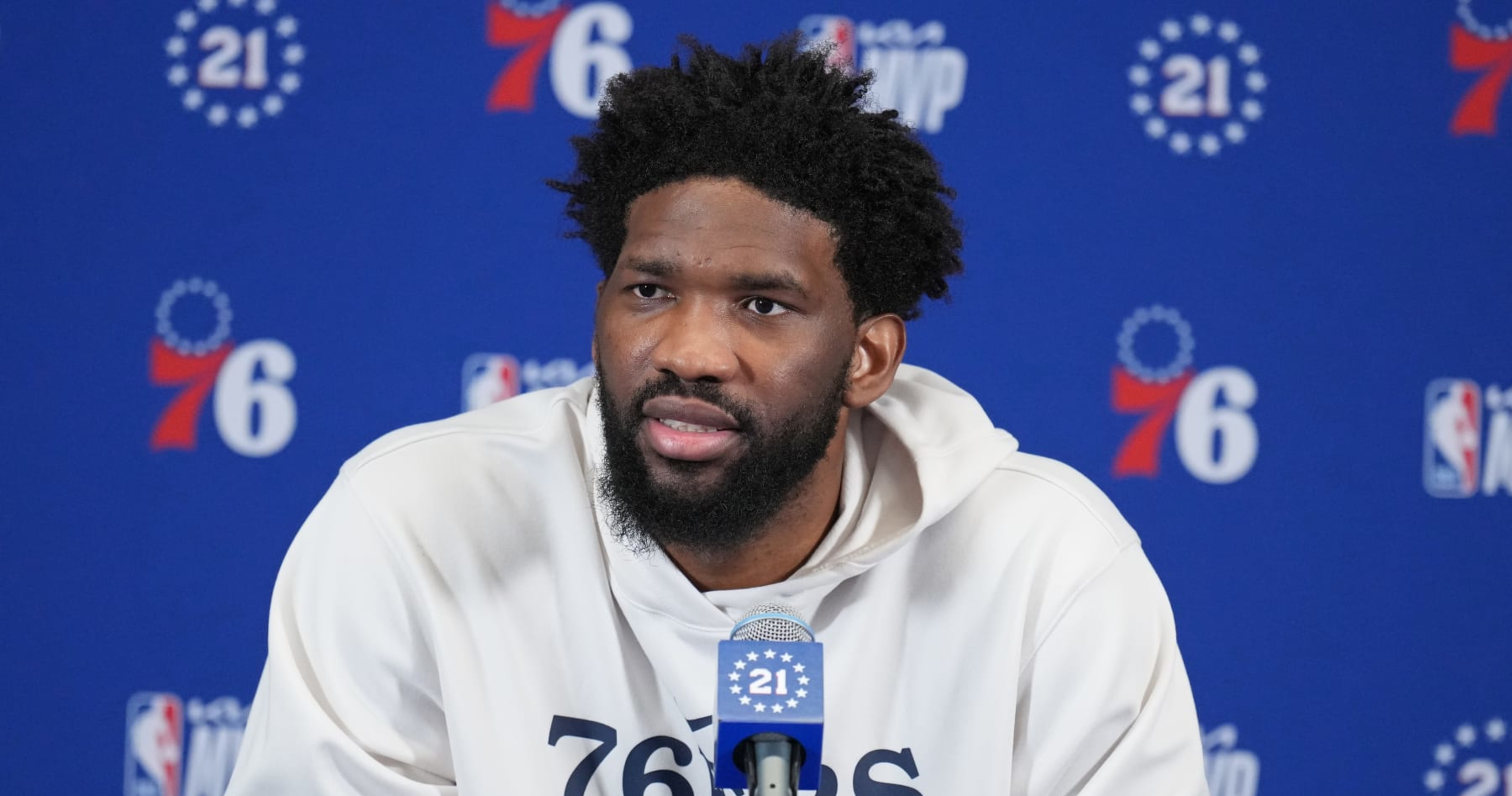 Scott Polacek
@@ScottPolacek
Featured Columnist IV
May 4, 2023

Jesse D. Garrabrant/NBAE via Getty Images
Philadelphia 76ers big man Joel Embiid returned to the court from a knee injury for the first time since April 20, and he isn't too concerned about lingering swelling after playing 27 minutes in Wednesday's loss.
"I think I'll be fine," he told reporters. "I've played through a lot. … We've got a big chance, and we've got to take advantage of it."
Philadelphia did have a "big chance" to seize control of its second-round series with a road win against the Boston Celtics after stealing home-court advantage with its Game 1 victory.
However, the Celtics made sure that didn't happen with a dominant 121-87 win.
The game was never in doubt for most of the second half, even though Jayson Tatum managed just seven points on 1-of-7 shooting from the field. The combination of Jaylen Brown (25 points), Malcolm Brogdon (23 points) and Marcus Smart (15 points) helped make up for the star player's struggles.
As for the 76ers, James Harden was an ugly 2-of-14 from the field after he was the best player on the floor in Game 1.
But Embiid's health is the more important long-term development, especially since Philadelphia already accomplished its goal for the first two games in Boston regardless of Wednesday's outcome. He seemed to struggle at times with a large brace on his knee but still blocked five shots and added 15 points on 4-of-9 shooting.
The team will need more offense than that from the league's MVP if it is going to defeat the Celtics in this round, but Wednesday appeared to be something of a feeling-things-out game for Embiid as he returned to the court after so much time away.
That he believes he will be "fine" should be something of a solace for the 76ers and their fans, and he will have the opportunity to put his team ahead when the series shifts to Philadelphia for Friday's Game 3.