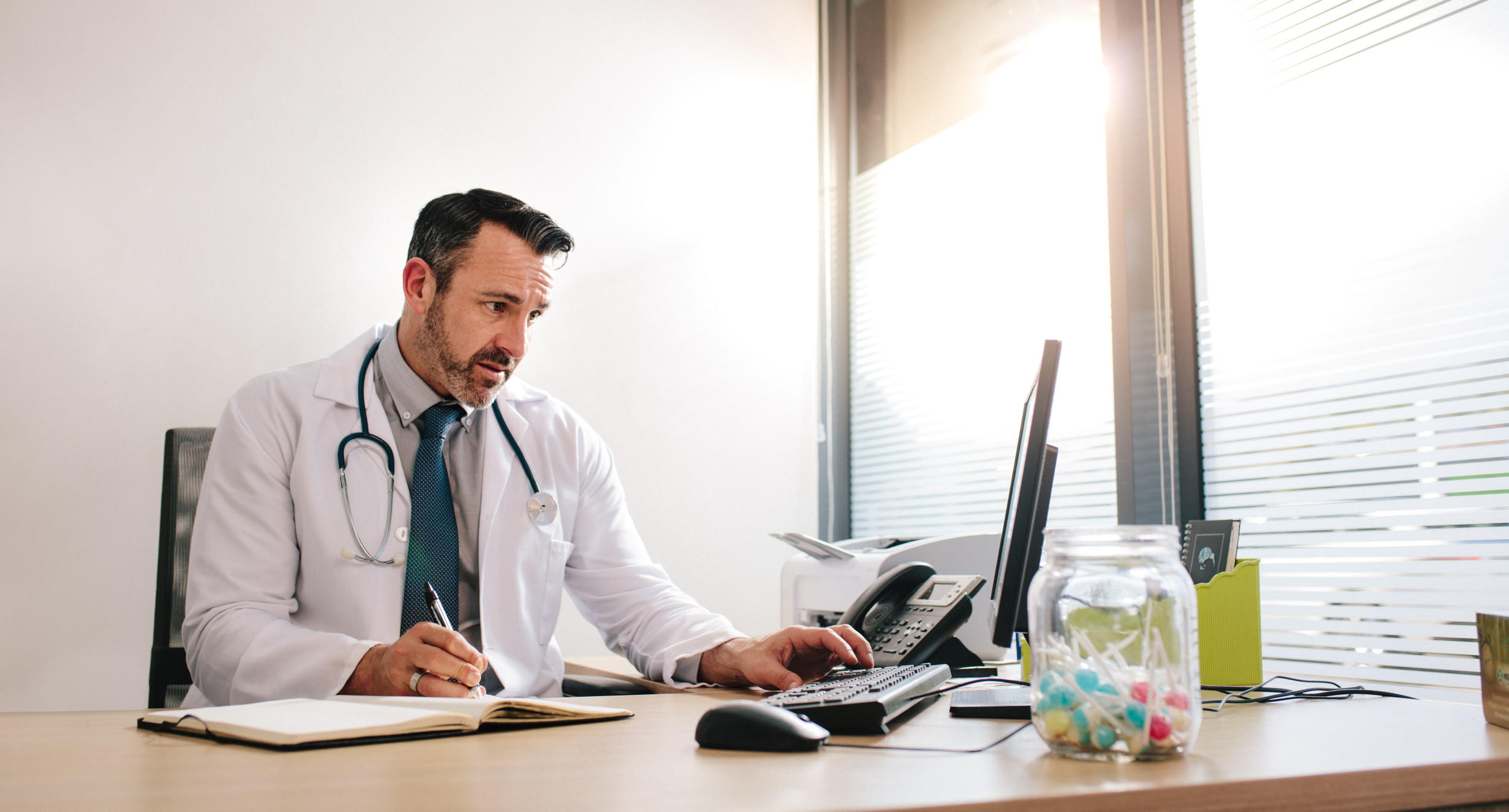 Novelist and poet Jack Kerouac famously said, "Great things are not accomplished by those who yield to trends and fads and popular opinion." While there are plenty of business leaders who distinguish themselves by zigging when everyone else zags, there's a lot that's worthwhile in factoring what data is telling you into your business decisions.
Never has that been more true in my business than in these post-pandemic months, when both the experience of receiving healthcare and the business of healthcare are undergoing tremendous change. Some fallout is to be expected, as no one sector of society or the economy was more impacted than healthcare. At the same time, many of the challenges the industry is currently experiencing were a reality long before the COVID-19 crisis appeared.
For example, we've been tracking physician burnout — often attributed to entrenched staffing shortages — since 1974, when clinical psychologist Herbert Freudenberger observed the emotional depletion of clinical staff at a free New York City clinic where he volunteered.
Now that baby boomers are approaching retirement, we have been watching for the coming impact, especially in rural markets, where the loss of one physician can create a 'healthcare desert' that impacts multiple communities.
We're also watching the trendlines in specific markets and specialties. Based on our company's own placement data over the past three years, there are some interesting developments:
Primary care placements were stable from 2020 to 2021 but increased by 24% in 2022, with OB/GYNS seeing the most growth. That's good news for markets that have struggled to keep up with consumer demand for primary care.
Demand for advanced practice providers continues to grow. Our nurse practitioner placements in 2022 were four times the volume of the same in 2020. Demand for CRNAs (nurse anesthetists) is at an all-time high, because of the pent-up demand for elective procedures.
Demand for mental health providers — psychiatrists, psychologists, and advanced practice providers specializing in mental health — increased 85% from 2020 to 2022 as mental health problems climb nationwide. Not surprising, and a trend we're watching because we know the industry will struggle to keep pace with that demand.
Organizations are struggling to find specialists to replace those who are retiring. This includes specialists who see a wide variety of cases like neurologists and ENTs. From our report, we found "A disproportionate number of subspecialists are coming out of training and want jobs where they can focus on their niche area of expertise rather than take over a wide panel of patients from a generalist."
Specialists who can work via telehealth, especially in psychiatry and radiology, are increasingly difficult to recruit if the position requires them to be in the office full-time.
In addition, what we saw in our research validated what we already know to be true: Burnout persists and is growing, shortages are stressing both the business and the experience of receiving healthcare, and I'm afraid too many healthcare systems aren't well-positioned to weather recovery.
On the other hand, our regional offices are "placing more physicians year after year, and the average number of days it takes to place them has decreased." This is a good sign that physicians can still be found when the conditions — including the recruitment process and offers — are right.
Let's Make a Deal
Much like the game show many grew up with, recruiting talent in today's market is often about being at the right place at the right time with the right offer — whether you are hiring or looking to be hired. There is no such thing as one-size-fits-all. Location, compensation, and specialty are perhaps the biggest factors impacting how quickly we can place a physician in the right opportunity.
We've also learned that physician expectations are shifting. Signing bonuses, once nice to have, are now standard, as are flexible schedules. Physicians old and young are seeking better work-life balance, and when they can be selective about a role that offers it, they are keen to take it.
Rural Health Is Hit the Hardest
As is typical with these trends, rural areas have been hit the hardest by retirements. Too many are facing possible closures due to rising costs, lower reimbursements, and of course, staffing problems. According to a January update from the Center for Healthcare Quality and Payment Reform, 631 rural hospitals are at risk of closure in the immediate or near future due to financial challenges. In many states, a third to one-half of all rural hospitals are at risk, and are closing units like maternity wards to help stave off closure. It's a chicken-and-egg situation, and the communities that recognize that they need providers to generate revenue are where the staffing demands are the highest.
The bottom line is that the physician recruitment market is ever-tightening, and while many organizations assume they need to spend more money to keep up, the trends point to the need for a more nuanced approach.
As is true in most industries and for most companies today, don't underestimate the power of culture to be a strong draw for candidates. Our research consistently points to the fact that physicians prioritize open, two-way communication with management above all else, even compensation. They want autonomy and a fair workload that provides a healthy work-life balance. Competitive compensation and recruitment incentives will always be important, but if the physician doesn't connect with your culture during the on-site interview, no amount of money will succeed in making them build a career with your organization.