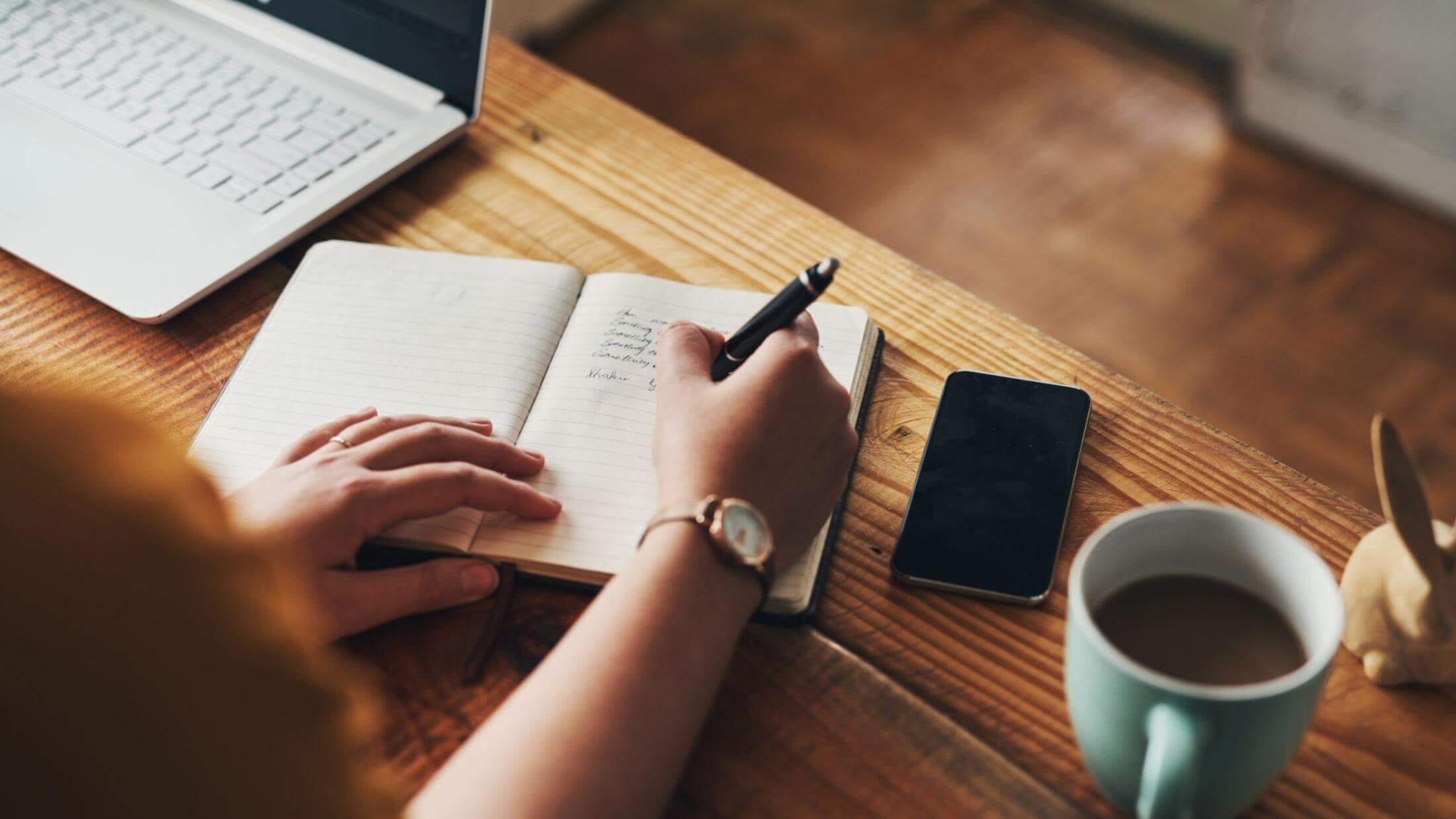 Creating a new product or starting a new project is always overwhelming. Whatever it is you are starting, there are always lots of dots to connect, from competitor research to product development.
And while setting up a new site or creating a new (digital) product is quite challenging in itself, there's at least an end to that process, which is almost encouraging.
Sadly, that's not something you can say about marketing.
Marketing is never done: You always need to be on top of things, try new tactics, find new partners, etc., if you want your sales to keep growing.
While marketing a new project is always a tedious, never-ending project, you can at least make it easier and even scalable by developing an effective pre-launch marketing.
Pre-launch marketing has two main goals:
Build interest and buzz for the upcoming project
Pre-plan your future marketing by knowing who is helping you, who you are going to reach out to, which platforms are going to be more effective, and how exactly you will utilize each of your marketing channels.
Here's your actionable checklist to creating an effective pre-launch strategy:
Build a lead generation pre-launch landing page
Start building interest within your subscriber list
Identify (and engage with) influencers who will help you out
Draft your editorial calendar
Start segmenting your audience
Set up your productivity routine
Takeaways
Let's get started!
Your pre-launch marketing strategy checklist
1. Build a lead generation (pre-launch) landing page
Any marketing strategy should always start here: Which page (or which site) is going to be the center of everything you do.
This page needs to be hosted on your site. Never invest in marketing something you don't own (like a Facebook page or a mini-site on any free hosting domain).
You need to be sure your page is always going to be there, no matter what.
Third-party (free) sites go down and accounts get blocked (for any number of ridiculous reasons). So whatever you are marketing, you'd better 100% own and control that asset.
Setting up a pre-launch landing page is easier than you may think.
If your site is run by WordPress, there's a variety of plugins and themes that will let you set up a coming soon landing page with one click of a mouse.
Many of those also come with a nice countdown timer for you to add to your landing page.
Apart from a countdown timer, the only thing I'd add to my pre-launch landing page is a quick marketing video. A video is always a good idea, both for engagement and organic visibility purposes.
To save time, here's a nice tool that gives you the full power of video and creation tools without forcing you to download anything or take a separate course.
Videoleap is a video creation platform giving you all the tools to put together a cool promo content asset without spending a fortune (or even for free).
There's no training needed, as it includes great templates from the user community, and a professional-grade advanced video editor which is very intuitive, making it easy to create promotional assets with special effects, fancy transitions, titles, filters and stickers.
In other words, it is perfect for busy entrepreneurs who are busy creating and launching something new:
This is also a good time to start building your future brand recognizability.
Whenever you can, use your logo as a watermark to brand your video and visual content.
You can add a watermark to your videos when uploading them to Youtube.
You can also use Placeit's logo tool to generates logo variations in seconds to use as a watermark across your creatives.
Tools like Namify allow you to create a free logo when you are looking for a domain for your new site.
If you are launching something completely new and you think there's a solid branding potential there, do invest into a new domain.
If at any point you find yourself unable to build another brand, you will always be able to merge your mini-site with your main site by redirecting one into another.
This is also a good time to think about your future conversion funnels.
You won't be getting too much traffic at the start, so you need to make the most of those few initial clicks. 
For example, if you are launching a digital product (like an ebook or a course), build and test your shopping cart earlier in the pre-launch process.
PayKickstart is a good option here.
If you are digitizing your current (local) business, consider shortening your customers' buying journeys with tools like Goldie that will allow them to instantly schedule an appointment and even make a payment.
Knowing your options is important for your future project's success.
2. Start building interest within your subscriber list
Whether you already have an email list you are going to use to launch your project or you are still building it up (using the lead generation landing page above), this step is essential.
You need to gradually work on engaging your email subscribers on a regular basis for them to recognize your email address in their email inbox.
Here are a few ideas for you:
Set a weekly task to send your newsletter on a specific day at a specific time. Being consistent always improves engagement.
Provide real value: Curate industry news or share some really useful tips. You want your subscribers to know and trust you.
The two tactics above will help you to build some brand recognizability among your subscribers, so they are more willing to hear about your launch (and more likely to engage).
It will also let you segment your list, allowing you to personalize your future campaigns.
So think about this step as investing in data.
When you know your launch date, create a sequence of emails announcing it, and send follow-ups.
This creates a feeling of scarcity which is a powerful concept when it comes to launch marketing.
Here's a great case study on how Graham Cochrane used pre-launch email sequence to launch his new course.
Using the online course creator Kajabi, Graham set up a new course and then used the re-sale email sequence to boost his sales:
Kajabi comes with pre-built "pipeline blueprints" that allow you create and customize funnels from templates that involve tagged contacts, engagement triggers, content pages, videos, landing pages, and email drips.
This means that Kajabi makes this step especially easy.
You can set up and test multiple pipelines to convert different segments of your audience with different messaging and designs.
Here's an example of a pipeline blueprint you can set up from inside your Kajabi dashboard:
3. Identify (and engage with) influencers who will help you out
This is one of those tasks that is actually never done, but if you start earlier, prior to even launching the project, you will have many engaged influencers by the time you launch.
BuzzSumo is the perfect influencer finder platform.
You can find influencers on Twitter, YouTube, Facebook, and TikTok, as well as identify influential authors.
Find Twitter influencers
For Twitter you can search for:
Influencers who have tweeted an article on the topic of your interest
Users who mention your keyword in their Twitter bio
Influencers who are associated with a topic of your interest
I recommend playing with all of these options for best results.

Pro Tip

Find the most interactive influencers
Enable an option to "Ignore broadcasters", i.e. Twitter accounts that seldom or never interact with other users.
Find Facebook influencers
BuzzSumo's Facebook Pages search allows you to find the most popular Facebook pages on any topic.
From there you can analyze and benchmark the pages of specific influencers, to work out if they are the right people to be publicizing your brand.
Just select your influencer choices, and hit "Compare selected pages".
This will bring up the Facebook Page Analyzer, allowing you to dive-deeper into influencer performance to better inform your pre-launch influencer marketing strategy.
It's also a great way to get a better idea of what your future audience tends to respond to better on Facebook.
When searching for your influencers, make sure to:
Create an influencer list to keep in touch with them
Engage with their social posts on a regular basis
Take notes of chats and communities they frequent (and consider joining as well)
Create a keyword alert in BuzzSumo Monitoring & Alerts, set a minimum engagement threshold, and pay attention to new authors causing a stir in your industry, that you may want to connect to. See how exactly to do this below…
YouTube and TikTok influencer discovery
If you are planning to invest in video outreach, use YouTube and TikTok options to start exploring which videos they create and how to connect to them in a more effective way:
To prepare for blogger and journalist outreach, make sure to check BuzzSumo's Content Analyzer that will help you identify the most shared and linked content in your niche as well as learn more about authors behind that content:
One trick I am using during this phase is searching for broken link opportunities. 
For example, if you come across a broken link in your identified author's article, you'll have a good reason to reach out to them. 
Or if you find a deleted interview with that person, you'll be able to invite them for an interview and then claim those broken links. 
Broken link building is one of the most effective marketing opportunities, but it needs a lot of research, so it makes sense to start it as early as you can while it is still quieter, and you will also be able to align your content marketing tactics accordingly.
Overall, at this point you just want to get a better understanding of your target audience (leads/customers as well as your future promoters) and become a bit known in the niche.
But this process is another way to collect data too: By the time you launch you will know which of those influencers are likely to respond and what makes each of them tick.
Down the road, this will allow you to craft a more effective influencer marketing campaign.
4. Draft your editorial calendar
You may not be ready to create all of your content just yet, but this is a good time to plan things out.
Pre-launch content planning will allow you to capture all seasonal trends and create timely, and thus more effective content assets.
I always start my higher-level content planning process with trends and question research.
This helps me focus on popular niche questions while also being able to meet seasonal trends.
I have already shared some tools and tactics for seasonal content planning and optimization, so use that resource for more guidelines.
If you have time, draft some content briefs for your future content so that you don't forget what you meant to include into each article.
Your content briefs can be as detailed or as brief as you want them to be.
I tend to keep them pretty detailed because I know that I should make the most of my quiet pre-launch time to focus on more burning issues when I launch.
Check out BuzzSumo's Brief Generator tool for help with this.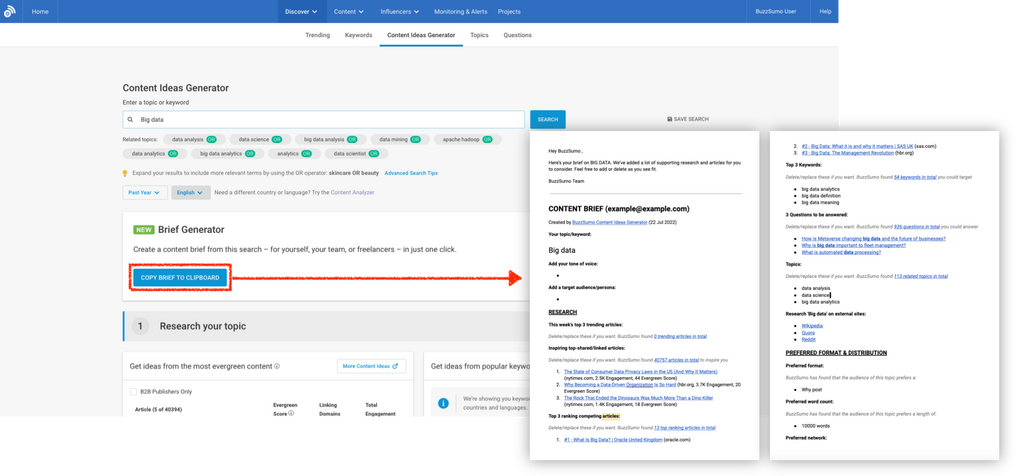 To save time and get more ideas, you can also use ChatGPT to quickly create and later enhance your content briefs.
Simply create a prompt asking the tool to generate a content brief based on your target keyword:
The tool allows you to clearly see question patterns allowing you to better understand and meet customers' needs
5. Start segmenting your audience
Finally, as you are building up some buzz and generating some traffic, you need to find ways to collect and use this data.
Data is your biggest brand asset: The earlier you start collecting it, the more informed decisions and better-targeted campaigns you will run when you launch.
At the pre-launch stage, make sure to start collecting and segmenting your traffic by using the following two methods:
Facebook advertising campaigns: You can boost your content pages, promote your "Coming soon" page, or build up your page followers.
On-site analytics: GA4 is a free option that offers a few great features.
Both of these methods have one thing in common: The ability to re-target your ads to your existing audience, based on their prior engagement with your ad and/or your site.
So when you launch, you will be able target your Facebook ads only to those people who previously engaged with your ads.
Or, you can set up a custom sales funnel or a personalized deal to those site visitors who previously read your article.
In either case, you are no longer moving in the dark: You can use your accumulated data to serve better-targeted, more personalized ads and CTAs to your audience
6. Set up your productivity routine
When you actually announce your project to the world, there will be an endless list of tasks and activities to handle.
You may be invited to podcasts, talk to clients, run or manage email outreach, create and promote content, etc.
Before this happens, you need to know how to organize your daily to-do lists to maintain work-life balance, especially if you are working from home.
Adopting new technology can be overwhelming in itself. It takes hours to sit through demos, use trials and figure out if a tool or an app will solve your specific problems.
There are lots of options too, so you will need some time figuring out which ones to check:
There are quite a few productivity tools and apps to choose from
Here are phone apps helping keep contact with your teams and partners
There's no shortage of content creation tools.
I could go on and on…
Takeaways
A pre-launch marketing strategy will make your launch easier on both the fronts: You will already know who should be the first to announce it to and how to promote your project further.
The first step in any pre-launch marketing campaigns is to create a page (or even a standalone site) you can use as the central point for all your promotional tactics.
The biggest part about your pre-launch marketing is that you invest in data, i.e. segmenting your optin list, your Facebook audience and your site audience.
This is also a good time that you start engaging with your niche influencers. All of that data will help you make more informed and productive decisions when you launch.
A pre-launch phase is also a perfect time for planning. You will be utterly overwhelmed when your project goes live, so use your quiet time now to brainstorm and form your future content strategy in detail.
Launching is always hard but the steps above will help you keep your sanity and keep moving to success!