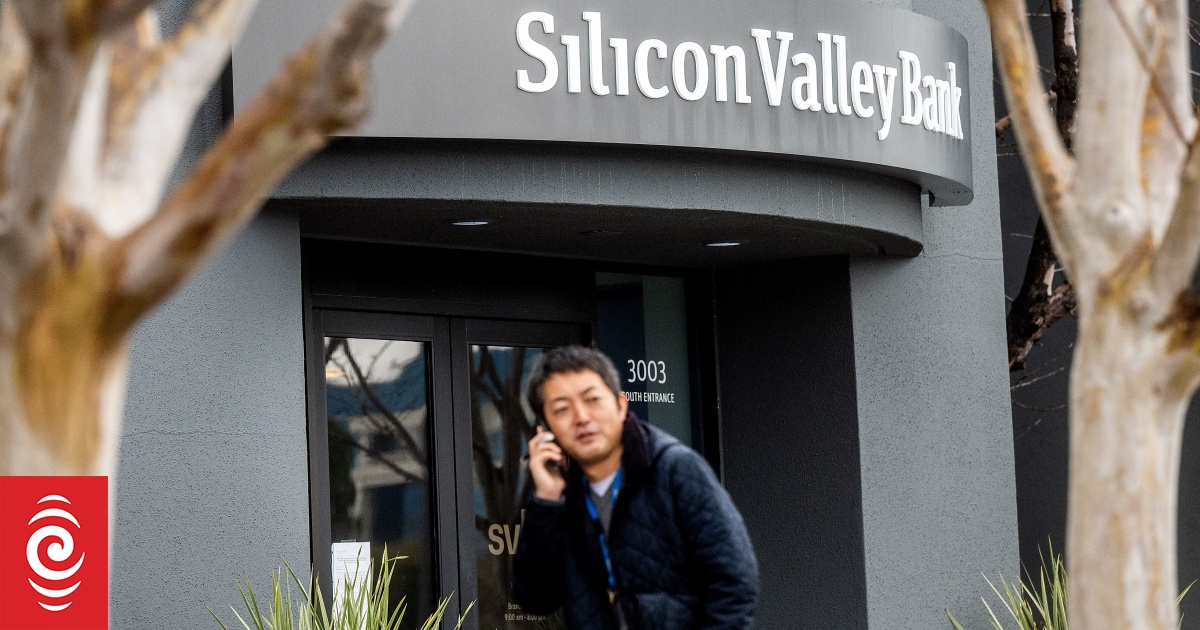 Navigation for News Categories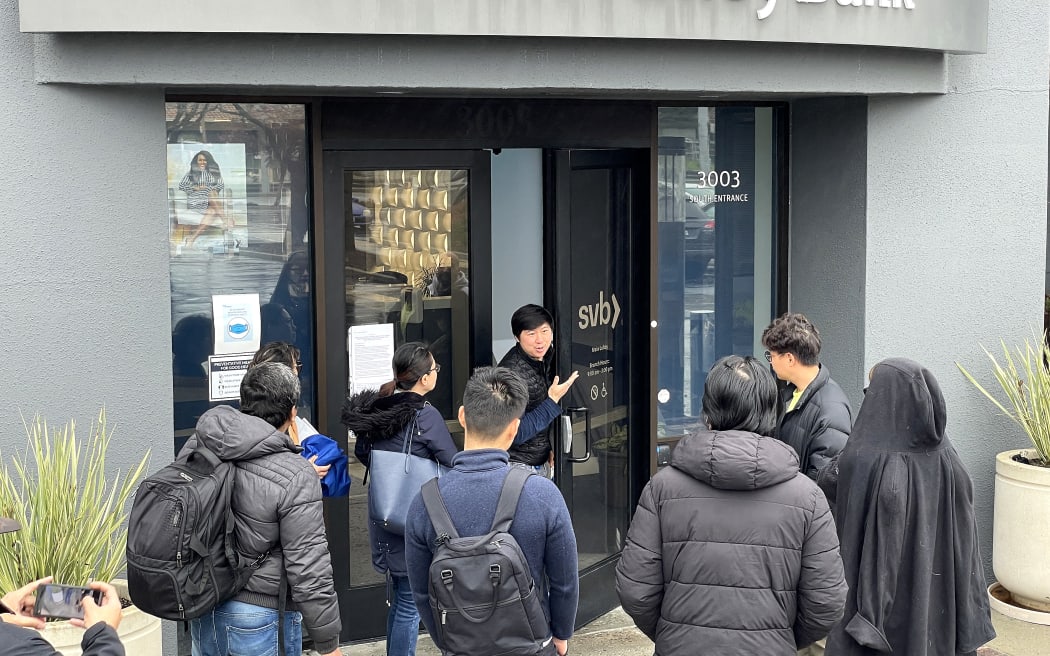 A worker (centre) tells people that the Silicon Valley Bank (SVB) headquarters is closed on 10 March, 2023 in Santa Clara, California.
Photo: Justin Sullivan / Getty Images / AFP
An investment analyst expects New Zealand's sharemarket to take a hit when it opens on Monday after a US bank was shut down by regulators.
It is the largest bank failure since the Global Financial Crisis in 2008 and comes after a rush of withdrawals from Silicon Valley Bank in California.
Craig's Investment Partners investment director Mark Lister said the US sharemarket fell off the back of it, and New Zealand would follow suit.
"You'll see our sharemarket start the week on the backfoot because [it was] closed up when the [news broke]," Lister said.
"Wall Street nervousness always has an impact on our market."
Lister doubted it would have a major impact on the stability of New Zealand banks, or on the tech sector here.
A pedestrian outside Silicon Valley Bank's headquarters in Santa Clara, California on March 10, 2023.
Photo: AFP / Noah Berger
New Zealand's technology firms were unlikely to be customers of the bank either, he said.
Overall, the tech sector remained one of the most exciting parts of the sharemarket, he said.
But it was more bad news for people already wary about inflation and other big structural issues in New Zealand, Lister said.
"Just like add it to the list right?
"We've got plenty of reasons to be a little bit nervous, we've got a housing market that has fallen sharply, we've got interest rates that are going up, we've got the prospect of recession."
He said those were the main issues in New Zealand.
Get the RNZ app
for ad-free news and current affairs