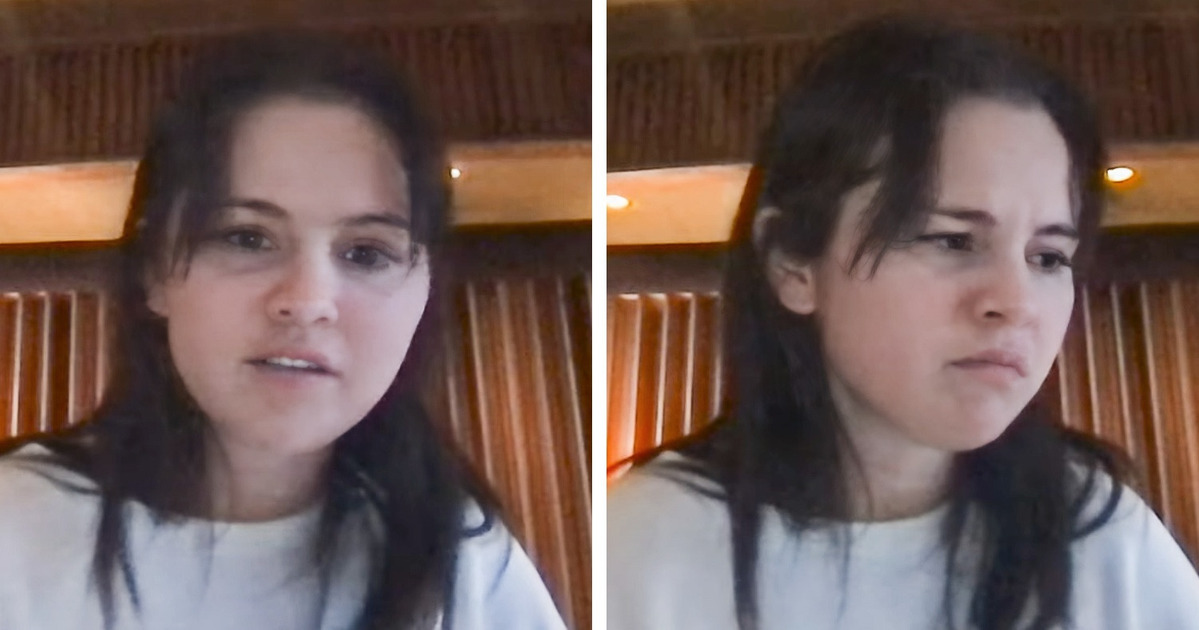 Selena Gomez got her start in the world of entertainment at the tender age of 10, with a role in the children's TV series Barney & Friends. With a career that has now spanned over 2 decades, the actress and singer took some time to reflect on her journey in an intimate interview with former cast mates. When faced with a question about her greatest regret throughout it all, Gomez couldn't help but get emotional and give a raw answer.
The revelation came during the recording of a special podcast episode.
Selena Gomez was a guest on a Wizards of Waverly Place-themed podcast, presented by Jennifer Stone and David DeLuise, all of whom starred in the Disney show that ran from 2007 to 2012. The nostalgic reunion, which Gomez attended virtually, had its fair share of touching moments, which included the actress expressing how her time on set was "the happiest" of her life and that they had an "unconditional trust and bond." But one moment, in particular, has stood out.
After being asked what her biggest mistake so far has been, the 30-year-old was taken aback for a bit before getting candid. "Probably not staying in touch with you guys," Gomez admitted to her former co-stars. There and then, DeLuise, who played Gomez's father on the hit Disney show, couldn't hold back his tears.
Even so, she went on to explain why their friendship had fizzled out. "I felt ashamed of the decisions that I made, and I didn't want you guys to see me in the state that I was in because a) you would have told me the truth, which terrifies me, and b) I didn't want to let you down," she said.
In response to Gomez's honest confession, DeLuise showed his support. "That's really sweet, and thank you for saying that. I miss you, and I'm happy you're doing well now," he said.
As for Stone, who portrayed Harper Finkle, she acknowledged that she had wondered about what had made their friendship fall apart. "I appreciate you saying that too. To be perfectly blunt, like you know there have been times where I'm like, 'Did we stop being friends because I didn't tell her what she wanted to hear,'" Stone revealed. "So I appreciate you being here."
Bonus: You can watch the moving conversation on Youtube.
Bright Side/People/Selena Gomez Got Emotional While Revealing Her Biggest Mistake So Far