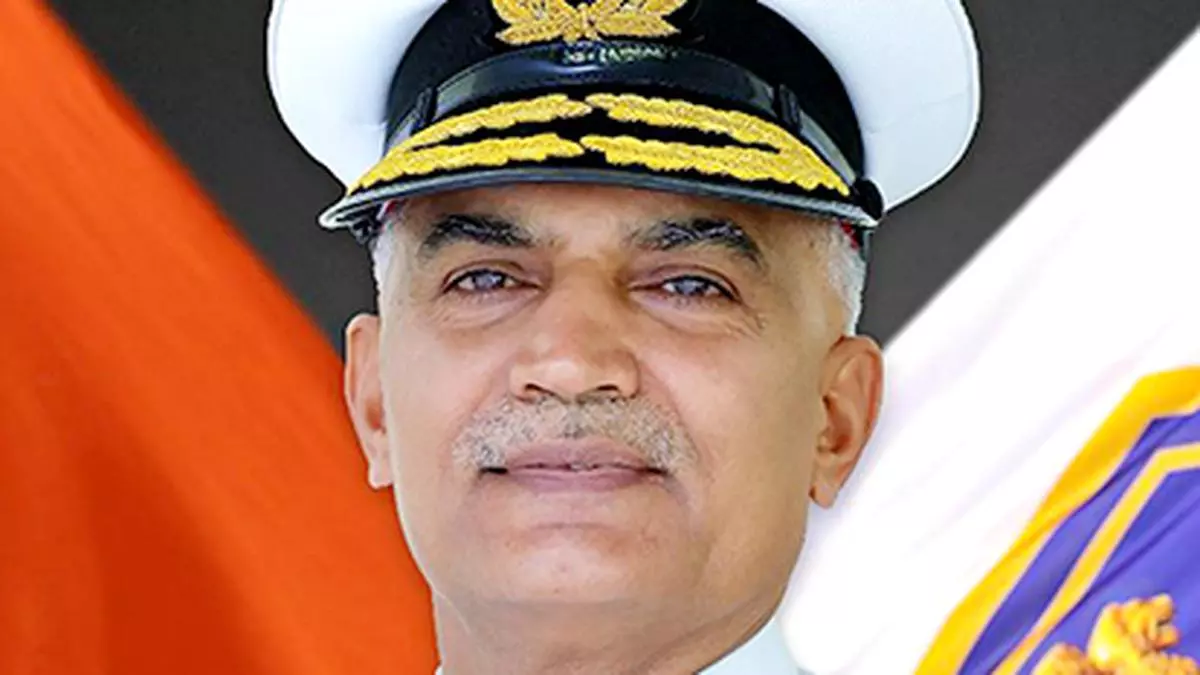 Navy chief Admiral R Hari Kumar Saturday pitched for "issue-based convergences" to meet maritime challenges and cited India's engagements with regional groupings to suggest that it has helped to foster trust and interoperability.
Speaking at a panel discussion on "The Future of Conflict: Lessons from the Third Decade" at Raisina Dialogue 2023, Admiral Hari Kumar stated that maritime domain challenges, both traditional and tansnational, cannot be handled individually and for that cooperation is needed.
"Therefore, there is a need for cooperation…that is something we in the maritime domain always look forward to – to find how to cooperate, how to work together. While doing this, I would say today we are looking at issue-based convergences. We may not agree on certain things, but we will agree on many other issues," Indian Navy chief stated when asked to share India's take on engagements with other countries to counter challenges.
He said that India is looking for "regional solutions to regional problems" and gave examples of different set of alliances within and outside the military domain to achieve outcomes such as Indian Ocean Naval Symposium (IONS) and Colombo Security Conclave, and International Solar Alliance (ISA).
The Navy chief said there's Chinese presence in Indian Ocean Region since 2008. They have anti-piracy force since 2008, besides there is a lot of Chinese research vessels and fishing boats. So long as they do peaceful activities, it's alright, he pointed out. "We keep close surveillance on the activities in the Indian Ocean Region, that is our job to ensure that we are able to use the sea and we are able to protect, preserve & promote our national interest in the maritime domain," Hari Kumar remarked.
Shelf life of technologies

Navy Chief also talked about the shelf life of technologies and the need to stay ahead in the fast pased developing world. "Whenever technology is developed, we find that there is always a counter to it. As we are seeing in the ongoing Ukraine war, when technology is brought into the battlefield it is immediately countered," Navy chief told the gathering. Due to that "you have to have the ability to be resilient and to learn, improve and stay a step ahead," advocated the Admiral.
The Indian Navy chief shared the dias for panel discussion with Admiral John Aquilino, commander of the US Indo-Pacific Command, UK Chief of Naval Staff Admiral, Sir Ben Key, Chief of Staff of Japan's defence ministry Gen Koji Yamazaki and the Royal Canadian Navy commander Vice Admiral Angus Topshee.
Admiral Sir Ben Key supported Make in India initiative and stated that it is also reaching out for partnerships, but it is making sure that it is resilient to external threats.