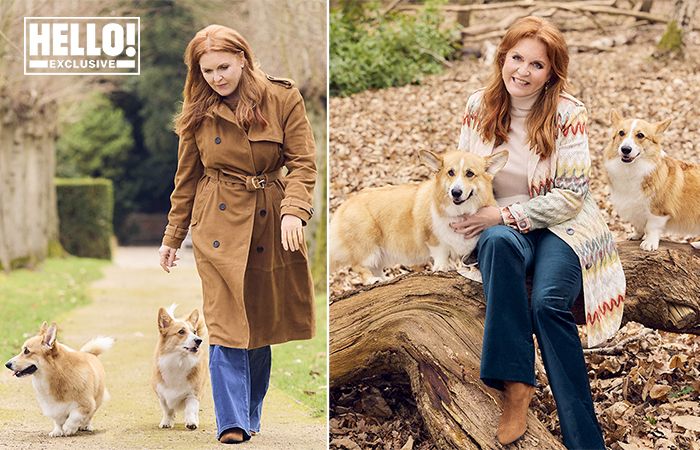 Laura Benjamin

Sarah Ferguson, Duchess of York, has discussed her family, the Queen and the corgis in a HELLO! photoshoot and interview.

In an exclusive interview and photoshoot with HELLO! magazine, Sarah, Duchess of York has opened up about supporting her family, life with the Queen's corgis and how her career as an author has given her a new confidence.
Photographed alongside corgis Sandy and Muick in the grounds of Coworth Park hotel in Berkshire, Sarah – whose second historical fiction book, A Most Intriguing Lady, is out this month – says: "I think that gaining confidence in writing has given me something that's my own. It is not the Duchess, it is not Fergie, it is not Diana's best friend. It is not the Queen's daughter-in-law. It is Sarah."
Watch Sarah talking about her writing career as well as the 'best job in the world' – being a proud mother to her daughters Princess Eugenie and Princess Beatrice.
The author and charity campaigner also takes the time to address recent headlines suggesting the King could cut Prince Andrew's annual grant, meaning that he could be forced to move out of his Windsor home, Royal Lodge – where Sarah also lives.
Will Prince Andrew be moving to Frogmore Cottage?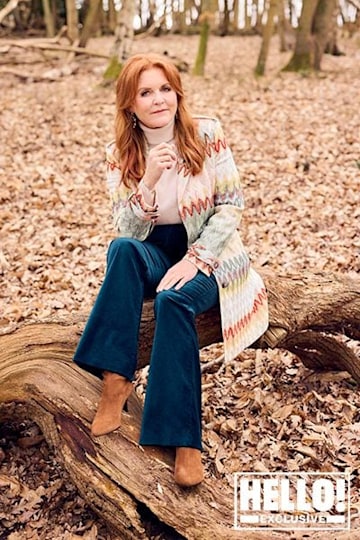 "This is really a matter for the Duke and His Majesty," she says. "All I will say is that for many years now – it started with Budgie the Little Helicopter – I've really pushed to look after my girls and to contribute to the York family life. Recently they [the newspapers] have been saying that it's unfair of Andrew to ask this or to ask that.
"Well, since he stepped back [from royal duties] he doesn't actually take taxpayers' money. And I'm in a position where I can support him and the rest of the family through my work. And I'm really pleased and proud to do that."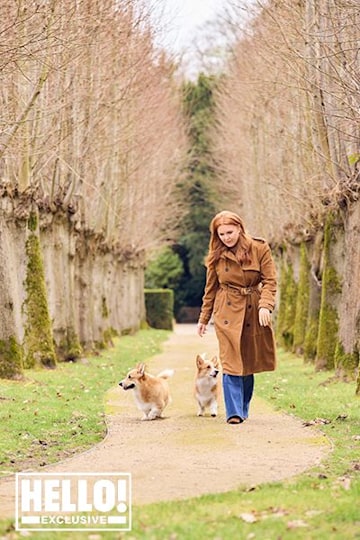 How did Sarah respond to pregnant Princess Eugenie's happy news?
Sarah also discusses how proud she is of her daughters, Princess Beatrice and Princess Eugenie, who is currently pregnant with her and husband Jack Brooksbank's second child.
The couple already have two-year-old son August. "She is phenomenal," Sarah says of Eugenie. "She looks great and I'm really proud of her for managing to work as hard as she does at Hauser & Wirth.
"But I am also proud of her as a mother. She's very good with August. Everyone says: 'How are you as a grandmother?' I say that I absolutely love being a grandmother but I'm so proud of my girls. We're a really strong, close-knit family."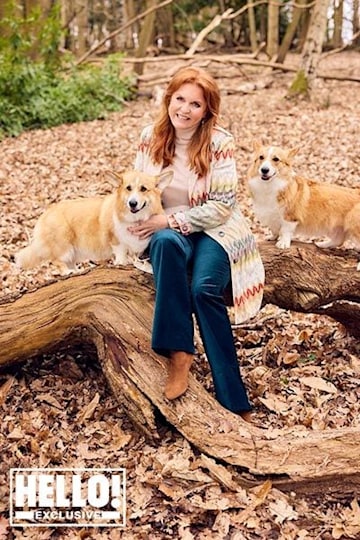 How are the Queen's corgis settling into their new home with Sarah and Prince Andrew?
Talking about corgis Muick and Sandy, whom Sarah and Prince Andrew adopted after the Queen died, she says: "The corgis are very nice and very polite and well trained. I am their favourite but everybody always says it's just because I feed them gravy bones. I love everything about them and I spoil them the most."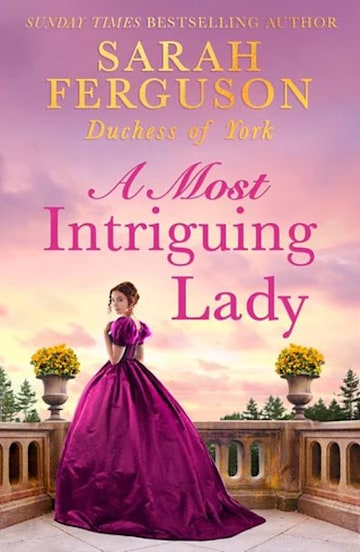 To read the full article, pick up the latest issue of HELLO! on sale now. Subscribe to HELLO! to get the magazine delivered free to your door every week or purchase the digital edition online via our Apple or Google apps.