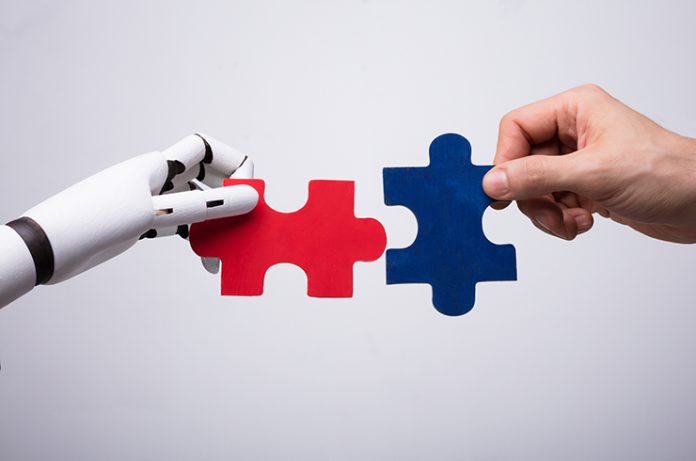 AI, or artificial intelligence, is all the talk these days. It is quickly becoming part of how we do business. For hoteliers, the question is how to leverage AI for the best results.
The post-COVID travel boom combined with labor shortages has created a staffing crisis in the industry. Further, more customers want to be able to reach you on any channel—email, voice, text, social media, and chat. Having onsite staff to handle every type of communication is a challenge at any time, much less during a workforce shortage.
It may seem at first blush that AI is the answer. Why continue to struggle to hire and train humans when a computer can do the same job more cheaply? Before you jump in, there are a few things to consider.
Understanding the Limits of AI
First, not all AI is the same. We are used to the kinds of interactive voice response (IVR) systems you find in commercial settings such as pharmacies. These systems have limited voice recognition, and while they can perform minimal tasks (such as checking to see if a prescription is ready), they do not function on the same level as conversational or "natural language" AI.
Natural language AI can recognize intent. For example, if a guest calls asking for a bar of soap, an IVR might hear the keyword "bar" and think you want to connect with the bar downstairs. A natural language AI will understand the context and send housekeeping to bring you more soap.
Second, there are different styles of setting up an AI system. Some use a natural-sounding synthesized voice that utilizes a written database of responses. Others record human actors or staff and play the audio. While the second option may sound more "natural" in certain instances, any changes require another recording session to fix. A written database allows for quick changes and additions on the fly. Further, the same database can be leveraged to respond to chat and text messages. When needed, chat or text messages can differ from the voice script as well, sending links such as maps or reservation confirmations to accompany the response.
Finally, there are times when a human is needed. Escalations will happen. Even when an AI virtual agent can perform complex tasks like sending housekeeping to a room, there will always be the need for a personal component. Whether the caller needs something the AI cannot understand or simply prefers to speak to a person, if those calls are always forwarded to the front desk, you're back to where you started.
The Human/AI Partnership
The hotel industry is built on customer service. While self-service is gaining popularity, you will never replace the human experience. Having a virtual agent should complement your front desk, not replace it.
Companies like Tyme Global offer a hybrid solution whereby AI (Skye in their case) is the first to answer all calls, but the front desk is not where escalations end up. When a caller needs a human, the call is transferred to one of Tyme's remote operators, who has the same system access and training as an on-site front desk agent. This gives the property the phone support they need without hiring additional staff. Your in-person guests and phone calls are treated with equal priority.
Hiring a remote workforce provider in concert with AI is both more cost-effective and customer service centric than either trying to hire more front desk staff or replacing positions with AI alone.
With labor shortages not looking to end anytime soon, hoteliers should consider what is best for their customers and their bottom line. A hybrid AI/remote workforce solution could be the perfect fit.
Tyme Global: Your Partner in Hybrid Customer Service Solutions
Tyme Global offers a hybrid model pairing Skye Virtual Agent with highly trained remote operators. With Skye, you can customize your responses to capture your brand voice. Guests get frequently asked questions answered, services dispatched, and restaurant or spa reservations made without the intervention of a human agent. Then when a person is needed, Tyme Global staff is ready to step in. Contact the team at Tyme Global today for more information.
Sponsored by Tyme Global.