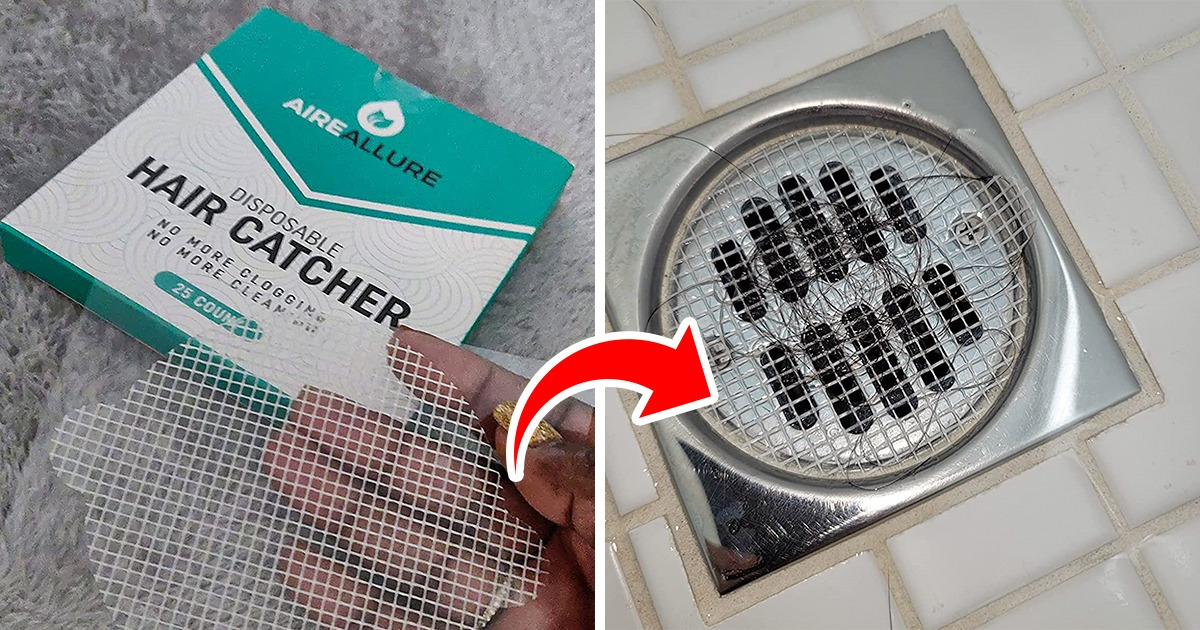 Every household needs a set of simple tools that can make life easier and more organized. From keeping cords tidy to preventing hair clogs in the drain, having the right tools on hand can save time and money. In this article, we'll explore some must-have household tools that are easy to use and can make a big difference in your daily routine.
1. Say goodbye to suffocating in your closet while trying to find your favorite shirt. With these vacuum bags, you can actually breathe in there again.
4.5 out of 5 stars
The package comes with 6 jumbo-sized storage bags.
Each bag can hold 4 pillows or one queen-size bedding set.
The hand pump is included.
Promising review: These storage bags are brilliant! I was really stuck for space for my seasonal clothes. I bought the 5-pack in large. I thought I wouldn't have enough bags. But in the end, I had 2 bags left over and a lot more space in my wardrobe.
There is even a travel pump included for people on the go. I would definitely recommend these bags. It's a brilliant idea and easy to use. @Cath
2. This cord organizer is like a traffic cop for your kitchen, directing cords where they need to go and keeping everything moving smoothly.
4.2 out of 5 stars
This appliance cord holder is 2.7 cm wide.
The cord organizer can be used for all kinds of appliances, such as blenders, coffee makers, air fryers, and rice cookers.
It fits more than 70% of small home appliances.
Promising review: This product is a game-changer! No more cords from toasters, blenders, mixers, etc. dangling all over. Everything is neat and tidy, and appliances don't get all tangled up when I bring them out of the cupboards. I love it, and so far, the adhesive has been strong. @Justin
3. With this defrost tray, you can now enjoy frozen food in record time. And if you're wondering what to do with all that extra time you saved, may we suggest taking up a new hobby?
4.5 out of 5 stars
Made of food-grade materials, it is safe and suitable for everyday use.
It takes about 30 to 60 minutes to defrost most frozen foods.
It's non-stick and can be quickly hand-washed.
Promising review: I bought this item in August 2022. It was doing its job in minutes. It took 8 minutes to defrost frozen meat and 5 minutes to defrost frozen curry; if it was too icy, it took 10 to 12 minutes to defrost without changing color, taste, or texture. I suggest it as a good product to keep in the kitchen. @GG
4. Finally, with this organizer, you will have a solution for all those tiny, annoying items that never seem to have a proper home.
4.5 out of 5 stars
Measurements are 10.2 cm x 23.5 cm x 22.5 cm.
It's easy to install, and no tools are necessary. You only need to use strong 3M VHB tape.
It's suitable for kitchen units over 23.5 cm wide.
Promising review: The item is as described and fits nicely under my shelf in the cupboard and frees up snack space. Very sturdy so far and would recommend it; perfect for smaller kitchens as a space saver. @Andrea
5. You don't need to call your plumber anymore. These stickers will keep hair out of the drain so you won't have to deal with clogs.
4.2 out of 5 stars
The stickers are disposable. You can toss it when it becomes full.
It sticks to any type of surface, whether it's metal, plastic, or tile.
It can be used on the drain in a bathtub, shower stall, or bathroom vanity sink.
Promising review: I love everything about this product. I've been looking for a hair catcher that would work with my drain, and this is it.
It stays put and catches the hair as advertised! It comes in a package of 25, so it's a great value! I highly recommend this product. @Teepee
6. Your plants need more than just love and affection, they need this life support system.
4.1 out of 5 stars
You just need to add water to the 350-ml IV bag. Indoor plants in small pots will have enough water from a full bag for up to 7 days.
The packaging is made from 100% recycled paper.
It's very easy to assemble with the instructions inside.
Promising review: I left my plants with the drip in whilst on holiday, and I came back to them looking as healthy as ever! @Harry Sheehan
7. No more slipping and sliding! This bottle opener ensures a firm grip, even if your hands are wetter than a water park.
4.4 out of 5 stars
The opener can be used with ease thanks to the ergonomic design, which also offers a secure hold on the lid or hand.
It may be used for many kinds of bottle tops, jar lids, bean cans, pickle bottle covers, and soda and soft drink caps.
Use is simple. You may either pull the seal with the lid opener or position the lid opener correctly on the lid so that you can simply spin it around and open the seal.
Promising review: Got this for my mom, as she is finding it hard to open things since she has arthritis. She finds it so much easier to open things now without asking for help, as she's very independent. Well worth the buy. Thank you. @Sheena matthews
8. Don't throw out your old clothes just yet, as this fabric shaver can revive even the most worn-out garments. It's like a spa day for your wardrobe!
4.6 out of 5 stars
It has a removable pill container, so it's quite easy to clean.
Its adjustable blade height allows it to eliminate pilling from even the most delicate fabrics.
It works with 2 AA batteries.
Bright Side gets commissions for purchases made through the links in this post.