Download Full Size Image">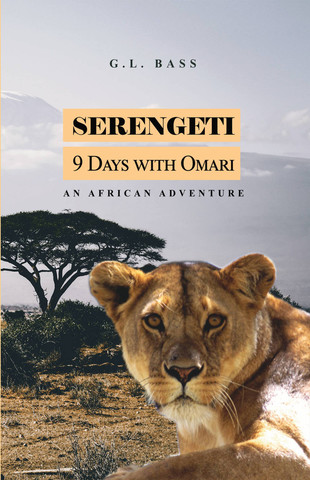 SERENGETI: 9 Days With Omari, a new book by G. L. Bass, has been released by Dorrance Publishing Co., Inc.
G. L. Bass (The Ghostbear), author and poet, travels across African plains into the heart of the Serengeti. Bass has done several expeditions in Africa. SERENGETI: 9 DAYS WITH OMARI is a real adventure story. Travel day by day, step by step, as bass and his guide Omari Myngala chase the Wildebeest migration for hundreds and hundreds of miles across the Serengeti plains. Experience with them being charged by elephants, cornered by lions, surrounded by buffalo as they travel amidst, and sometimes in the middle, of thousands of Wildebeest in their migration to the Masai Mara. Take a seat in Omari's truck alongside the author, just open SERENGETI and your adventure starts on the first page.
About the Author
G. L. Bass is a poet and author. His previous book, Down on All Fours, was an expression in the unique genre of Photopoems. Bass has traversed across Africa several times studying lions, leopards, and the living history that Africa is. He has also adventured throughout British Columbia, as well as lived and explored the wild river realms of the Texas Hill Country. Bass has been a poet and author for over thirty years developing a unique voice grounded in the land ethic of Leopold and the adventurous heart of Muir. His voice and purpose is a mission to find, praise, and preserve the wild things that are not only our history but the foundation of who we are as man in nature. Come along with him on his mission to discover the soul of who we are and to preserve sacred places as sanctuaries for our children and all the children to come.
SERENGETI: 9 Days With Omari is a 176-page paperback with a retail price of $46.00 (eBook $41.00). The ISBN is 979-8-8868-3024-8. It was published by Dorrance Publishing Co., Inc of Pittsburgh, Pennsylvania. For members of the press, to request a review copy, visit our virtual pressroom at https://dorrancepressroom.com/serengeti/ or to buy the book visit our online bookstore at https://bookstore.dorrancepublishing.com/serengeti-9-days-with-omari-an-african-adventure/