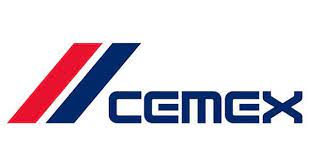 The project aims to process up to 450,000 tonnes a year of captured CO2 from Cemex's Alicante cement plant in Spain and combine it with 'green' hydrogen to produce a form of methanol.
Cemex's partner is a UK-based startup called Energy Transition Fuels (ETFuels) based in London.  
The company, which was registered in March 2022, says it is developing a number of sites in Finland and Spain and has completed a "comprehensive technical study to produce a concrete framework for the development of industrial-scale, cost-competitive off-grid e-methanol production plants – in a manner that can be deployed rapidly and at scale."
Methanol can be produced from carbon dioxide through a process of hydrogenation. According to the Methanol Institute, an international organisation, "in addition to the growing number of renewable methanol projects, there is clear evidence that the scale of production for bio-methanol and e-methanol facilities is ramping up."
ETFuels is headed up by Lara Naqushbandi, a former Google UK finance director. She is assisted by Felix Leworthy, a management consultant, and energy consultant Anthony Wang, who is also a civil engineer.
ETFuels reckons that it will "develop 10 million tonnes of annual green fuel production within 10 years. The resulting CO2 reduction will equate to 5% of the UK's CO2 emissions every year."
Cemex chief executive Fernando González said: "Our goal of reaching net-zero CO2 emissions is achievable and will be driven by collaboration and innovation.
"Our decarbonisation roadmap includes reducing emissions to the lowest possible level through proven levers such as clinker substitution and alternative fuels. New levers, such as rapidly developing CCUS [carbon capture, utilisation and storage] initiatives, must effectively tackle the remaining CO2 emissions to hit our ambitious 2050 objectives."
Naqushbandi said: "This pioneering fuel production project combined with carbon capture and utilisation presents a scalable way to decarbonise supply chains and aligns fully with our vision to deliver energy transition at hyperscale with commercially viable solutions."
Got a story? Email news@theconstructionindex.co.uk