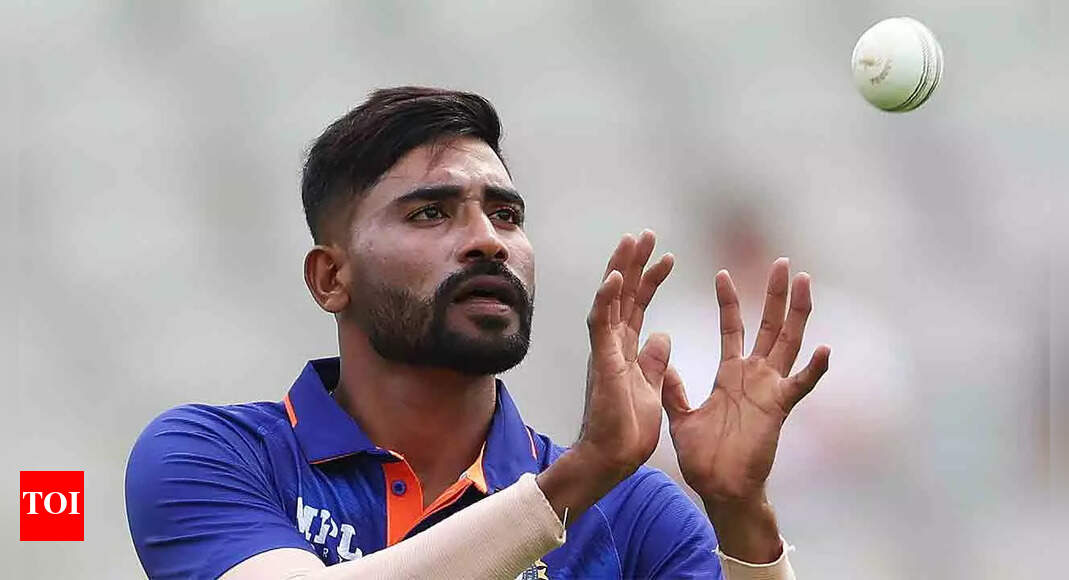 Mohammed Siraj
has been making headlines of late for his very disciplined and very accurate bowling style that is helping him reap rich dividends. In the recently concluded ODI series vs Sri Lanka,
Siraj
was the highest wicket-taker overall with 9 wickets in 3 games. Four of those wickets were taken in the third and final ODI itself, in which he registered his career best ODI figures of 4/32.
After the game Siraj spoke about how bowling the
wobble seam
delivery has really helped him, saying – "It is always difficult for batters in all formats if you bowl the right line. I started bowling with wobble seam in the nets to develop the in-swinger. The wobble seam keeps the batters guessing where the ball will go."
So what really is the wobble seam delivery?
Here's a quick explainer in 6 points:
– When a fast bowler bowls such a delivery, the seam will wobble slightly from side to side, unlike a conventional pacer's delivery in which the seam stays upright.
– If the bowler bends his back and hits the deck hard, the wobble-seam delivery will deviate unpredictably off the pitch.
– England pacer James Anderson is credited with inventing the delivery, which he says he developed after watching Mohammad Asif up close on Pakistan's tour of England in 2010.
– The delivery is usually bowled by holding the ball as one would for a regular seamer's delivery, with the ring and middle finger on either side of the seam, but much wider apart so that the seam is more visible.
– The trick lies in how the ball is released, with the wrist 'locked' so the ball is not 'pushed' out of the hand like an usual delivery, giving it a chance to wobble.
– Many top international bowlers, like Siraj, now have their own version of the wobble-seam delivery.
(With inputs from Prasanth Menon)