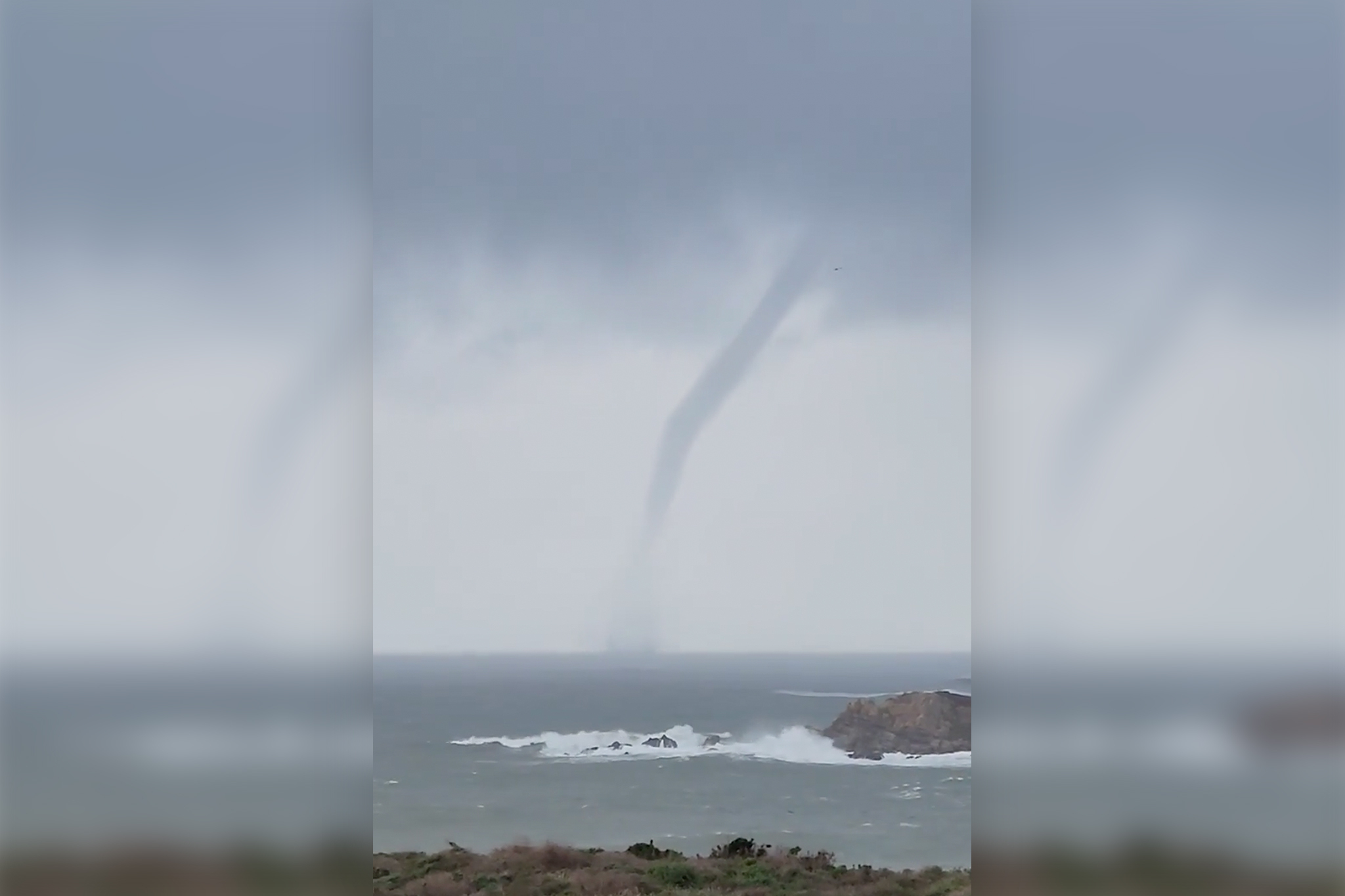 'Awestruck' hiker captures rare footage of Bay Area waterspout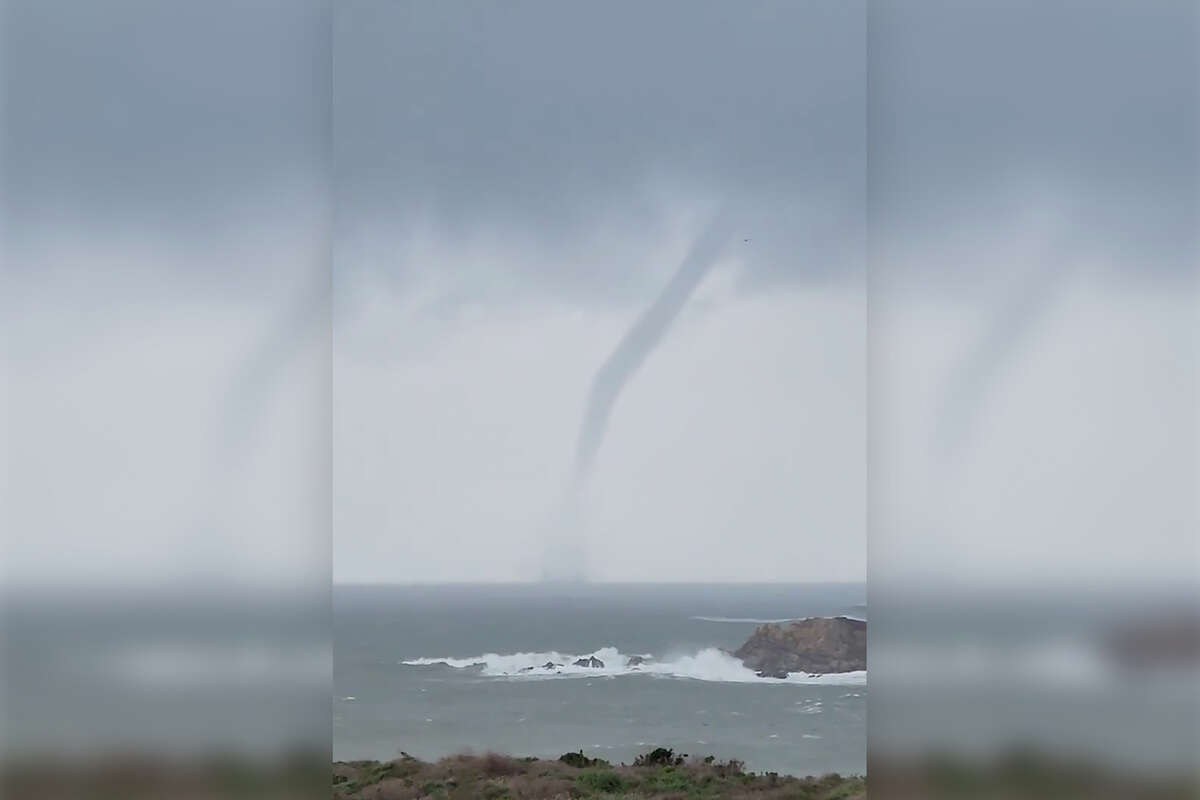 A large, ethereal waterspout was spotted near Sonoma County's Ocean Cove area on Tuesday, according to a clip posted to social media. The phenomenon was captured by Omar Rogers, a Santa Rosa resident who went hiking that day during dark and stormy weather in the region.    
These swirling vortexes of air and mist usually form over tropical ocean waters and can even travel on land if they're powerful enough, according to the National Oceanic and Atmospheric Administration.