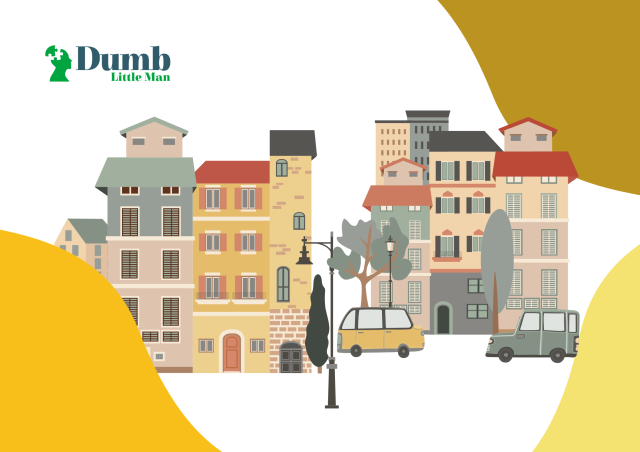 We'd all agree that finding an apartment in a new city can be daunting. Expatriates experience difficulties when trying to find their way around the city, search for the most suitable apartment, and look for housemates. The process is not only tiring but also time-consuming. When you finally find a place, it may not be the most convenient. Most business travellers and digital nomads have, at one point in their career, experienced these struggles.
However, movers need not undergo that stress. With the aid of the internet and a reliable co-living agency, travellers can find an apartment and connect with housemates in little time. Interesting?
What is a Co-Living Space?
A co-living space is a housing model that provides accommodation for people with similar beliefs and intentions. It is also a form of communal living. Usually, a co-living area includes lodging for three or more unrelated individuals. A co-living space is composed of rental units and shared common spaces such as event halls, and reading rooms.
Benefits of Co-living Spaces?
You may wonder, "Are Co-Living Spaces the right option?". Absolutely. There are numerous benefits of a co-living space for young Singaporeans.
1. Flexible Leases
Co-living spaces are the best option if you are new to a city and looking to explore neighborhoods before settling down. Co-living spaces offer short term leases to renters. Plus, they come with furniture. So, travellers need not worry about moving out or the other tenants.
2. Sustainable Living
With co-living spaces, renters don't need to buy heavy goods, appliances, and furniture. It allows you to live light and save money. It also removes the burden of selling or packing your stuff when moving to a new place.
3. Communal Living
Creating new relationships as an adult is difficult. With coliving, fostering new connections, and gaining new friends have become more simpler. Whether you are busy with work or just moved to a new city, you can still gain new friends. Co-living offers shared living spaces, halls, and facilities. With these spaces, you can easily connect with like-minded housemates.
4. Convenient Living
Another fantastic benefit of co-living is that it makes living easy. Renters need not worry about roommates paying their rent in time. They also don't bother about utilities like WiFi, electricity, or water. Apartments also come with furniture and appliances. Hence, you don't need to stress over home administration and management.
Best Co-living Spaces in Singapore
1. CP Residences
Basic Information
Address: 176A Orchard Road Singapore 238844
Email Address: [email protected]
Phone Number: +65 6219 0111
Website: https://www.cpresidences.com/
Overview
After opening their first property—centre point—in 2005, the team received the original idea of establishing CP residences. Currently, they have over 300 rooms across Singapore, the United States, and Vietnam. These apartments were handpicked with the average traveller as the central point.
Many CP properties are situated in the centre of any location, guaranteeing global travellers an urban lifestyle. Every property is located close to the city, giving you access to various activities. It goes to show that the team is concerned with making short-term urban co-living accessible and affordable.
Tourists can get a home with CP Residences as apartments are clean, safe, and convenient. Plus, some necessary facilities and amenities would give a complete urban lifestyle experience. Some of these facilities are located within your building or just few steps away. CP Residences provides travellers with smart TV, fully equipped kitchens, flexible bed arrangement, and high-speed WiFi.
Even though inhabitants would be sharing a property, they are guaranteed their own space and privacy. Plus, this coliving space also provides full customer support and regular maintenance and repairs.
To get an apartment, travellers can scan their website to find apartments and rooms that match their preferences. After which, they will schedule a physical check-up. Then, they can book an apartment online, make payments and move in.
Travellers have a variety of co-living options to choose from as they have 1,2, and 3 bedroom apartments. You can also decide to get a Master's room, studio, lite, executive, or featured rooms. This co-living company also has properties for rent in areas such as Devonshire, CP, Holland, Nathan, Orchard, Mohammed sultan road, Bugis Village, Robertson quay, etc.
Why choose CP Residences Co-Living spaces?
As one of the oldest property companies, this firm has the best co-living spaces in Singapore. They offer a wide range of co-living options for travellers to choose from. Plus, these apartments are located in strategic areas that offer urban lifestyle living. Additionally, travellers are provided with fully furnished apartments with necessary amenities that guarantee a lovely stay.
2. Assembly Place
Basic Information
Email Address: [email protected]
Website: https://www.theassemblyplace.com/
Overview
Assembly Place was established in 2019 as a property brand that recreates the experiences of a school's Assembly ground. An assembly ground was a space for students to connect with their friends and make new friends. Many students even seek homework help during assembly time. Similarly, Assembly Place provides coliving spaces where people with diverse cultural experiences can inhabit.
Assembly Place offers a variety of units and rooms for renters. Their coliving spaces are conducive and convenient. They have TAP lite, TAP luxe, and TAP Homes. TAP lite is suitable for students and singles who are seeking affordable accommodation. For TAP lite, you pay $1000 for a furnished private room with WiFi. However, renters would have to share living spaces with housemates. They also receive weekly housekeeping services plus other membership perks.
The significant difference between TAP luxe and TAP lite is the bathroom. The former apartment unit comes with an ensuite bathroom, while the latter gets a shared bathroom. TAP luxe is also priced at $1200 monthly.
TAP Homes are serviced apartments. It is suitable for families and teams. With TAP homes, renters can enjoy privacy as they don't share spaces with random housemates. TAP homes offers both fully furnished and partially furnished apartments. Renters can rent a studio, 1,2,3 or 4 bedroom apartment. They also get Penthouse options. TAP homes are priced at a minimum of $2200 monthly.
The minimum stay for all the Academy place units is three months. All types of renters get to receive membership perks. They will get discounted offerings when patronising any of TAP's numerous partners.
Aside from the standard fee, renters will have to pay additional fees. Renters are required to pay a monthly security fee. They will also pay a one-time stamp duty charge, one-time $100 administrative fees, and $100 move-out fees.
Why choose Assembly Place?
Assembly Place offers budget-friendly co-living spaces for renters. With a minimum of $1000, renters can secure a fully equipped room with amenities in Singapore. They also offer fully serviced residences suitable for families and teams. Plus, all renters receive discounts from partner businesses.
3. WExpats Boutique Co-Living
Basic Information
Address: One shenton , 1 shenton way
Email Address: [email protected]
Phone Number: +65 8555 1666
Website: https://wexpats.sg/
Overview
Wexpats Boutique Co-living space was launched in 2014 by Battsetseg "Bazze" Nyantaisuren. Bazze is the chief experience creator, and she is an expert in community co-living. Bazze and her team utilize a holistic approach to offer expatriates stress-free co-living options. Expats are allowed to stay on the Island and be a part of their community.
WExpats community was created by a network of professionals who were excited to enhance the overseas living experience of foreigners. With WExpats, it is more or less communal living for expatriates. They do not just provide a home away from home, but they also provide a solid community of foreign professionals who can share their experiences. Hence, joining the WExpats community implies you get to build a professional network and meet other millennials, which can, in turn, help you grow professionally, expand network and enhance your social life.
Finding a co-living space with WExpats is easy. You'll only need to check their websites for rooms in the most convenient locations. Rooms in the apartment are tastefully fully furnished and cost-effective. After finding the right space, you can schedule a physical check. Additionally, WExpats would provide brief information about your housemates. If required, a virtual meeting with future housemates can also be scheduled. Finally, necessary documents and requirements will be provided for a good stay.
You need not worry about rules, as there are no stringent house rules. Visitors are also allowed. However, visitors are not allowed for an extended period, as the rental is intended for only one occupant. Plus, you are free to cook your meals in the apartment.
WExpats co-living spaces are located in Farrer Park, Orchard and river valley, Somerset, Novena, Mount Elizabeth, and Tiong Bahru.
These spaces boast basketball courts, swimming pools, gymnasium, community halls, tennis court, etc. They are also strategically located close to shopping malls and other facilities.
Why choose WExpats Boutique Co-Living?
Expats are assured of a memorable living experience with WExpat's coliving spaces. Not only can expatriates secure rooms in apartments, but they also get a chance to mingle with other foreign professionals. Expats get to meet their housemates online even before they move in. An online meetup can give them an idea of their housemates before they move in.
Wexpats is moving towards go-green to be environment-friendly.
We are initiating eco-friendly, go green house management to save energy , to manage residential apartments efficiently.
4. Hei Homes
Basic Information
Address: 7 Temasek Boulevard, #12-07 Suntec Tower One, Singapore 038987
Email Address: [email protected]
Phone Number:
Website: https://heihomes.co/our-homes/
Overview
Hei Homes is a co-living agency that provides designer rooms around central Singapore for foreigners. They offer beautiful communal spaces for expatriates to dwell, work, and network.
Hei Homes take the stress off coliving for travellers by providing the necessary services to take your home to the next level. Tenants can focus on more crucial matters as Hei homes handle all the requirements for a revolutionised urban home.
This co-living agency creates a functional living space while maintaining its aesthetics. They provide luxury furniture, appliances and interior decor to enhance the urban lifestyle. Interestingly, all their homes are decorated with stunning themes, including Bohemian scenes and resort style. Hei homes make co-living spaces artistic and breathable with a magpie of decors.
Aside from the aesthetics of apartments, Hei homes offer the much-needed flexibility for digital nomads as they offer flexible leases. Nomads can rent an apartment for three months if they so desire. Plus, these homes are provided with a complete set of utensils, appliances, and furniture.
Hei Homes are situated in strategic points across Singapore. They have properties in Orchard road, River valley district, Somerset, Dhoby Ghaut, Prinsep Street, Tiong Bahru, Outram Park, Farrer Park, Novena, and other vibrant neighbourhoods.
They have rooms from $800 to $1500 per month. These rooms are of different sizes and equipped with different facilities. Some rooms get a private bathroom, while others get a shared bathroom.
Plus, rooms are equipped with a working desk, WiFi, Electricity, water, etc. These properties are also close to malls and restaurants, among other facilities.
Why choose Hei Homes?
Hei Homes properties are well furnished with furniture and amenities that guarantee an ecological urban living experience. Young Singaporeans can enjoy communal spaces to mingle with young professionals.
5. Aurealis Serviced Residence
Basic Information
Address: The Sail @ Marina Bay 6 Marina Boulevard #38-16 Singapore 018985
Email Address: [email protected]
Phone Number: +65 6509 0100
Website: http://www.aurealisgroup.com/
Overview
Aurealis serviced residences is a 5-star corporate serviced apartment launched in 2008. Aurealis aims to offer exceptional co-living experiences for corporate guests.
They recruit highly experienced and dedicated hospitality staff to maintain the best quality services for their corporate guests. They are centrally located at Raffles Place Central Business District -098and the Sail at Marina Bay.
Aurealis offers fully equipped and serviced co-living properties to business travellers, project teams, entrepreneurs, and expatriates on work assignments. They also provide corporate and home support to long-stay guests. The minimum stay at Aurealis serviced apartments is three months.
This company offers the best co-living spaces in Singapore. Their shared apartments located at Marina bay are fully equipped and tastefully furnished. The rooms come with an unlimited fast-speed WiFi connection, HP multifunction laser printer, and a working desk and chair.
Additionally, these bedroom apartments have properly defined living rooms, bedrooms, and dining rooms. Visitors will find kitchens equipped with necessary utensils, crockery, and cutlery. Kitchens also have a convection oven, microwave, washer cum dryer, and refrigerator.
As one of the top coliving spaces in Singapore, Aurealis housekeeping staff are well trained and professional. So, expect top-notch weekly housekeeping services.
Additionally, Aurealis apartments are situated close to critical points in Singapore. Their property is a 10-minute walk from Marina Bay Sands Integrated Resort. It is also 5 minutes from Lau Pa Sat, a top food court.
It is also worth knowing that visitors can easily access other parts of Singapore from Aurealis Apartments. The apartments are a stone's throw from Raffles Place MRT train station and Downtown MRT train station.
Aside from in-room furnishing, Aurealis also provides top-tiered facilities to give business guests a convenient stay. The property has a reading room and event room where business persons can host meetings and mini-events.
Plus, guests can access the 25-metre-long swimming pool and the hot water jacuzzi. The gym and spa also have suitable facilities for business guests.
Why choose Aurealis Serviced Residence?
Aurealis is Singapore's first choice for corporate housing. They have the finest apartments situated close to the beach area. They also provide the necessary home equipment and furniture to make guests feel at home. Plus, guests can also utilise the recreational and business facilities situated in residence.
Conclusion
There are numerous benefits of moving into coliving spaces. There are also countless co-living spaces in Singapore that offer unique facilities. We've mentioned the top 5 coliving spaces in Singapore. Look through the above list and choose the most suitable offerings for your needs.
FAQs
What differentiates a serviced residence from a co-living space?
The property company manages co-living spaces and serviced residences. Utilities, housekeeping, and facilities are fully covered.
However, there are no housemates with serviced residences making them more expensive than co-living spaces.
Are co-living spaces worth it?
Yes, they are worth it. Co-living spaces enable tenants to save costs as rent is being shared. Plus, home administration is also catered for by the property owner. Additionally, renters can decide to keep a space for a short time.
How do co-living spaces work?
Co-living spaces involve sharing household facilities such as dining room, kitchen, lounge area, working spaces, etc. Housemates would have to share WiFi, home appliances, and amenities.
Like this Article? Subscribe to Our Feed!
Author: DLM Editor
Life tips and life hacks for happiness and prosperity.