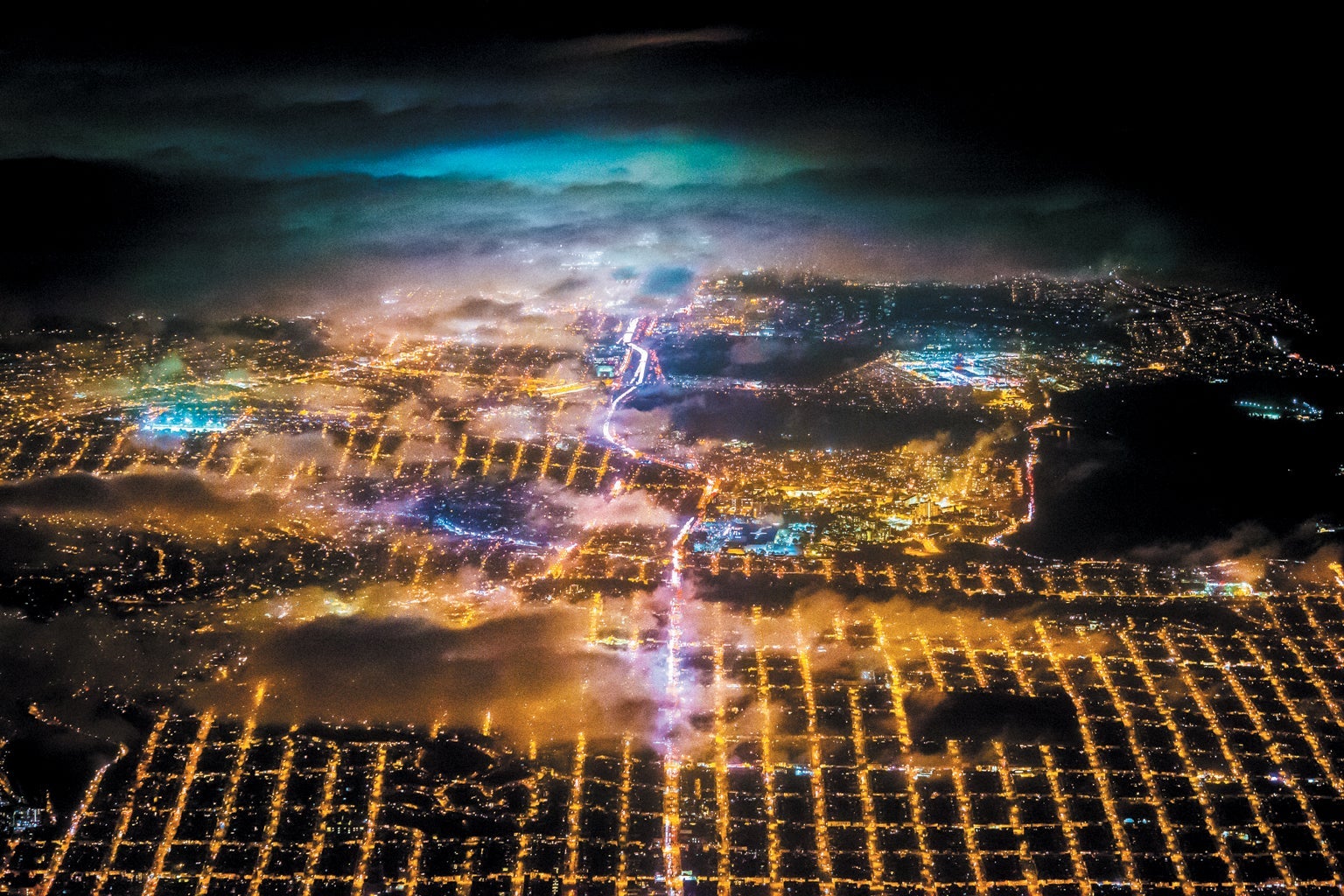 Daily News | Online News
Miami's infrastructure forms a dazzling landscape of light. Credit: Vincent Laforet
Road safety is another common rationale for the proliferation of lights at night. But here, too, scientists argue that brightness standards are driven by convention, not science. In 2018 lighting researchers from England and the U.S. scanned regulations in Europe and North America. "There appears to be little, if any, credible empirical support for light levels recommended in much current road lighting guidance," they concluded.
Other lighting choices come down to industries and individual people, many of whom remain unreached or unmoved by the issue. Spend any time in dark sky circles, and you'll hear talk of a curse: a moment of revelation, of veil lifting, when you suddenly see bad, wasteful lighting and then can't unsee it. (Mine came on a walk in my Raleigh, N.C., neighborhood, when I realized a richer, whiter "historic" stretch of blocks had dimmer amber streetlights, and the adjacent historically Black neighborhood had harsher white fixtures.)
Many activists have also taken that curse as a call to action. The day after watching the lunar eclipse in Flagstaff, I sat down with Chris Luginbuhl in the city's Dark Sky Brewing Company. Playing along, he ordered a "Circadian Rhythm." That on-the-nose brew had run out, though, so he settled for a brown ale.
Luginbuhl, a former astronomer at the nearby U.S. Naval Observatory who has worked to protect Flagstaff's skies for four decades, knows the field of dark sky science and its progress better than almost anyone. He and his coalition are "like the John Muir character," one colleague told me, "kind of nutty but superpassionate." Streetlights here are a dim orange because, as Luginbuhl explains, blue-tinged light is more disruptive to most animals at night (humans included), as well as to nearby astronomical observatories. That's because bluer, shorter-wavelength photons scatter more readily in the air, creating a localized fog of light.
Nursing his beer, Luginbuhl praised his town as a paragon, a proof of concept that other communities could emulate. In 2017 the U.S. National Park Service deployed an ultrasensitive panoramic camera outside both Flagstaff and the similarly sized city of Cheyenne, Wyo., which does not have comparable dark sky ordinances. Cheyenne was 14 times brighter than Flagstaff, and the bubble of trapped light around it was eight times bigger. Luginbuhl says his strategy has been simply to show people the stars and convince them that being able to see them is a matter of choice—that there is no zero-sum conflict pitting growth against wilderness. "Do I think that stars will win out over light? Almost every time," Luginbuhl says. "They're mind-bending, and everybody needs to have their minds bent."
In the spring of 1942 Nazi Germany sent U-boats slinking across the Atlantic to prey on American shipping lanes. Cargo sank by the ton, drowned bodies washed ashore, and it soon became clear that the submarine gunners were picking off ships at night by watching for their dark silhouettes against skyglow over the coast.
Elected officials and chambers of commerce in cities such as Miami were pressured to dim lights and turn off glitzy outdoor displays. Clearly, this light pollution had literal life-or-death stakes. For three months, though, community leaders dragged their heels, subverting a collective response, citing economic concerns. The carnage offshore ultimately moved President Franklin D. Roosevelt to issue an executive order that compelled coastal blackouts, and U-boat attacks waned as defensive patrols were stepped up and communities for many miles inland restricted their use of nighttime lights, even taping over car headlights. All this is within living memory: my late grandmother, a teenager at the time, told stories about how serious it felt to keep the lights off that summer in Wrightsville Beach, N.C.
"It's like, oh, my God," says Christopher Kyba, a physicist and dark skies advocate at the GFZ German Research Center for Geosciences in Potsdam. Even back then, "the U.S. government knew how to control skyglow! We're not waiting for some breakthrough technology." Smarter, more data-driven guidance on unnecessary lighting can exist; presumably the collective will to act on it can, too.
Barring that, it's easy to imagine the planet's wealthier regions cranking out ever more wasted light powered by wasted carbon, evaporating the remnants of true night like water from a drying lake bed and subjecting life on Earth to an additional stressor in a world increasingly full of them. Or—and this is also eminently possible—we can come to notice wayward light as we would a neighbor's garden sprinkler accidentally set to water the street. With enough restraint, the Milky Way can shine once more above bustling human communities.
Pressure to dim the lights is building. Multiple U.S. states are reviewing proposed dark sky–friendly legislation. Campaigns to turn off lights during bird migration season are spreading all over the country; in Texas cities such as Dallas and Houston, for example, more than 100 downtown buildings dimmed their lights this past spring. And since 2001, when the IDA started recognizing places where dark skies are being preserved—Flagstaff, of course, was first on the list—nearly 200 such sites have been certified around the globe.
Even bolder policies are unfolding in Europe. In France, a law passed in 2019 bars businesses from leaving decorative lights and signs illuminated all night. In Germany, which has developed a legal action plan to reverse insect declines, controlling light pollution is considered to be a major goal. On the technology front, LED makers, sensing an unmet need, are adding dark sky–friendly, downward-pointing, long-wavelength fixtures to the market. And the Holker Lab in Berlin—the ones behind those fancy lake experiments on skyglow—have developed prototype lights that don't emit the wavelengths disruptive to most insects. "The crazy thing about this problem," ecologist Jesse Barber of Boise State University told me, echoing a sentiment common throughout dark sky circles, "is it's so damn fixable."
It's hard to care for what you've never seen. The Milky Way—a glitter bomb of awe that all our grandparents and all preceding humanity could witness whenever they wanted—is the biggest reward for limiting light pollution. But unlike residents of the American West, who can summon its appearance with modest reductions in light, people in the more densely populated, brighter eastern U.S. can't gain even a subpar view of our galaxy without hours-long drives to isolated pockets of darkness. There are other perspectives to consider, though.
Recently I learned of a quiet little wonder left in my own world: a species of ghost firefly was discovered haunting old pine stands near my home in the Piedmont of central North Carolina. The males of this species keep their lights on for up to 30 seconds at a time, scrawling faint, floating messages, and the females sit still below, gleaming back up silent, greenish answers.
In 2021 citizen scientists spotted populations of this firefly in some of the state's most urbanized counties, where, of course, they had been all along. They easily could have been paved over to extinction before anyone noticed. The entomologist searching for the species, Clyde Sorenson of North Carolina State, even stumbled onto a population in his very own backyard. "I've been living there for 25 years," he told me, sheepishly.
Desperate for a little reenchantment myself, I pulled up in his driveway one evening this past spring. We set out into the adjoining woodlot, wearing headlamps and crunching through leaves as a bullfrog bellowed in the background. This being a new species, we didn't know the exact time of year to expect it or the right weather. We did know darkness was necessary.
Fireflies, obviously, are sensitive to levels of light, the medium in which they communicate. Studies show ambient light pollution obstructs firefly courtship to the extent that some species don't even bother to try. As we walked that night, errant rays—from our phones, streetlights through the trees, the neighbor's security floodlight—kept needling their way back in, illuminating all the fireflies' likely hiding spots.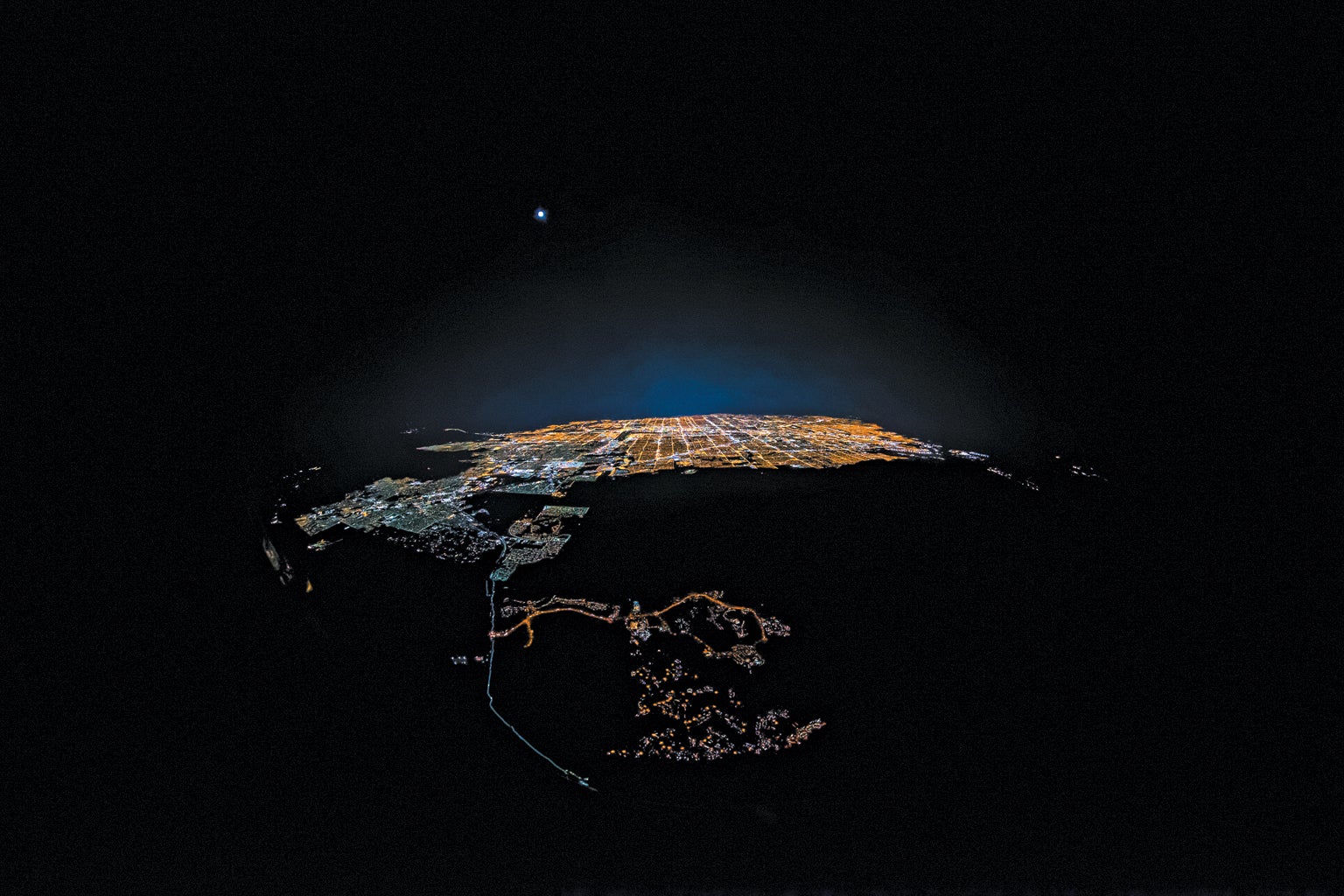 But then we saw three huddled females scintillating like misplaced stars, glowing from a shadowy crevice of glare-blocking leaf litter. Their bodies were the size of grains of rice. I leaned in close, and each firefly's star divided into two emerald dots, two side-by-side light organs cranking out their own feeble wattage into the scattered remnants of the dark—a broadcast they continued for about half an hour, until that evening's shift ended, and they winked out.
*Editor's Note (9/29/22): This sentence was edited after posting to correct the description of when the blue-white fixtures were left on.