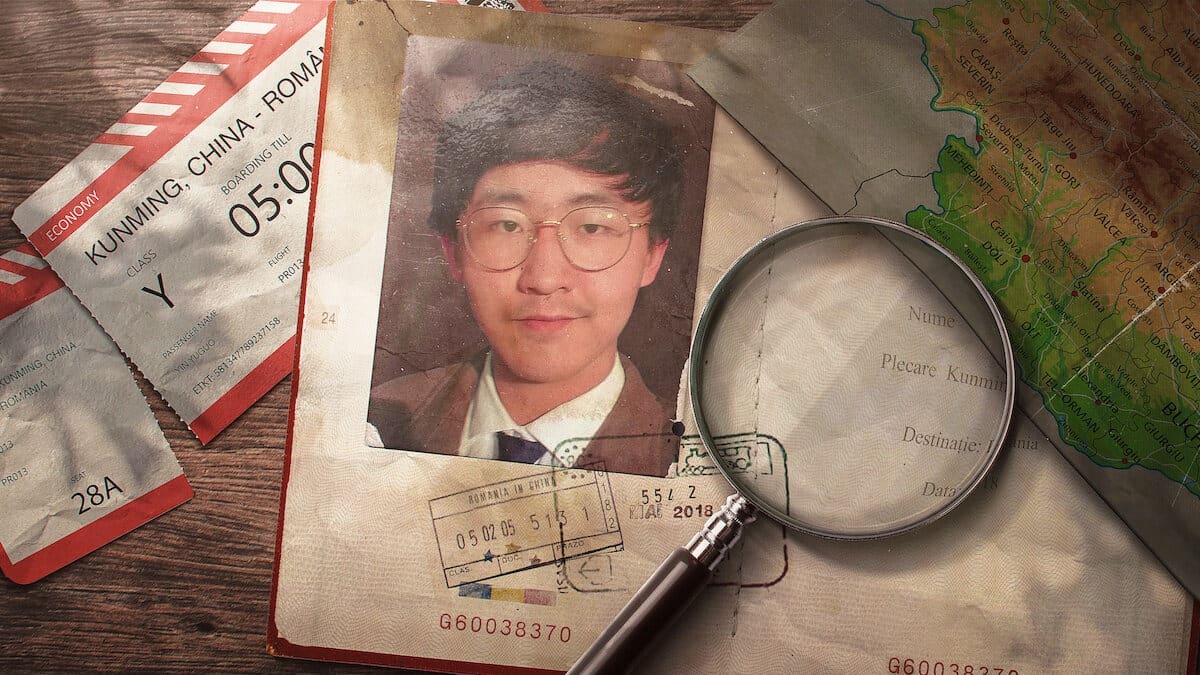 Daily News | Online News
Home»Review»The Joys and Sorrows of Young Yuguo Review: An ode to Romania which also doubles up as an inspiring tale of a teenager chasing his dreams»
Story:Teenager Yuguo leaves hometown Kunming China to pursue his passion for Romanian literature and culture. And once he reaches the country, he embraces the new country and culture with such passion that it makes native Romanians appreciate their culture better. 
Review: Sometimes, a lot can be said in a span of a few minutes, and sometimes you need an outsider's eye to make you appreciate your own world. The documentary short Joys and Sorrows of Young Yugou is one such attempt. The 28-minute short follows the journey of 16-year-old YinYoguo, who leaves his hometown Kunming, China to the small town of Bacău nestled in the foothills of Carpathian Mountains in Romania. Yoguo is no ordinary teenager. As one of his teachers in his university says, he is an old soul in a young body. He loves literature and poetry, and has a special place in his heart for Eastern European Romantics, especially Romanian art and culture. He is always impeccably dressed in a white shirt, well-mannered and disciplined.
When Yoguo expresses his desire to move to another country, his parents are a tad apprehensive but do not want to let his dream die. They reluctantly agree. Yoguo's mother notices him flashing a smile from the backseat of the car as they head to the airport, and finally lets her anxiousness go. When Yoguo reaches Romania, he takes to the new culture like fish to water. After all, he had even cited his love for Romania in the application form to the university.
He soon begins to live his dream. He immortalises his days in the new country on his video blog and also in the form of poetry. He quickly learns the language and even begins to dish out essays in the same. He also goes on to recite revered Romanian poet Mihai Eminescu's work, 'What I wish for you, sweet Romania, My glorious country, my country I yearn for?' in Romanian! Needless to say, he leaves the audience spellbound and yearning for more. On Romania Day, he takes part in a rally to celebrate the heritage of the country and says that he is proud of the heritage. 
His love for the language is such that it would make native Romanians appreciate their culture more. Wherever Yuguo goes, he lights up the room, be it a get-together or a museum. And he is always the odd one out. No wonder, he says, "The dragon has finally found his home". When something is created with the purest intention, it can be goosebump-inducing. That's what you feel when Yoguo recites his poems.
The short is for children above the age of 7 years and is quite an aspirational tale of how if someone loved something with utmost passion, they would go any length to make it happen and would also excel in it. In 28 minutes, you develop a newfound love and respect for Young Yoguo. The documentary short is crisp and the makers have kept aside the biggest twist towards the end, something that you wouldn't expect at all in your wildest dreams. The short is directed by Ilinca Calugareanu and Haoming Chen in the titular character of Yin Yuguo. The documentary features real-life parents of Yuguo, teachers in Bacau University, and neighbours. The documentary is a beautiful ode to Yin Yugup and his unparalleled love for a foreign culture that he made his own with all his heart!
Verdict: An inspirational tale of a teenager embracing a foreign culture