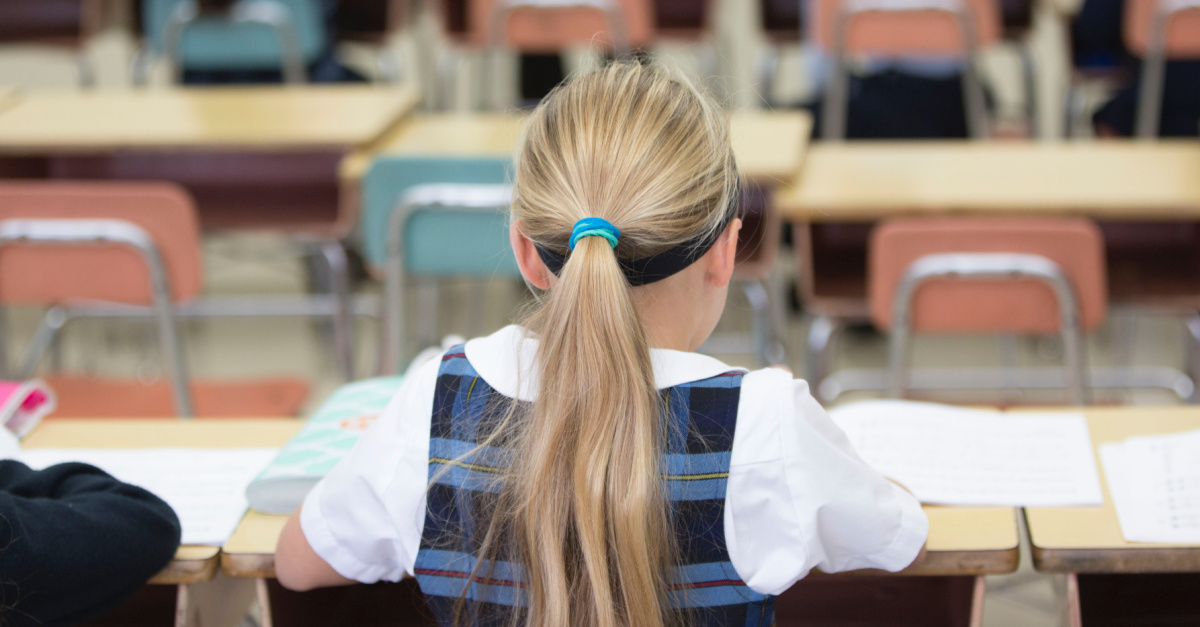 Daily News | Online News
Christian parents in England are asking the Church of England to change a policy that currently allows primary school children to self-identify as the opposite sex.
The guidance allows about 4,700 primary schools the option to allow students as young as 5 to make that decision.
According to The Christian Post, parents Nigel Rowe and wife, Sally, along with Most Rev. Justin Welby, recently wrote an open letter to the Archbishop of Canterbury, saying they were "concerned" about the guidance and asked that it be withdrawn.
"Basic Christian teaching is that we are all created male or female and that the differences between the sexes are beautiful, designed and complementary, and should be respected in society," the letter said.
"We were also concerned for the harmful effects on the children who were allowed to socially transition, as well as the effects on all the other children in the school."
The Church of England's "Valuing All God's Children" guidance was originally issued in 2014 but was updated in 2019.
"Trans young people may require specific support in order to feel comfortable at school, for example, schools may need to make changes to toilet facilities, or a trans young person might require support to change their name or the pronoun by which they are referred to by staff and classmates," the guidance documentation says.
Previously, the Rowes raised concerns when two 6-year-old boys in the sons' classes were allowed to identify as girls. In 2017, the Church of England said the school did not require evaluations to affirm the student's choices, and the Rowes were told they could withdraw their sons from the school.
The Department of Education rejected their complaint, and in 2021, the Rowes sued. In September, the couple was awarded more than $23,900 in legal costs and a commitment that said the British government would try to reform some trans-affirming policies in schools.
Photo courtesy: ©Getty Images/Jonathan Kirn
---
Amanda Casanova is a writer living in Dallas, Texas. She has covered news for ChristianHeadlines.com since 2014. She has also contributed to The Houston Chronicle, U.S. News and World Report and IBelieve.com. She blogs at The Migraine Runner.