Daily News | Online News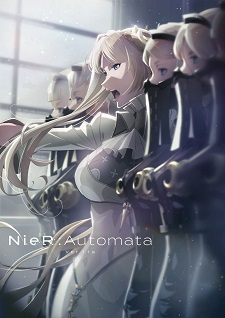 The official website of the NieR:Automata Ver1.1a television anime revealed three additional cast, a new key visual (pictured), and a character promo for the Bunker on Saturday. The anime series adapting PlatinumGames and Square Enix's action role-playing game will begin airing in January 2023. The cast are reprising their roles from the video game.
Cast

Shirei-kan (Commander White): Chiaki Kanou (Mugen no Juunin: Immortal)

Operator 6O: Keiko Isobe (Boku no Kanojo ga Majimesugiru Sho-bitch na Ken)

Operator 21O: Mary Hatsumi (Joryuu Kishi no Haru live-action movie)
Ryouji Masuyama (Blend-S) is directing the anime series at A-1 Pictures. Masuyama is also in charge of the series composition alongside the video game's original creator Taro Yoko. Jun Nakai (Lord El-Melloi II Sei no Jikenbo) is serving as both the character designer and chief animation director. MONACA (Summertime Render) is composing the music.
Developed by PlatinumGames, NieR:Automata was published by Square Enix on PlayStation 4 in Japan in February 2017, followed by North America and PAL countries in March that year. The game was also released on PC in the same month and on Xbox One in June 2018. The game serves as a sequel to the 2010 video game NieR—a spin-off to the Drakengard game series.
Character PV (Bunker ver.)
Source: Aniverse