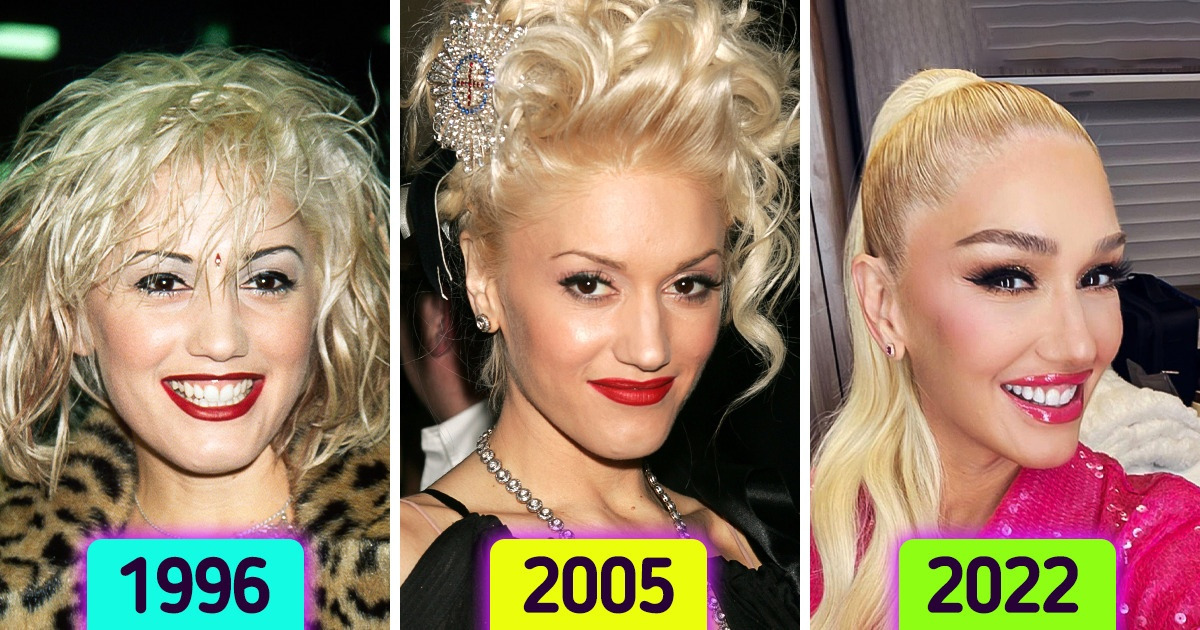 Daily News | Online News
It wouldn't be an exaggeration to say that Gwen Stefani is a real beauty icon for generations. Not only she's a Grammy Award-winning singer and reality TV star, but also a stunning woman who captivates numerous fans across the globe with her talent and apparently ageless looks. She recently celebrated her 53rd birthday and among of all presents that she might have received on this special day, she has got tons of compliments from fans who can't help but admire her radiant look and never-fading charm. We'd love for you to find out more about Gwen's tips on how she manages to rock her life in her 50s.
Gwen has always had that spark and unsuppressed energy.
Gwen Stefani was born on October 3, 1969. She has got so many things on her plate, being a singer, a songwriter, an actress, and even a fashion designer. She rose to fame in the 1990s as the co-founder and lead singer of the popular band No Doubt. Her solo career has been a stellar one from the very beginning, and she sold more than 30 million albums globally. Now she makes her fans happy as a coach on the hit reality show The Voice.
The popular actor and showman James Corden once couldn't help but comment on how Gwen manages to age backward and teased that his wife was super jealous of Gwen and wanted to know the recipes of her eternal youth. Everyone expected her to start with her beauty routines, but Gwen surprised the audience, saying that the first reason was her falling in love.
Gwen spoke about her romance with Blake Shelton, 46, whom she met when they both were judges on The Voice. Since then, they've been inseparable, and Gwen calls the chemistry between them the best anti-aging remedy.
She explains, "What happened was, my life blew up. After that, I kind of started falling in love. Then I wrote a whole record about that. That's what the face lift is, I think!"
One of Gwen's secrets is staying spiritually fit.
While being asked about her fitness philosophy, Gwen didn't hesitate to mention her spiritual fitness routine. She said, "I've learned a lot about that. I used to do a lot of fitness and physical exercise, which I still think is really important, but spiritual exercise is the one thing that really got me to where I'm at. So I do that all day long, every day, and then if I get time I do my fitness."
She mentioned this routine even in her earlier interviews, especially after her divorce from Gavin Rossdale. She said, "I haven't really been working on my physical appearance. I've been working on my spiritual exercising, and really trying to connect and be grateful, considerate, being present and living in the moment, and so that's where I've put a lot of my exercise right now, So, if that's what you're seeing, that's awesome, because I've been working really hard on that."
She has a couple of self-care laws that could create the special "Gwen's beauty book."
Among her strongest beauty life hacks, Gwen mentions letting the skin breathe by wiping absolutely all makeup off and letting her skin breathe at night. She washes her hair only with soft water, and she confessed she even had Blake Shelton install a water-softening system at his Oklahoma ranch.
Gwen is also very serious about staying in the sun. In her interview she says, "Later in life, you're like 'What is that?!', and it turns out it's from the sun, and you're like, 'Oh why did I do that to myself?'. That said, growing up in California, I was pretty good. Not when I was a kid, but once I hit my twenties."
The singer also has a special lipstick hack.
Gwen has a special relationship with red lipstick, and she really loves to experiment here to make her look even more catchy.
In her interview, she revealed, that there's no such thing as a perfect red lipstick, and said, "Everyone my whole entire life has always asked me, 'What color red do you wear?' Well I don't wear one color red you know. I love to mix it up. I love to experiment, so right now I'm super into this color, 'Lava'. It's almost like a pinkish red, which is something I haven't worn a lot."
How did you hear about Gwen for the first time in your younger years? What nostalgic associations do you have with her songs and artistic career?
Bright Side/People/Gwen Stefani, 53, Seems to Be Aging Backward, and She Shares Her Simple Secrets of Youth With Fans