Daily News | Online News
Apple has agreed to hold further meetings with the union representatives on a new workplace agreement, putting the brakes on the technology heavyweight's attempt to rush through a deal that the unions say could leave staff worse off.
In a win for Apple's 4000 Australian staff, the Australian Services Union (ASU) and the Shop Distributive and Allied Employees Association (SDA) said on Monday that they had successfully stalled a "substandard" employee agreement by Apple for its Australian workers.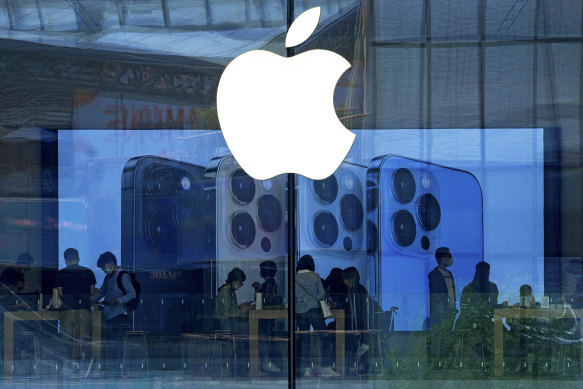 The unions had accused Apple of acting in bad faith by not informing them that the proposed workforce agreement had entered its access period – the mandatory seven-day period before workers vote on any deal – on September 19.
The access period gives workers sufficient time to mull over the pros and cons of any workplace agreement, the unions complained that Apple had bypassed them and instead moved to deal directly with the workers.
The unions subsequently filed applications to the Fair Work Commission, claiming that Apple rushed the deal to workers to finalise the agreement without giving union representatives an opportunity to consult Apple's staff.
Following the complaints, Apple cancelled its access period and agreed to four more meetings with union representatives. It has also agreed to a three-day notice period that would allow the workers to discuss the terms of the agreement with union representatives.
The new pay deal, introduced in early August, has been controversial after union representatives warned that it would result in a real wage cut for workers and could lead them to being rostered for 60 hours in a week without overtime.
However, Apple disputes these claims, saying that no employee will be subject to a 60-hour week and overtime would be paid to employees working more than 76 hours a fortnight. Part-time employees scheduled on short notice would also be given overtime.
"We are proud to have grown to an incredible team of nearly 4000 people and we deeply value everything they bring to Apple, and to our customers," an Apple spokesman said.
"Our people are our soul, and we're committed to providing the best possible experience, including very strong compensation and benefits, annual stock grants and comprehensive leave policies, all of which exceed Australian industry standards."
Despite Apple's concessions, the unions said on Monday a deal was still "a long way off."
"Workers have blocked Apple's attempt to ram through an agreement without adequate time for negotiations so that's a win, but the hard work is still ahead of us," Australian Services Union assistant national secretary Emeline Gaske said.
Apple has been paying store staff under an expired agreement since 2018. Apple's previous agreement was signed in 2014 without union involvement in bargaining. Enterprise agreements keep operating after they reach their nominal expiry date unless employees or the company move to terminate them.
"For a company making at least $11 billion in annual profits from its Australian operations, it can afford to pay its workers properly and give them basic conditions like a weekend once per month," Gaske added.
Gerard Dwyer, national secretary of the SDA, said Apple employees could now fully examine the terms put forward by Apple.
"This gives Apple workers a chance to negotiate a better deal in further meetings before an agreement can be put to a vote, which will provide an opportunity for workers to seek further improvements to their working conditions."
The Market Recap newsletter is a wrap of the day's trading. Get it each weekday afternoon.
Daily News | Online News Most Viewed in Technology
Loading