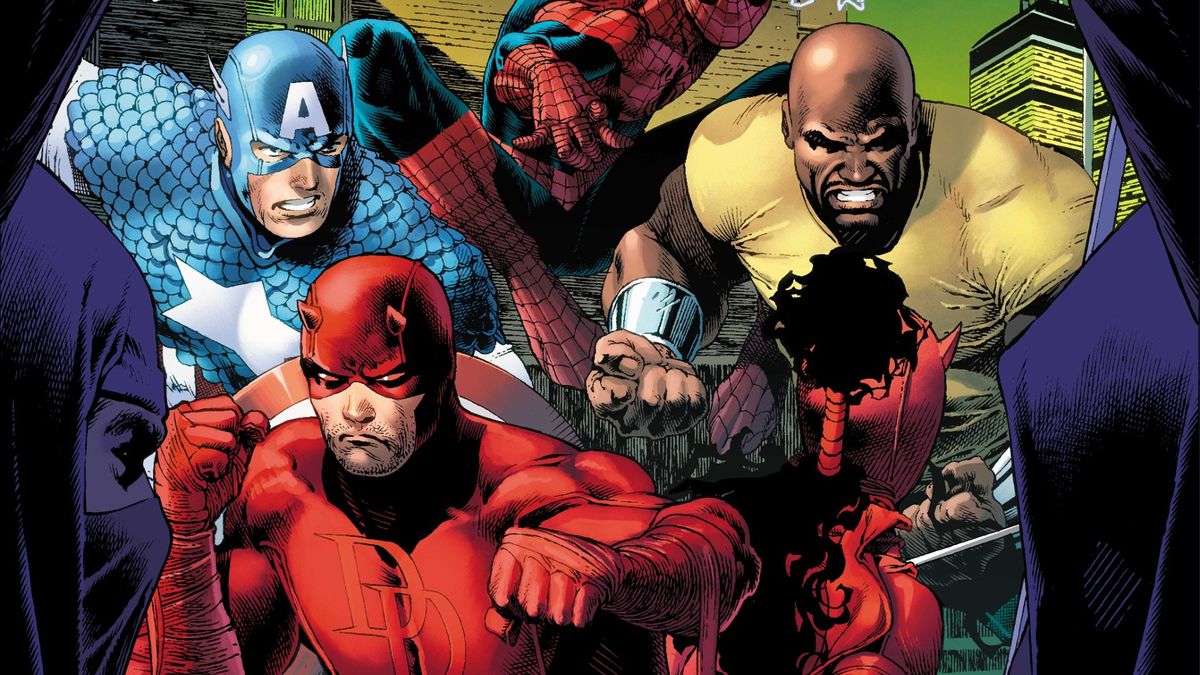 Home
Comics
Superhero
Daredevil promotional art
(Image credit: Marvel Comics)
Daredevil will return for a brand new ongoing series in July… except this time, it's not just Matt Murdock playing the masked vigilante of Hell's Kitchen and attempting to rescue the people in his neighborhood. This time, there are two devils: Matt, and his longtime acquaintance/lover/teammate Elektra Natchios.
Daredevil promotional art by Paulo Siqueira (Image credit: Marvel Comics) (opens in new tab)
Daredevil promotional art by Paulo Siqueira (Image credit: Marvel Comics) (opens in new tab)
Helmed by returning writer Chip Zdarsky and returning artists Marco Checchetto and Rafael De Latorre, Daredevil #1 will pick up in the aftermath of the Devil's Reign storyline and explore Matt and Elektra's wildly different adventures behind the mask. The Marvel Universe at large doesn't seem ready for two Daredevils, but that's too bad – because they're coming, and soon.
"Daredevil is my magnum opus," Zdarsky told CBR (opens in new tab) in a recent interview. "To get the chance to tell such a long story over years at Marvel with the same primary artist is a gift. Marco and I are over the moon with how readers have supported our book, and we promise you that we're giving it our all and building to something that we think is really special."
Marvel has teased connections to Zdarsky and Checchetto's earliest run on Daredevil, which began in 2019 and has since featured multiple eras and incarnations of Matt Murdock. Connecting promotional art by Paulo Siqueira highlights how different his reign as Daredevil is and was from Elektra's, and this art will be featured as variant covers for Daredevil #3 and Daredevil #4.                        
Daredevil #1 debuts July 13.
Time will tell how the story that launches in Daredevil #1 stacks up to the best Daredevil stories ever.
Samantha Puc (she/they) is an editor at Newsarama and an avid comics fan. Their writing has been featured on Refinery29, Bitch Media, them., The Beat, The Mary Sue, and elsewhere. She is currently pursuing a Master of Fine Arts degree in creative nonfiction at The New School.